Ottawa Senators Top 25 Under 25, #6: Erik Brännström
Disrespectfully, our Short King just missed the top-five this year (again)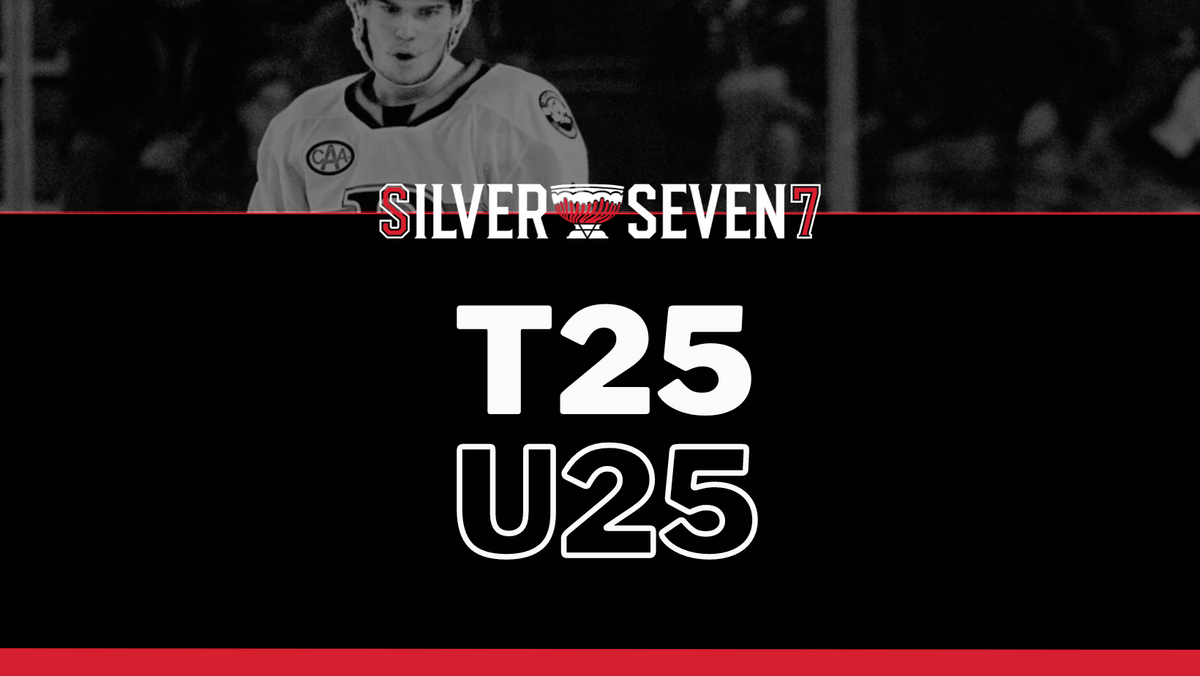 Welcome back to the 2023 edition of our Top 25 Under 25 feature. You can check out the full list so far here.
For today's entry, we have:
#6: Erik Brännström (Reader Rank: 7, Last Year: 8)
Just to quickly go over the basics again before getting into the nuanced stuff, Erik Brännström checks in this year at the age of 24 and probably won't make our cutoff next year given his September birthday. The former 15th overall pick has a $2M deal for this season with arbitration rights next summer. He averaged just over 16 minutes this season and scored a modest two goals in what felt like his first, full proper season in Ottawa. As a smaller NHL defender, Brännström notably improved on the margins this season, taking fewer penalties (while drawing more) and fewer hits while improving his takeaway/giveaway ratio. In short (no pun intended) he looked like a more mature, well-rounded defender even if it came at the expense of some individual offence.
Brännström has reached an interesting point in his career as an Ottawa Senator when he no longer needs to live up to the lofty expectations (unfairly bestowed upon him by the fanbase for circumstances beyond his control) to anchor the backend because the Senators suddenly have ample defensive depth by way of adding Jakob Chychrun to he likes of Thomas Chabot and Jake Sanderson (and Tyler Kleven). At the same time, Brännström has never faced this much internal competition for meaningful minutes. Up until now, Brännström has had to earn ice time due to age an inexperience and now it feels like the coaches don't have enough ice time to give every player their due (and this could lead to some difficult decisions).
I find all of this particularly interesting because in some circles there exists a mentality of Brännström as superfluous (and a possible salary cap casualty) on the Senators roster. I intend to demonstrate to our readers that Brännström operates within the entity known as Ottawa's defensive surplus and not as an appendix thereto. I'll gladly start by discussing his shortcomings in terms of individual point production because a lot of folks like myself still haven't fully re-adjusted to reality in a post-Karlsson paradigm, and still hold on to unrealistic notions as to how much defenders should produce when it comes to goals and assists. Even by human, non-Karlssonian standards, Brännström's point totals don't jump off the page. Looking at rates however, Brännström did produce 0.79 points per 60 at five-on-five, outpacing Chabot and Sanderson so take that as you will. He won't garner Norris votes but he can hang with the players above him in the depth chart.
Again, knowing I can never fully convert non-statheads to appreciate Brännström (again contexts reigns here) and for those who do put some stock in nerd numbers, I find Brännström has really come into his own defensively by certain metrics. On the powerplay, Brännström mostly regressed and has all but lost his spot to Chabot, Sanderson, and Chychrun, but on the penalty kill Brännström seems to have carved out a niche. On the PK (going by expected goals against per 60 relative) Brännström had a rate of +0.04 so about average for the team. This doesn't stand out in and of itself but keeping in mind Brännström's profile as an undersized, offence-first defender as a prospect, it becomes more intriguing. Brännström has also become Ottawa's best shorthanded blueline threat with an expected goals for per 60 relative of +0.41 (the best rate among Ottawa's defenders on the penalty kill).
Looking at teamwide rates at five-on-five, Brännström's relative rate of +0.24 expected goals for per 60 ranks second among Ottawa defenders (and keep in mind that Ottawa now actually has multiple good defenders). In terms of five-on-five defence, Brännström leads Senators defenders with a relative expected goals against per 60 of -0.49 so maybe short kings can play well defensively in the NHL. Speaking of playing defense at the NHL level, Brännström this past season (and again everyone can interpret this how they will) played well enough to show up on some league leaderboards in nerd stats. Going by five-on-five expected goals against per 60 relative, Brännström ranked sixth in the league among qualifiers. His five-on-five expected goals percentage relative of +6.94 also ranked sixth among qualified NHL defenders (700+ minutes at five-on-five).
Maybe he regresses this year or maybe you don't care about nerd stats but, damn, in my eyes that kind of performance makes the Mark Stone trade just a little easier to live with (now if only Egor Sokolov could also put it together at the NHL level this season). When talking about individual progress and development, Brännström also set new career bests with on-ice rates at five-on-five of 2.98 expected goals for per 60, 2.28 expected goals against, and an expected goals percentage of 56.7 (that ranks just ahead of Cale Makar, Dougie Hamilton, and Charlie McAvoy by the way).
I get that Brännström, on his current pace, won't establish himself as a core piece in Ottawa in the eyes of the average fan. And without the benefit of a long-term contract like some of his peers, I shouldn't get too attached. But his contract for this coming season looks like an absolute bargain after reviewing the numbers and I would argue any NHL team could benefit from having a defender with Brännström's skillset at a similar price. If by some stroke of luck, the bounces fall in Brännström's favour this season (emough to support the advanced stats at least) then I hope we can finally close the book on Brännström's backstory.
As always, all stats courtesy of naturalstattrick
Not everyone can afford to pay for sports coverage right now, and that is why we will keep as much of the site's content free for as long as we can.
But if you are able to, please consider subscribing to help keep our articles free (and get a few extra perks).
Erik Condra
Ability to comment and participate in our community
Twice monthly newsletter available only to subscribers
Ad-free reading
Our undying love and appreciation
Brady Tkachuk
Everything from the Erik Condra tier
10% discount on all merch
Access to any future paywalled content
A personal thank-you from the Silver Seven staff
Daniel Alfredsson
Everything from the Brady Tkachuk tier
Inner peace knowing you are supporting quality, independent coverage of your favourite sports team