Ottawa Senators Top 25 Under 25, #16: Lassi Thomson
The 2019 first round pick drops five spots in this year's edition of Top 25 Under 25.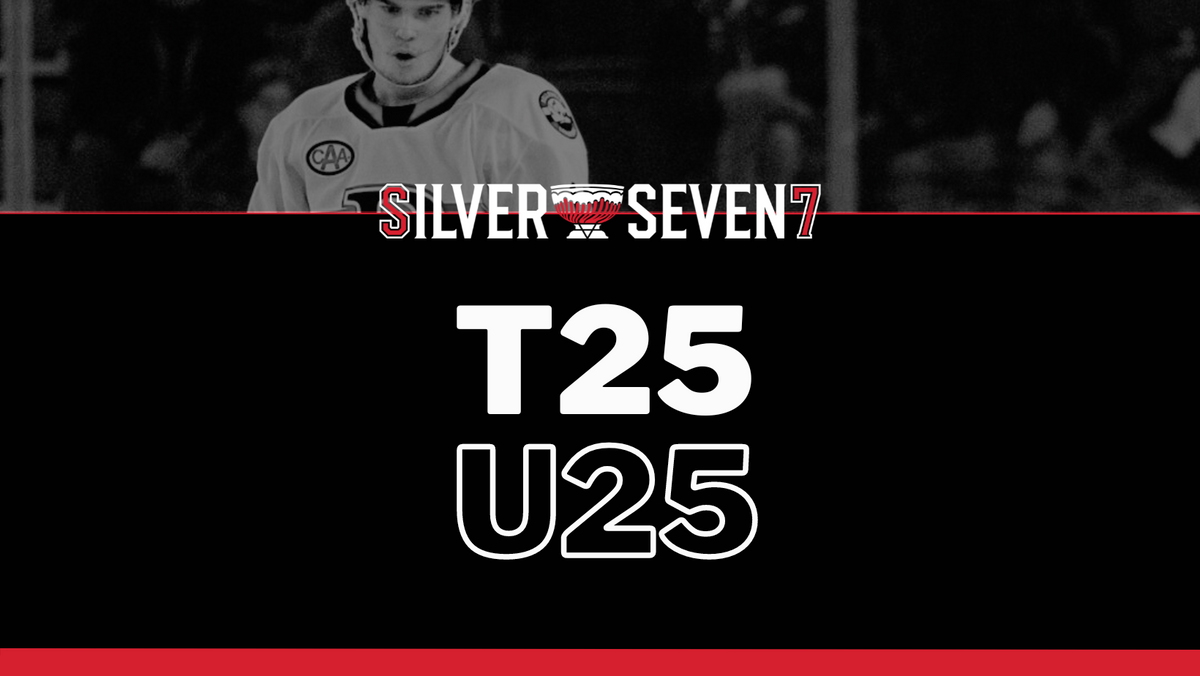 The 2019 19th-overall-pick right-shot defenceman falls five spots this year.
Welcome back to the 2023 edition of our Top 25 Under 25 feature. You can check out the full list so far here.
#16: Lassi Thomson (Reader Rank: 15, Last Year: 11)
So far on this list, it's been mostly feel-good stories. A bunch of 2022 picks making their first appearances. Guys rising in the rankings. Thomson is not one of those. He's a former first-rounder who's seen himself drop in favour in the organization, and looks to be fighting for his NHL life this coming season.
You can't talk about Thomson without first talking about his draft position. He was taken 19th overall in 2019, meaning he came with a certain level of first-round pedigree. Never mind that he was projected as an early second-rounder, he was now a first-round pick. Though the Sens may have reached slightly with him, they decided they had a positional need for right-handed defencemen, and Thomson fit the bill. He was drafted for his puck-handling skills, his poise, and his powerful shot from the blue-line.
We were pretty high on him going into last season, after COVID protocol had forced him into action in 16 NHL games in 2021–22, in which he recorded 5 assists. He appeared to have the slight inside track on Jacob Bernard-Docker for call-up priority and a potential future full-time NHL gig. As Trevor put it in last year's rankings, "Positionally, Thomson plays well and when he's got time and space, he's really effective. If he can get that extra half step in his game and read the play a little quicker, we've got a full-time top four rearguard on our hands."
It's safe to say he didn't show much progression, sadly. His 0.59 AHL points per game in 2021–22 was followed up with a.... 0.59 AHL points per game in 2022–23 (26 in 44 vs. 33 in 56). He only got into 2 NHL games, and was held pointless. It's hard to judge him based on 21 total minutes of ice time, but it wasn't great. His 5v5 shot attempt percentage was better than just two players on the Sens: Nikita Zaitsev and Dillon Heatherington. He played the majority of his time with Holden and Brännström, both of whom put up significantly better results without him on the ice. More telling though is likely his usage versus JBD, aka his most direct rival. Compared to Thomson's 2 NHL games last season, JBD got 19. JBD's most common D-partner was Thomas Chabot. JBD is now on a one-way contract. It's fair to say that he's significantly leap-frogged Thomson on the path to the NHL as far as the organization is concerned. Thomson will need an extension as a pending RFA at the end of this season, and it's hard to see another one-way contract being available given Zub, Hamonic, and JBD ahead of him on the depth chart all on NHL-only contracts.
The sizable wrinkle here is Thomson's waivers status, in that he isn't exempt. If he doesn't make the team out of camp, he would have to go through waivers and could be lost for nothing. That's a possibility Pierre Dorion addressed in his end-of-season comments on Thomson: "With Lassi, he's probably our most-talented defenseman with our young prospects that are on the team, but he has to find more consistency. We understand this is part of the process. If either one [Thomson or Bernard-Docker] doesn't make our team and we have to put them on waivers, we could lose them." That doesn't sound like a ringing endorsement from the (current) GM. To his credit, Thomson said similar things in his AHL exit interview: "I feel like it wasn't my best year. Obviously, when you play a full year in the AHL, it's not the goal or where you want to make. Obviously, we're here and we want to make the NHL. It's gonna be a lot of work this summer to get there next year and not be here full-time."
It's true that Thomson has talent, and he shows it in spurts. Here's a beautiful individual effort to score:
The question has never been his skill, it's more if he can use it in the NHL. For the Sens, a guy like Chabot or Brännström offers offensive flair in spades, while guys like Sanderson and Chychrun offer strong offensive abilities with strong defensive capabilities too. Thomson's in tough to become a full-time NHLer on the Sens, but he has the tools to do it. The question is if he will find the strength and consistency to do so, and if he will get the opportunity to prove it.
Not everyone can afford to pay for sports coverage right now, and that is why we will keep as much of the site's content free for as long as we can.
But if you are able to, please consider subscribing to help keep our articles free (and get a few extra perks).
Erik Condra
Ability to comment and participate in our community
Twice monthly newsletter available only to subscribers
Ad-free reading
Our undying love and appreciation
Brady Tkachuk
Everything from the Erik Condra tier
10% discount on all merch
Access to any future paywalled content
A personal thank-you from the Silver Seven staff
Daniel Alfredsson
Everything from the Brady Tkachuk tier
Inner peace knowing you are supporting quality, independent coverage of your favourite sports team