Ottawa Senators Top 25 Under 25 2023, #22: Stephen Halliday
Welcome to the list, Stephen!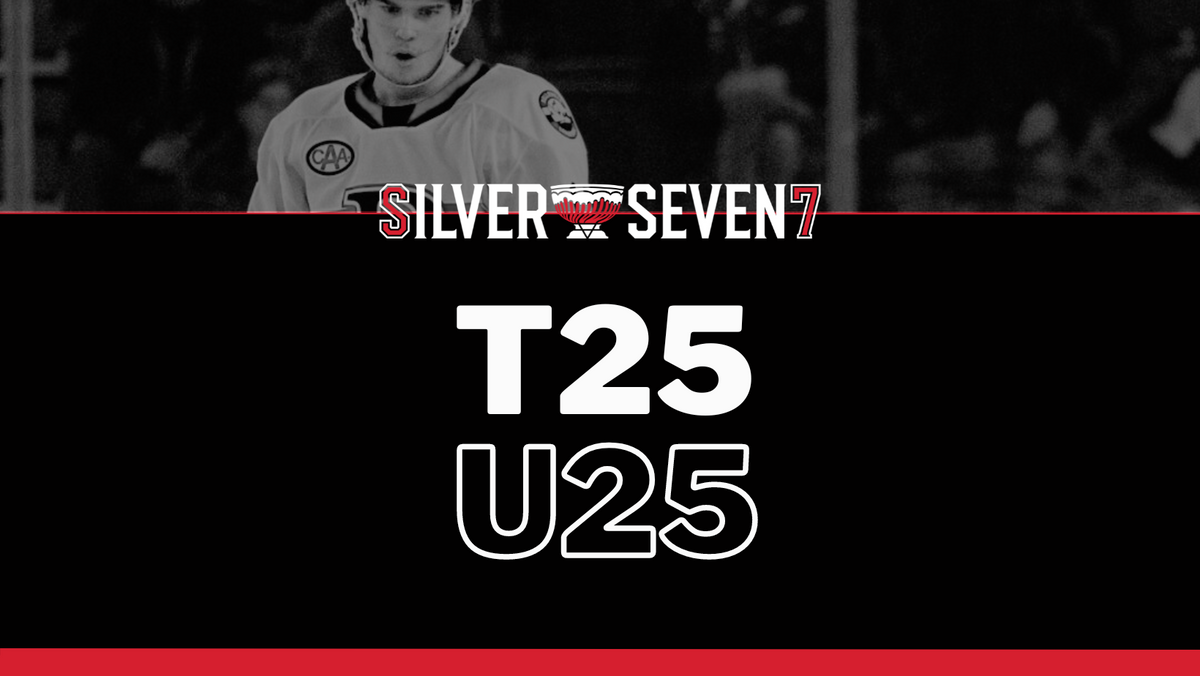 Welcome back to the 2023 edition of our Top 25 Under 25 feature. You can check out the full list so far here.
For today's entry, we have:
#22: Stephen Halliday (Reader Rank: 24 Last Year: N/A)
I can't think of too many Ottawa Senators prospects more Ottawa Senators-y than Stephen Halliday (okay maybe Tyler Boucher). Stop me if you've heard this one before: "He's big and he has good hockey sense but he needs to clean up his skating and show more consistency with the puck on his stick." The Sens and their scouting staff have loved players with high floors and questionable ceilings in recent drafts--and you get exactly that with Halliday. Based on the trajectory to date, I can see Halliday carving out a role in the NHL. But will he provide more than fourth-line value? Time will tell!
The Senators don't shy away from over-agers and Halliday had to wait for his third year of eligibility before hearing his name on draft day, although I don't know that I consider Halliday a typical over-ager. Scouts liked his chances of going mid- or late-round heading into the 2020 draft given his pedigree (first overall pick in USHL's 2018 draft) and achievements in Dubuque.
Whether due to the pandemic affecting his opportunities or because of the aforementioned skating concerns, it never materialized until last summer when the Sens selected Halliday in the fourth round, 104th overall (about in line with other overage forwards the Sens have drafted in years past). The Sens' scouting staff reportedly had their eye on Halliday for a couple of years before eventually drafting him.
Halliday took to the challenge in stride and made the most of his extended stint in the USHL, putting up monster numbers with Dubuque (who suddenly have a strong Sens pipeline connection with the likes of Theo Wallberg and Kevin Reidler). Halliday used his reps with the Fighting Saints to improve his footwork and leverage his physical attributes, and this transitioned into a very promising freshman year with Ohio State.
Halliday put his remarkable hockey sense and passing skills on display with 32 assists in 40 games (eighth in the NCAA (and top-ten among U21 players in the past five years)). He finished just outside the top-20 in points at 41 (eleventh among U21 skaters last year). Halliday led Ohio State skaters in assists and points. We had him on our prospect team of the week on more than one occassion last season.
To put the numbers into context, Shane Pinto notched 32 points in 28 games played in his age-20 season in North Dakota (15 goals and 17 assists). In terms of how those numbers translate historically, I wouldn't classify Halliday as elite or anything like that but the rates suggest NHL-level potential -- and I would chalk that up as a fourth-round pick well-spent.
Personally, heading into this season, I would like to see Halliday shoot the puck more (105 shots in 40 games) and improve on his nine-goal freshman campaign. The scouting report has always told us that Halliday likes to pass first and he demonstrated solid playmaking ability, but I would argue that by complementing his game with more individual offence and by impressing the Sens' staff with some more physical play in front of the net, he could improve from depth prospect to a centre with middle-six potential down the road.
Not everyone can afford to pay for sports coverage right now, and that is why we will keep as much of the site's content free for as long as we can.
But if you are able to, please consider subscribing to help keep our articles free (and get a few extra perks).
Erik Condra
Ability to comment and participate in our community
Twice monthly newsletter available only to subscribers
Ad-free reading
Our undying love and appreciation
Brady Tkachuk
Everything from the Erik Condra tier
10% discount on all merch
Access to any future paywalled content
A personal thank-you from the Silver Seven staff
Daniel Alfredsson
Everything from the Brady Tkachuk tier
Inner peace knowing you are supporting quality, independent coverage of your favourite sports team