Ottawa Senators Top 25 Under 25, #15: Zack Ostapchuk
The big centre continues to move up the rankings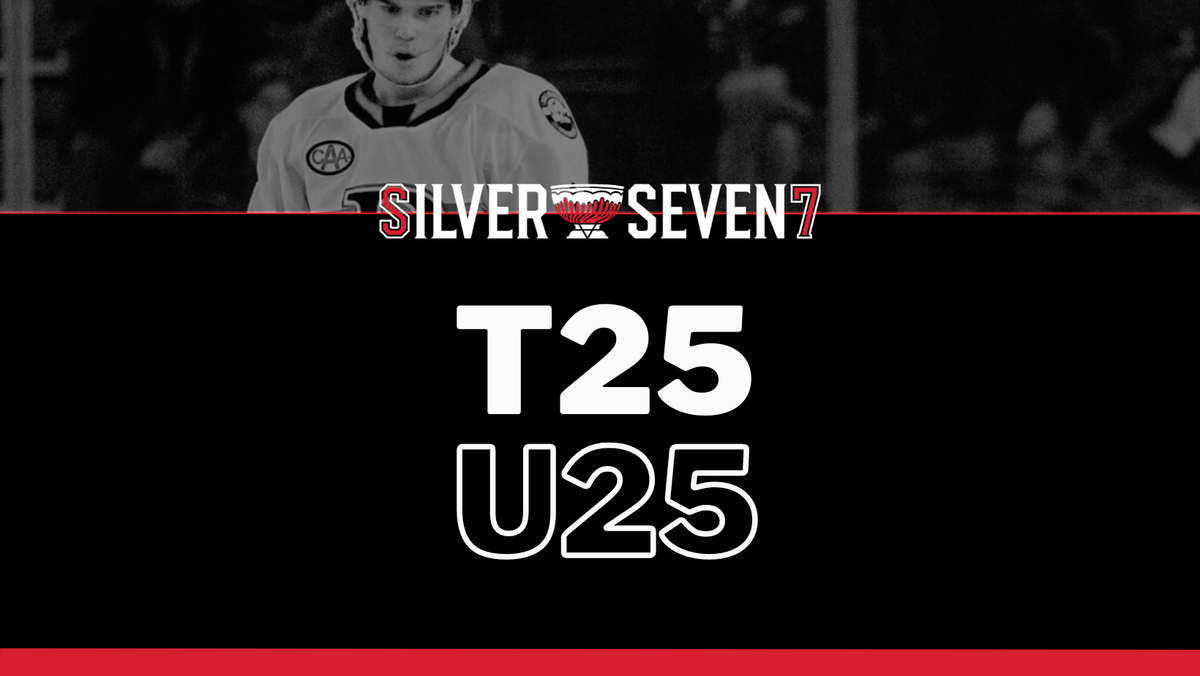 Welcome back to the 2023 edition of our Top 25 Under 25 feature. You can check out the full list so far here.
#15: Zack Ostapchuk (Reader Rank: 13, Last Year: 17)
The 2021 NHL Entry Draft is, unfortunately, generally regarded as something of a failure among Ottawa Senators fans. Three of the team's picks, including second rounder Ben Roger, are no longer part of the organization. The struggles of Tyler Boucher, the Sens' tenth overall selection, have already been documented at length and need not be re-visited here. If there is one bright spot, however, it is undeniably Zack Ostapchuk. The 39th overall selection in 2021 has gone from being a relative unknown to a two-time member of the Canadian World Juniors team, dramatically increased his scoring output, and generally come to be heralded as a top player in the CHL. If the story of the Sens' 2021 draft thus far is a failure to meet expectations, then Ostapchuk is the exception who is exceeding them.
Ostapchuk was largely unheralded at the time of the draft, but was generally regarded as a player with potential upside: 6'3 centres with a strong two-way game who also happen to skate like the wind aren't exactly a dime a dozen. The question with Ostapchuk has always been whether he could execute offensively at a high enough level to stick in the NHL. Ary had the following to say about the St. Albert native in his 2021 draft recap:
A player with size, speed, and puck protection ability, Ostapchuk has all of the tools to play with power and be a reliable puck carrier in all three zones. Joel Henderson, a WHL scout for FCHockey, notes that "Zack does all of the hard things well and all of the easy things not at all" — a fascinating insight into the potential of Ostapchuk if he's able to rid himself of some of the inefficiencies he plays with right now.
In his recent write-up of the Sens' Prospect Pipeline (defined here as players under the age of 23), Corey Pronman had Ostapchuk at #6 in the organization and wrote the following:
Ostapchuk scored at a quality clip in the WHL and made Canada's World Junior team. Ostapchuk isn't that flashy a top prospect but he has the traits of an NHL forward. He's 6-foot-3, skates very well for his size, has good puck skills and plays a direct, translatable style. Ostapchuk takes pucks to the net, and tries to create offense in the high percentage areas. He has good physicality in his game, can kill penalties and overall has a high motor. His limited sense may push him off the middle to the wing in the NHL, but I think he has the qualities to be a middle-six forward in the league.
In other words, the strengths remain strengths, and the improved scoring is a welcome bonus, but the weaknesses are also still present. Ostapchuk's progression since being drafted has been impressive enough that seems like a decent bet to carve out a spot on the squad at some point in the future – but perhaps not as a top of the line-up forward.
This is where it might be wise to caution against putting Ostapchuk in a box. Betting against him thus far would not have served you well. And while I'm always a bit hesitant to put too much weight on the nebulous "character", by all accounts, Ostapchuk is a quality human being.  Scott Wheeler wrote a lengthy feature on Ostapchuk in December of last year, and focused in particular on the personal adversity he's had to overcome to reach the NHL. To play in the best league in the world, it is a prerequisite that you be exceptionally good at hockey, but the difference between the elite players in our sport are at the margins – it cannot hurt to have the kind of make-up that is commonly ascribed to Ostapchuk.
As for what comes next, Ostapchuk doesn't really appear to be on many folks' radar to make the NHL club out of camp -- but it wouldn't be a big surprise to me if he got an extended look through training camp. Ultimately it does seem like Belleville would be the best fit for his development, however: he needs to work on making better decisions with the puck, and just generally develop better offensive hockey sense. That, to me, is the kind of thing that will come from a lot of reps, and it's hard to imagine a role like that in the NHL.
Ostapchuk continued his steady rise up our rankings this year, and I've got him pegged as one of the players most likely to make another big leap – if he can show that he can contribute in the AHL. Stay tuned.
Here's a sweet goal to wrap things up:
Not everyone can afford to pay for sports coverage right now, and that is why we will keep as much of the site's content free for as long as we can.
But if you are able to, please consider subscribing to help keep our articles free (and get a few extra perks).
Erik Condra
Ability to comment and participate in our community
Twice monthly newsletter available only to subscribers
Ad-free reading
Our undying love and appreciation
Brady Tkachuk
Everything from the Erik Condra tier
10% discount on all merch
Access to any future paywalled content
A personal thank-you from the Silver Seven staff
Daniel Alfredsson
Everything from the Brady Tkachuk tier
Inner peace knowing you are supporting quality, independent coverage of your favourite sports team