Five Thoughts for Friday: Five Reasons to be Excited for the Ottawa Senators
It's an exciting time to be a fan of the Ottawa Senators!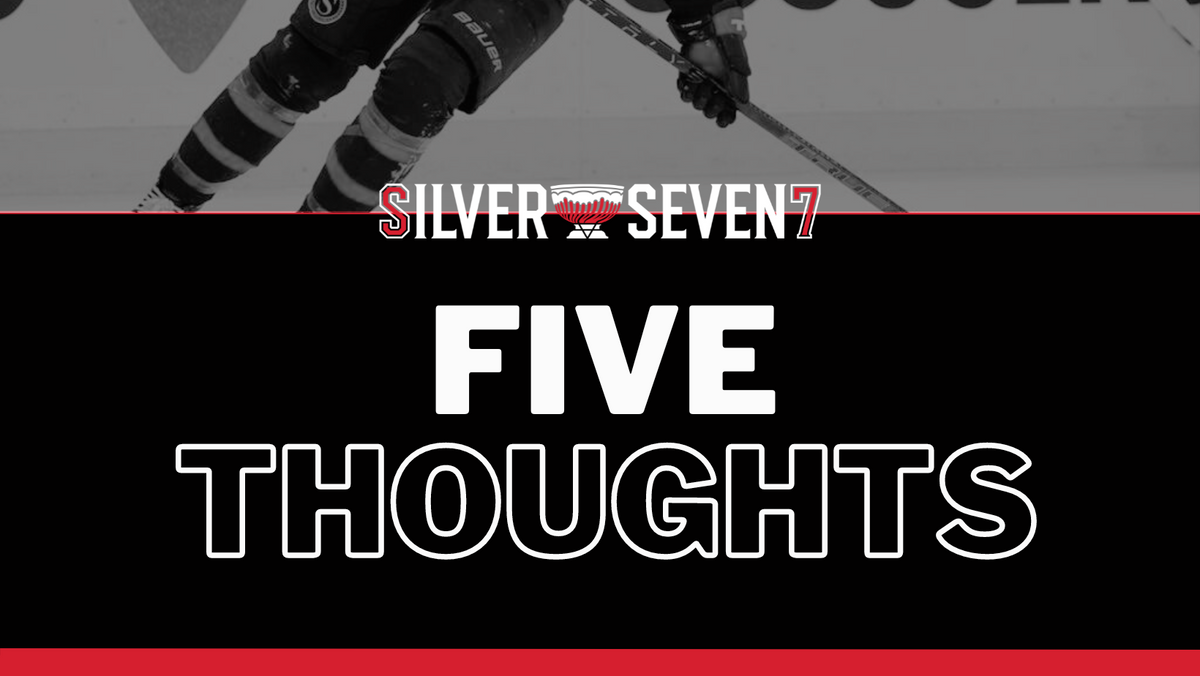 In the spirit of the calendars turning over to September, kids going back to school, and all the optimism that comes with this time of year, I've compiled a list of five reasons for fans to be excited about the Ottawa Senators:
Exciting Energy from New Ownership
Yesterday, the Sens hosted a special event for media and select season ticket holders to get the ball rolling on a rapidly approaching season. Kevin Lee was in attendance and was kind enough to do a write-up for the site that's worth checking out if you haven't already. Like many of you, the thing that most caught my attention was Michael Andlauer's appearance. Maybe I'm expecting too little, but even just reading that he had a positive interactions with the fans, that he thanked the season ticket holders, was a nice little pick-me-up. I'm trying to savour every little positive interaction with the new ownership group because it's such a breath of fresh air.
A Stable Long-term Future
Something that flows naturally from stable ownership is continuity of the players on the ice. While Pierre Dorion had already secured many of the team's nascent core, Jake Sanderson's willingness to put pen to paper on a contract that runs for such an extended period of time, so soon after his arrival, cannot help but give me the warm and fuzzies. It feels incredible to look at the core of the team and know that they will be here for an extended period of time. That knowledge can only help fan relationships. Selfishly, my daughter is (probably) still a couple of years away from really understanding what's going on when Daddy is getting animated while watching hockey, but the idea that one day soon she'll be able to cheer for many of these same players is heartening.
A Winning Attitude
Speaking of Sanderson, I really enjoyed his cool self-confidence during his media availability yesterday when he said that he thought the Sens were going to win the Stanley Cup in the next couple of years.
Claude Giroux has previously been singled out as uniquely competitive and driven, but it's hard not to look at the team's other top players without seeing that same passion. It's been a very, very long time since I could evaluate the Sens as an organization and think "this is a team that is committed to excellence through and through". Maybe this particular attempt at building a Cup contender won't work out, maybe there will be some big hurdles along the way, but I'm feeling uniquely energized by the attitude with which the players seem to be attacking the challenge.
A Renewed Rivalry with the Toronto Maple Leafs
As someone who remembers all too well the deep, deep pain of all of the play-off series with the Toronto Maple Leafs in the late 90's and early 2000's, a return to meaningful games between the two franchises is uniquely exciting. It's not that last year didn't have its moments, and I will, of course, never forget Artem Zub's breakaway goal, but the lead-in to this season reminds me of those (bad) old days. The Leafs, much as I am loathe to say it, will almost certainly one of the top 10 or so teams in the league. But, unlike in years past, the Sens should also be aspiring to a lot more. The stakes feel much more real. Can you even imagine what a play-off series might be like? Dare to dream, friends.  
Highlight Reel Stuff:
Even though the Sens ended up missing the play-offs last year, there were still a surprisingly large number of great moments of individual skill. I ultimately settled on this Giroux breakaway goal, but know that there were four or five other contenders that easily could have taken the crown. Either way, there's a lot more of this in our future:
Not everyone can afford to pay for sports coverage right now, and that is why we will keep as much of the site's content free for as long as we can.
But if you are able to, please consider subscribing to help keep our articles free (and get a few extra perks).
Erik Condra
Ability to comment and participate in our community
Twice monthly newsletter available only to subscribers
Ad-free reading
Our undying love and appreciation
Brady Tkachuk
Everything from the Erik Condra tier
10% discount on all merch
Access to any future paywalled content
A personal thank-you from the Silver Seven staff
Daniel Alfredsson
Everything from the Brady Tkachuk tier
Inner peace knowing you are supporting quality, independent coverage of your favourite sports team