Top 25 Under 25 2023, #24: Tomas Hamara
The Czech defender moves up one spot in our annual rankings.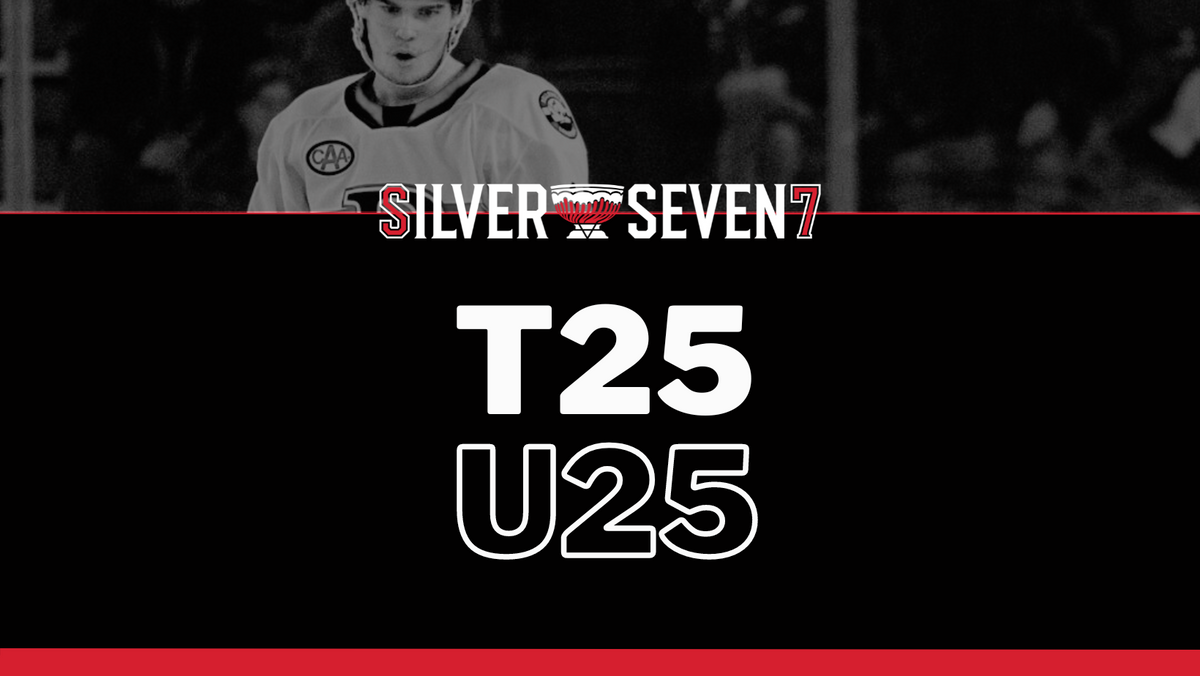 #24: Tomas Hamara (Reader Rank: 23, Last year: 25)
Tomas Hamara was the third pick of the Sens' 2022 draft (taken at 87 overall). Having been ranked as high as 46th by Craig Button, that commonly accepted explanation is that he likely fell a bit since he was listed at a mere 6'0". That being said, everything about his game seems like a fit in the modern NHL: agile, mobile, puck-moving, fluid, excellent on the rush. He outshone the Tappara U20 team, earning 24 games with the men's senior Tappara team in Finland's Liiga, putting up 2 assists in that time. Perhaps even more promising for NHL teams was that Hamara was coming over to join the Kitchener Rangers for his Draft+1 Year, so he'd get the chance to adjust to North American ice and earn a lot more minutes.
How did he do? After all, a player moving from #25 in these draft rankings to #24 the next year is hardly indicative of a big improvement. The answer is: it's hard to tell. Hamara started off on a heater, putting up 5 points in his first 6 games. Unfortunately, he only put up 17 points in 56 games total, fourth on the team in scoring among defencemen, and finished an unsightly –21. Plus–minus is not very useful as a stat by itself, particularly without appropriate context, but it's fair to say that such a large negative cannot be simply brushed away. Kitchener wasn't a particularly strong team, finishing as the 8th seed in the OHL's Western Conference. They did stun the Windsor Spitfires in the first round, but came back to earth in the next round and fell to the London Knights in five games. Hamara put up a lone assist across those nine games. With the Czech World Juniors team in 2023, he registered up one assist in seven games.
Stats-wise, he left some things to be desired ; anyone hoping to see him come and over and dominate Canadian major junior hockey was disappointed. He finished well behind Hunter Brzustewicz in scoring (57 points in 68 games), who was a 2023-draft eligible (he was picked 75th overall by Vancouver). One would hope to see the older player show his superiority, especially since he'll be pushing against Brzustewicz for ice time this coming season, but moving to a new continent can always be an adjustment. There was actually some debate as to whether he'd be returning to junior for another year as a 19-year-old, or if he'd be heading back to Finland. For now, he's returning to Kitchener.
Here's a video that kind of sums up his past year: some great moves to give himself a great chance, and then a combination of bad luck and slightly misplaying the puck means he doesn't get the goal:
It's not hard to see that he has some promising tools, but it takes a lot more than raw tools to carve out a spot in the NHL. As is often true of players in this range, a big season would go a long way to solidifying their place in the organization and their route to the show. Let's remember that in 2020 we had Artem Zub at #24, and the year before we had Shane Pinto at #25. To be fair to our staff, for every one of those two exceptions, there's also a Max Veronneau, a Jonny Tychonick, a Markus Nurmi that in fact never amounted to much. Hamara has the tools—speed, puck skills, hockey sense—to succeed, and he'll have a chance to show he belongs in the NHL with a great Draft+2 Season. If not, then it's possible that we will see him return to the Czech or Finnish leagues for his pro career.
Not everyone can afford to pay for sports coverage right now, and that is why we will keep as much of the site's content free for as long as we can.
But if you are able to, please consider subscribing to help keep our articles free (and get a few extra perks).
Erik Condra
Ability to comment and participate in our community
Twice monthly newsletter available only to subscribers
Ad-free reading
Our undying love and appreciation
Brady Tkachuk
Everything from the Erik Condra tier
10% discount on all merch
Access to any future paywalled content
A personal thank-you from the Silver Seven staff
Daniel Alfredsson
Everything from the Brady Tkachuk tier
Inner peace knowing you are supporting quality, independent coverage of your favourite sports team