Top 25 Under 25, #19: Jorian Donovan
This fifth-round pick has emerged as a sleeper prospect in the 2022 NHL Draft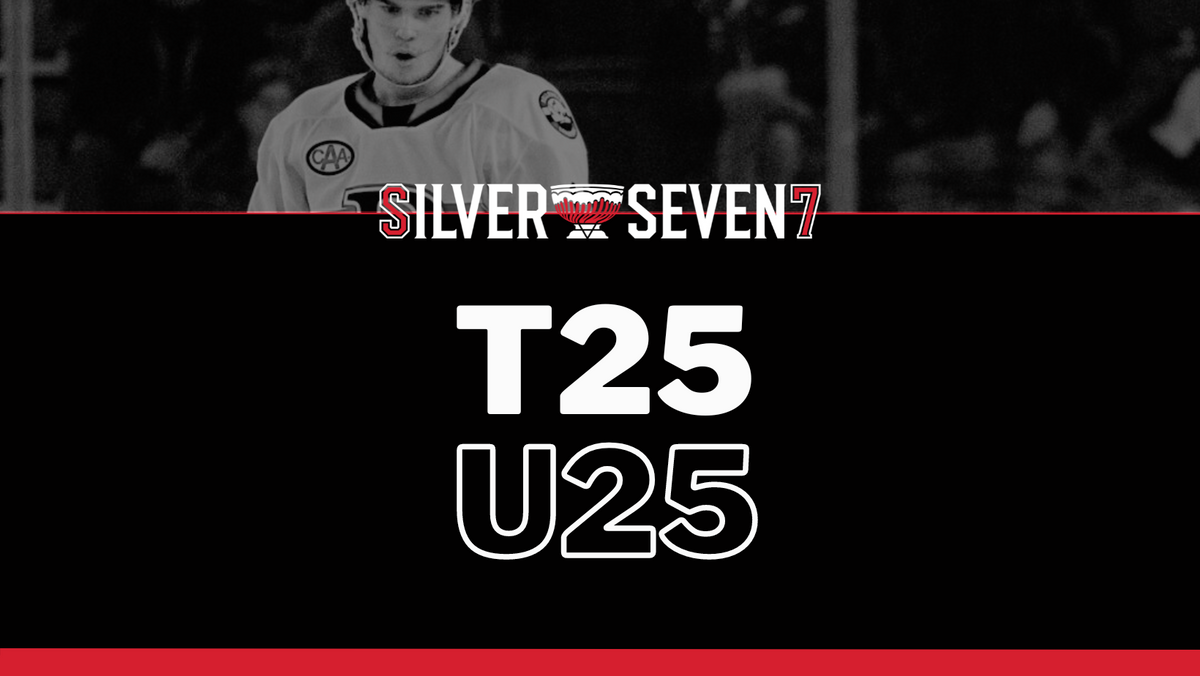 Welcome back to the 2023 edition of our Top 25 Under 25 feature. You can check out the full list so far here.
#19: Jorian Donovan (Reader Rank: 22, Last year: NR)
For those of you keeping score, we're now at our fourth Ottawa Senators 2022 draftee. Despite the lack of high picks, it's nice to see these players progressing well. In the case of left-handed defenceman and Richmond, ON native Jorian Donovan, he's leapt to the front of an already-promising pack.
To understand exactly why Donovan was on Ottawa's radar, we refer to the Golden Rule of evaluating Ottawa's scouting: we list every reason they could've drafted him and assume they landed on the one that will lead to the most confusion among the fans. Below you'll find Donovan' highlights, a large portion of which you can also read about in Ary's detailed recap of Ottawa's 2022 draft class:
He was Hockey Eastern Ontario's "Top Prospect" amongst U18 players, and was the 6th pick of the 2020 OHL Draft, described by scouts as "an untapped talent ready for a huge bloom", specifically with respect to his puck movement and skating.
He was rated highly by public sources relative to where he was selected, notably being ranked 81st amongst North American skaters by NHL Central Scouting.
He's the son of former Ottawa Senators forward Shean Donovan, who currently works for the Sens as a development coach.
"Jorian" kind of sounds like "Dorion". Bingo. Another Pierre masterclass.
In all seriousness, the Sens took a flyer on a prospect who fell off quite a bit since joining the Hamilton Bulldogs. As was the case with a large portion of his draft class, he lost an entire year of development to the COVID-19 pandemic, and the following season gave a bit more insight into some of his shortcomings; he is prone to occasional defensive lapses and neutral zone turnovers.
The offensive skills didn't immediately translate either, with just 3 goals and 19 assists to his name in 64 games. But the raw tools Donovan possessed, which made him an effective transition player with a 6'2 frame, meant the fifth-round pick used to draft him was a low-risk bet with the potential for quite a bit of upside.
One year later, Donovan is the highest-ranked 2022 draft pick on this list. Bumping up your production by more than twofold generally has that kind of effect – Donovan led the Bulldogs' defense, and finished fifth on the entire roster, with 12 goals and 33 assists in 55 games. Even before the season, he impressed the Senators enough to earn an entry-level deal.
The Bulldogs posted a 33-30-5 record in 2022-23, making the playoffs as the 6th seed of the Eastern Conference before losing to the Barrie Colts in 6 games, in which Donovan contributed 1 goal and 3 assists. He joined the Belleville Senators for a two-game stint following the end of his OHL season.
Donovan's become more effective at creating chances out of his toolkit and converting them to boot, identifying when and where to join the rush – here, he succeeds at both and is rewarded with ample time to fire the puck into the back of the net.
He's also capable of taking more of an aggressive role in forcing turnovers – such as during the following 4-on-4 sequence against the Ottawa 67s. Gotta love capping things off with a slick feed to Logan Morrisson on a 2-on-2.
A spot on the World Junior team is a possible future for Donovan in 2023-24, but he'll need to take another large step forward next season to make it happen. He was one of 14 defensemen invited to Hockey Canada's virtual summer meetings and will need to steal a spot from a higher 2022 draft pick, such as 7th-overall Kevin Korchinski, 21st-overall Owen Pickering, or 88th-overall Michael Buchinger.
Projected as the top defenseman on the newly-relocated Brantford Bulldogs, Donovan will look to play a major role in the team's quest for a second Memorial Cup appearance in 3 years. Be on the lookout for him to provide many more memorable moments, both on and off the ice – and, if his improvement continues apace, potentially force his way into the conversation for a spot on the Sens' blue line in the coming years
Not everyone can afford to pay for sports coverage right now, and that is why we will keep as much of the site's content free for as long as we can.
But if you are able to, please consider subscribing to help keep our articles free (and get a few extra perks).
Erik Condra
Ability to comment and participate in our community
Twice monthly newsletter available only to subscribers
Ad-free reading
Our undying love and appreciation
Brady Tkachuk
Everything from the Erik Condra tier
10% discount on all merch
Access to any future paywalled content
A personal thank-you from the Silver Seven staff
Daniel Alfredsson
Everything from the Brady Tkachuk tier
Inner peace knowing you are supporting quality, independent coverage of your favourite sports team