Rookie Camp Gets Underway from September 14th to 18th
It's finally time for the first big event of the 2023-24 season.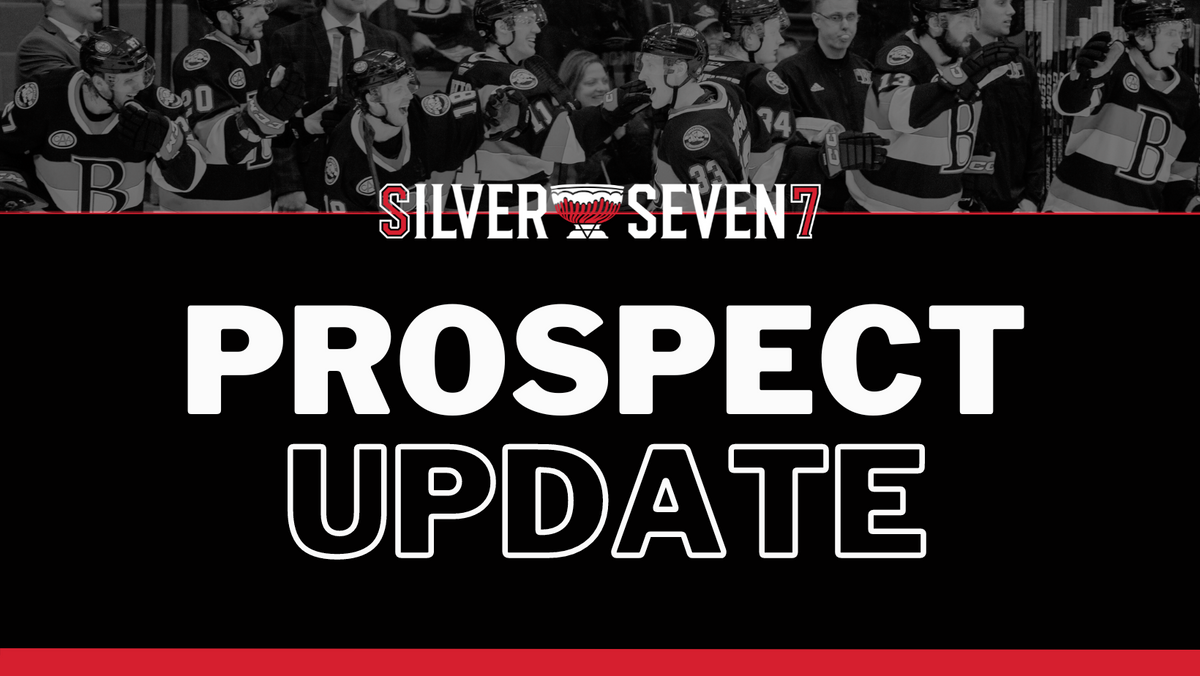 Most of the Ottawa Senators' top prospects are arriving in Ottawa today for the start of the team's annual Rookie Camp, which will begin tomorrow at the Canadian Tire Centre.
The main event is a three-game tournament that'll be hosted in Buffalo from September 15th to 18. The Boston Bruins, Montréal Canadiens, New Jersey Devils, and Pittsburgh Penguins join the Sens and the host Sabres, with Ottawa playing New Jersey at 12:00pm on Friday, Pittsburgh at 12:00pm on Saturday, and Montréal at 1:30pm on Monday.
The full 29-player roster can be found here. Here are some highlights:
The stars of the show are former first-round picks Ridly Greig and Tyler Boucher, alongside two players who played NHL games last season – Tyler Kleven, and Leevi Meriläinen.
In addition to Greig and Meriläinen, three more suited up for Belleville last season and should be expected to take a leadership role: Roby Järventie, Philippe Daoust, and Jorian Donovan.
Three more Senators draft picks will be present: Zack Ostapchuk (2021 - 39th overall), Tomas Hamara (2022 - 87th overall), and Matthew Andonovski (2023 - 140th overall).
Returnees from July's development camp roster include: goaltender Charlie Schenkel; defenders Caeden Carlisle, Roberto Mancini, Bronson Ride, and Djibril Toure; and forwards Daniil Bourash, Cole Burbidge, Connor Clattenburg, Tarun Fizer, Mitchell Martin, Stuart Rolofs, and Ty Thorpe.
New invitees include: goaltender Collin MacKenzie; defenders Simon Motew and Thomas Stewart; and forwards Mikael Huchette, James Stefan, Jackson Stewart, and Mitch Walinski.
🏒
Want to read more about players who were invited to development camp and are returning to rookie camp? Check out our past coverage
here
!
Of the new names, 18-year-old Collin MacKenzie is the most intriguing, having led the OHL in save-percentage this year with a 0.928% – backstopping the local Ottawa 67s for 34 games between the regular season and playoffs. The forwards are stacked with 20-year-olds who have finished their CHL eligibility, with Québec's Mikael Huchette ending his career with a Memorial Cup after putting up nine points in 18 playoff games and two in four Memorial Cup games. Portland's James Stefan, son of former 1st overall pick Patrik, is the most promising of the bunch, having recorded a 0.83 points-per-game rate across his 187-game WHL career and two strong seasons.
Camp will be overseen by the new Belleville coaching staff, led by head coach David Bell, assistant coaches Chris Dennis and Nathan McIver, and goaltending coach Justin Peters. We're currently unsure if any games will be streamed, but the team noted that updates will be published on the team's website and social media channels. If we learn of ways to stream any of the games through other teams' website or social platforms, we'll let you know!
Not everyone can afford to pay for sports coverage right now, and that is why we will keep as much of the site's content free for as long as we can.
But if you are able to, please consider subscribing to help keep our articles free (and get a few extra perks).
Erik Condra
Ability to comment and participate in our community
Twice monthly newsletter available only to subscribers
Ad-free reading
Our undying love and appreciation
Brady Tkachuk
Everything from the Erik Condra tier
10% discount on all merch
Access to any future paywalled content
A personal thank-you from the Silver Seven staff
Daniel Alfredsson
Everything from the Brady Tkachuk tier
Inner peace knowing you are supporting quality, independent coverage of your favourite sports team