Development Camp Deliberations
With some unfamiliar names at Development Camp, Ary takes you through who to keep an eye on during this busy week of Sens hockey.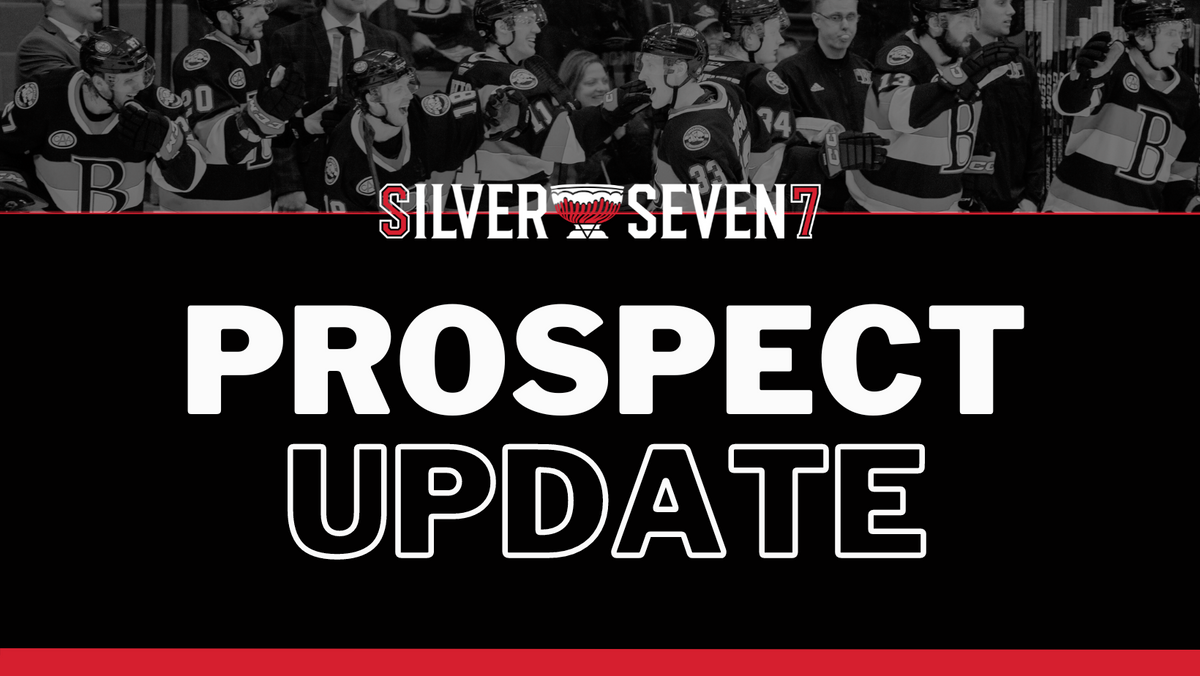 Together with the NHL Entry Draft and the start of free agency, development camp is the last part of a 14-day flurry from the end of June to the start of July. It serves as an opportunity for NHL organizations to gather the players they just drafted alongside their other prospects – players who have not cracked the NHL full-time yet – to assess their progress, share information, and support their offseason planning until the next gathering at rookie camp in September.
The Ottawa Senators' development camp started on Sunday, July 2nd and will run until Thursday, July 6th at the Canadian Tire Centre and Bell Sensplex. There's 1.5 to 3-hours of on-ice training happening every day, all open to the public, which culminates in a 3-on-3 tournament at the Sensplex on Thursday at 3:00pm. Off-ice, Shean Donovan, Rob Mouland, and the organization's coaching and development staff lead numerous workouts, seminars, and video sessions. You can learn more details via the organization's official press release here.
There are 36 players – four goaltenders, 14 defencemen, and 18 forwards – attending this year, up from 27 players a year prior. Half of the invitees are Sens draft picks, who are the usual attendees, so it's quite exciting that 50% of the roster are attending on a tryout basis to try and make an impression for an ECHL, AHL, or NHL contract. I've highlighted a few interesting names for discussion below, with a focus on the invitees; a full list of players can be found here.
With main camp in September not being open to players currently playing collegiate hockey, this is the primary chance for the public to get a viewing of drafted players like Tyson Dyck and Stephen Halliday. Theo Wallberg, Cameron O'Neill, and Nicholas VanTassell will be in a similar position next year.
While Leevi Meriläinen is the more polished prospect, expect 6-foot-7 Kevin Reidler to stand out on the ice. Both invited goalies are interesting; Riley Mercer is the younger brother of Devils' budding star Dawson, while Charlie Schenkel emerged as Sault Ste. Marie's starting goaltender as a young, Draft+1 player in the OHL.
The elder statesman on the blueline by two years, keep an eye on 23-year-old Drew Bavaro. The 6-foot-2 right-shot rearguard is a potential college free agent and someone the scouts must've kept their eye on for a while given his BCHL playing time and then college connections with former prospect Jakov Novak's Bentley University. He had 19 points in 37 games after transferring to the University of Notre Dame this past season.
Other blueliners to watch: Alexis Daviault and Bronson Ride are two OHLers who were passed over in last week's draft during their first year of eligibility; Djibril Touré is a 6-foot-7 right-shot who played in the local CCHL before joining Sudbury (OHL) as a 19-year-old this past season; and Joona Väisänen is a young, 2022-eligible player who made a big leap from Finland's U18 league to their U20 league this season, recording 28 points in 44 games.
Among the NHL prospects, this is surprisingly Tyler Kleven's first camp. Expect him to be a leader as he aims to show the organization how ready he is for a regular NHL job. I'm also interested in seeing how much progression there's been on certain players' deficiencies, such as Nordberg's skating stride, Hamara's competitiveness and puck protection ability, Donovan's defensive reads, and Wallberg's stick detail.
At forward, Cole Burbidge and Connor Clattenburg are the two first-time draft-eligibles who were invited. Burbidge is a very late birthday, not turning 18 until August, and has offensive flair, especially as a playmaker. A former teammate of Cameron O'Neill at Mount St. Charles Academy, Burbidge recorded 50 points in 68 games with Saint John in the QMJHL – eighth in points-per-game among U18 players.
41 goals in 66 games as a 19-year-old in the QMJHL is going to get you noticed, and that's the case for Daniil Bourosh, a shoot-first Belarussian forward who craves getting to the home plate area of the ice so he can try and score. The Senators are likely checking in on whether his skating ability has progressed from his draft year to see if he's worth a flier.
The player closest to an AHL/ECHL deal, Tarun Fizer is a 22-year-old right-winger who recorded 50 points in 62 ECHL games with Utah last season. A former Captain of the Victoria Royals in the WHL, Fizer could provide depth scoring for a Belleville team that really struggled in that regard last season.
Among the NHLers, this is a big year for the now-recovered Tyler Boucher – whose strength should be an asset in the on- and off-ice drills. I'm always curious to ascertain whether Stephen Halliday can keep up with the pace, as his smooth transition to collegiate hockey indicates the Sens might have a diamond here. It's also always a treat to watch Oliver Johansson, my favourite pick from 2021, and see whether he can still be as creative among more physical opponents. Finally, I'm going to be watching Zack Ostapchuk closely. While he didn't blow our socks off in terms of his point production in his final WHL campaign, the leadership role he played with the Winnipeg Ice and the Canadian national junior team indicates a player who already possesses the defensive game that can quickly win the trust of a coaching staff. I'm expecting him to be a big rookie contributor for Belleville.
For our readers in Ottawa, we hope you get a chance to check out some of development camp in-person! For those at home, there's a chance the organization might stream parts of the 3-on-3 tournament on Thursday.
Who are you interested in seeing?
Not everyone can afford to pay for sports coverage right now, and that is why we will keep as much of the site's content free for as long as we can.
But if you are able to, please consider subscribing to help keep our articles free (and get a few extra perks).
Erik Condra
Ability to comment and participate in our community
Twice monthly newsletter available only to subscribers
Ad-free reading
Our undying love and appreciation
Brady Tkachuk
Everything from the Erik Condra tier
10% discount on all merch
Access to any future paywalled content
A personal thank-you from the Silver Seven staff
Daniel Alfredsson
Everything from the Brady Tkachuk tier
Inner peace knowing you are supporting quality, independent coverage of your favourite sports team