Top 25 Under 25 2023
Ottawa Senators Top 25 Under 25, #13: Angus Crookshank
Belleville's leading goal scorer in 2022-23 looks like he's ready to contribute to an NHL bottom-six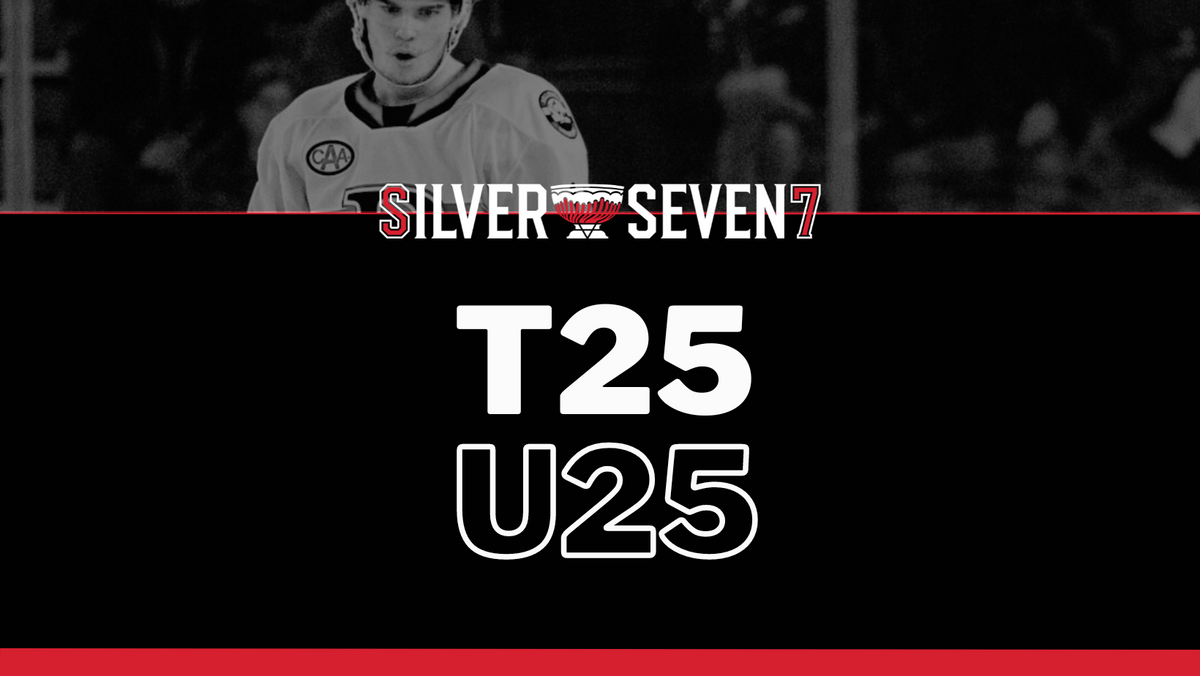 Welcome back to the 2023 edition of our Top 25 Under 25 feature. You can check out the full list so far here.
#13: Angus Crookshank (Reader Rank: 18, Last year: 18)
2018 fifth round pick Angus Crookshank rises a few spots in our ranking after a solid comeback year.
Angus Crookshank has had a bit of a roundabout route to professional hockey, having spent three years at the University of New Hampshire before joining the Belleville Senators in 2021 and and unfortunately missing the entire 2021-22 season with an injury. This past season was a real make-or-break year for him, and although he didn't immediately play his way onto an NHL roster, he was good enough to remain in the conversation as a prospect with NHL potential.
In 71 games with Belleville last season, he led the team in goals (26) and was fourth in points behind Sokolov, Lucchini and Cassels, with 47. Not star prospect numbers, but they probably should have earned him a call-up at the very least.
At this point in the article, I must admit that I am not an expert on prospects, and have not watched enough Angus Crookshank hockey to give a very complete analysis of his game, aside from reminding people that he absolutely went off during one random preseason game about a year ago. Luckily, though, I knew exactly who to reach out to for a full scouting report: the world's #1 expert on all things Angus Crookshank, Louis Boulet of the Zubcast.
Only a few minutes after my initial DM, in which I merely asked if there was "anything in particular I should mention," Louis sent me a wall of text with a scouting report so thorough that I can only tip my hat to him and recommend that any true Crookshank-heads follow Louis on social media (and listen to his podcast) if they want the real Crookshank content.
Anyways, according to the only Crookshank source I trust, Angus Crookshank is a smart and speedy player with the ability to create offense even if he isn't the flashiest player. He's a very high-volume shooter, and even led all AHL rookies in shots on goal last year.
His highlights show that he has a real knack for getting to the net and finishing chances. He scores a lot of his goals by being in exactly the right place at the right time. That's the kind of hockey sense that could translate well to the NHL.
I also need to share this clip, where we can really see his hockey sense on display as he keeps possession for a long time and then finishes it for his first goal of the season.
Louis projects Crookshank as a very effective bottom six player, which lines up with how Silver Seven has historically ranked him and what I'd expect based on what I've seen from the player. At only 5'10, he's not the prototypical bottom-six forward, but even that prototype is changing these days. As the league gets faster and more skilled, we're starting to see more teams fill out their bottom six with fast, defensively sound players with good hockey sense who can contribute offensively, which pretty much describes Crookshank's style.
Despite his size, Crookshank also has a strong checking game as he plays a tenacious, high-energy style that could fit really well on an NHL third line. Plus his finishing ability close to the net could allow him to contribute to a second unit powerplay. I also suspect that his knack for getting pucks on net and capitalizing on opportunities could make him effective in less icetime, something that a lot of more offensively-inclined players struggle with when they make the transition from being top line players in the minor leagues to depth players in the NHL.
At 23 and will a full season of pro hockey under his belt, he's approaching the point in his career where he should be graduating from "prospect" to "roster player," and I hope this will be the year it happens. He got injured at a bad time, but don't discount him as an option in a bottom six that's shaping up to be full of young and skilled talent.