Ottawa Senators Top 25 Under 25, #5: Shane Pinto
Pinner creeps into the top 5, despite still being an unsigned RFA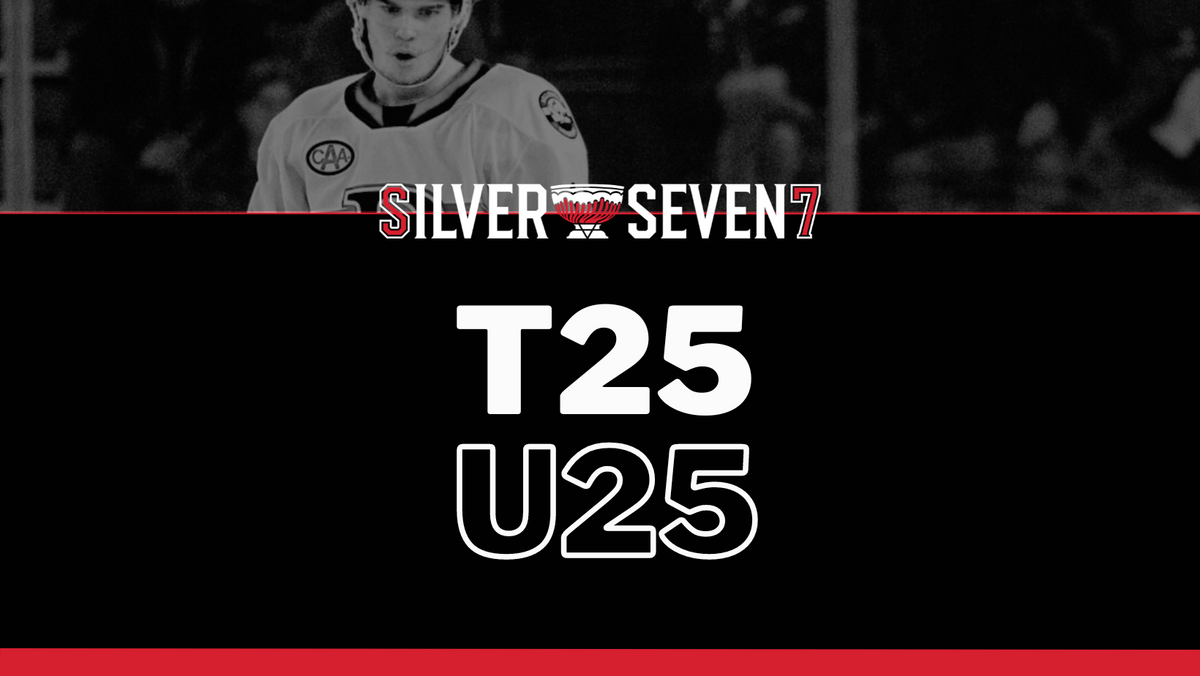 Pinner creeps into the top 5, despite still being an unsigned RFA.
#5: Shane Pinto (Reader Rank: 5, Last Year: 8)
Shane Pinto is undoubtedly the kind of story that got Trent (not Troy) Mann his reputation as a shrewd drafter. His fingerprints are all over these rankings, with at-the-time reaches like Tyler Kleven and Leevi Meriläinen turning into bona fide prospects. Shane Pinto is the most sure thing of those though, as he's cemented his place as a middle-six NHLer, with still room to improve at just 22 years of age.
His name was a slight surprise in 2019 when he was taken 32nd overall by the Sens as the first pick of the second round. The Sens had finished last but had traded their first-round pick as part of the Matt Duchene deal, so this was the first of their own picks in the draft. After seemingly reaching on Lassi Thomson, it was odd to see the Sens reach again on Pinto given presumable first-rounders Arthur Kaliyev and Bobby Brink were still on the board. After all, Pinto was ranked between 40th (Craig Button) and in the fourth round (ISS) by notable scouting sources. Now, no offense to Kaliyev or Brink, who will be good NHLers in their own right, and their 0.41 and 0.40 points per game are comparable to Pinto's 0.43, but as a centre who can also play defensive minutes, few would trade him for either of them.
Pinto's reputation has always been a player who improves quickly. He started off playing baseball and football before playing hockey. Only at age 15 did he give up on baseball and commit to hockey as his sport of choice. Even a year out from the 2019 draft, he wasn't on anyone's radar for the first three rounds. Then he slowly started to create buzz in the USHL. In his first rankings on our T25U25 in 2019, he came in at 25; he rose to 15, then 9, and then 8 in the subsequent years. We (or at least I) started to envision a future Bean Line, with Colin White and Logan Brown.
After he and Jacob Bernard-Docker turned pro in late 2021, there was big hype for both of them. Pinto in particular looked NHL ready in his short audition, and we were excited to see him in 2021–22, only for a shoulder injury to keep him out of all but 5 NHL games. His rookie year was postponed, but the hype didn't disappear.
This past season, Pinto was instead the beneficiary of a shoulder injury. With second-line centre Josh Norris out for almost the whole season, Pinto got the rare chance as a rookie to play in the top six, centering some combo of DeBrincat, Giroux, and Batherson for most of the year. He finished the season with 20 goals, only 4 behind "surefire" calder winner Matty Beniers.  Despite this, he failed to earn even a single 5th-place vote for the Calder. But I digress. The point is, he was thrown into a tough position as a rookie, and while he didn't dominate, he also didn't collapse. He held his own, and showed he belongs on this team, as a third-line centre who gets regular duty in the top six. He also got to showcase his lethal wrist shot on the secondary PP unit, a spot he'll continue to hold down this season. Seriously, look at a couple of these beauties and revel in how good his shot placement is, not to mention his puck recovery.
Now the obvious glaring hole here is that Pinto is still an unsigned RFA, and the Sens have about $900k in salary cap space with only 10 forwards signed (Jiri Smejkal and his $870k or a to-be-extended Egor Sokolov will likely get that 11th spot). The thing is, this isn't unique. 21 teams have less than $1M in cap space, and 14 are listed by CapFriendly as at less than $0 in cap space (meaning they will have to waive someone and/or put someone on LTIR at the start of the season). Additionally, prospects Trevor Zegras, Jamie Drysdale, and Calen Addison are all RFAs who are still awaiting an extension. You may remember two years ago, Brady Tkachuk wasn't under contract, and then we were told the Sens and Tkachuk weren't close. Suddenly, he was signed to a seven-year extension and everything was peachy again. Tkachuk had a lot more leverage, as the Sens' top-line winger and presumptive future captain. Players get injured in training camp, or get waived, or a million of other options. Pinto and his agent probably know it's in his best interest to wait a couple more years, for when (1) the cap goes up and (2) Murray, Ryan, and Del Zotto come off the books (Colin White's still there until 2027–28), and then he can cash in for real.
The Sens' future is bright, and Shane Pinto is a big part of that. A player who can play on your penalty kill, your powerplay, up or down a goal late, is valuable. With the Sens starved for secondary scoring, Pinto in a third-line role will be a necessary contributor. It might take until after training camp, but I strongly believe we'll see Pinto be a key contributor this year, hopefully helping the Sens in their late-season playoff push.
Not everyone can afford to pay for sports coverage right now, and that is why we will keep as much of the site's content free for as long as we can.
But if you are able to, please consider subscribing to help keep our articles free (and get a few extra perks).
Erik Condra
Ability to comment and participate in our community
Twice monthly newsletter available only to subscribers
Ad-free reading
Our undying love and appreciation
Brady Tkachuk
Everything from the Erik Condra tier
10% discount on all merch
Access to any future paywalled content
A personal thank-you from the Silver Seven staff
Daniel Alfredsson
Everything from the Brady Tkachuk tier
Inner peace knowing you are supporting quality, independent coverage of your favourite sports team