Ottawa Senators Top 25 Under 25, #4: Josh Norris
A scorer, a playmaker, a friend and a charmer.: Josh Norris can do it well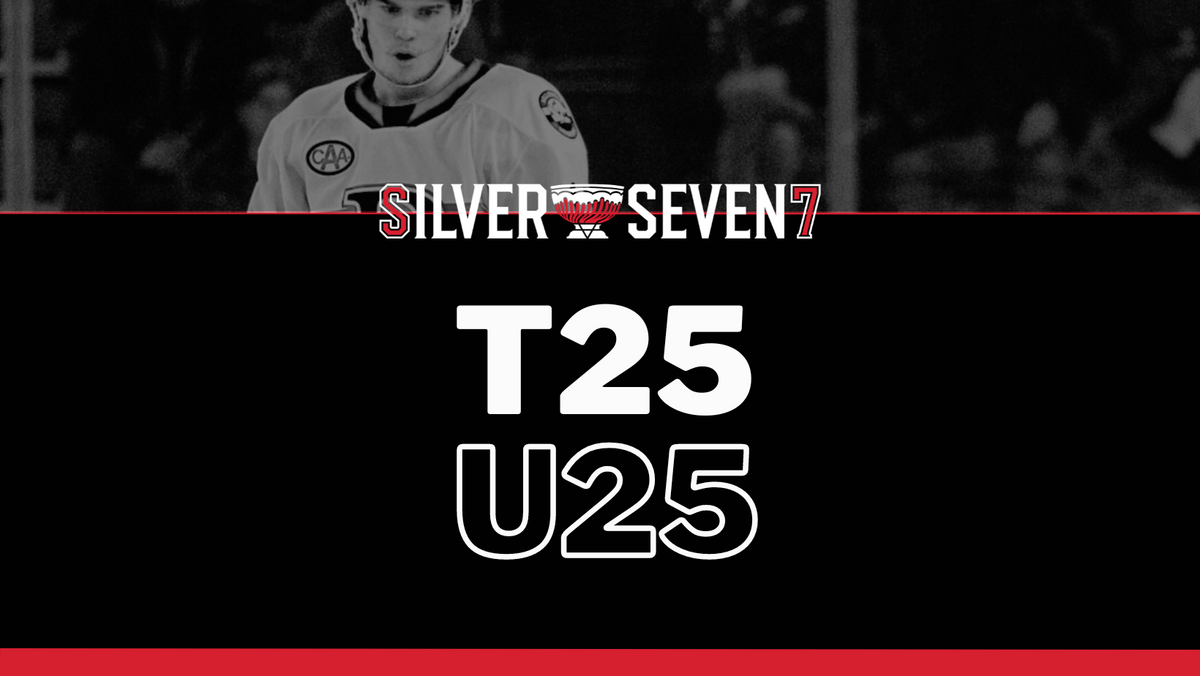 #4: Josh Norris (Reader Rank: 4, Last Year: 5)

When Josh Norris signed an 8-year extension last summer, outside "experts" felt the Senators were overpaying him. Little did they know that Norris' contributions  to the core were close to those of Brady Tkachuk or Thomas Chabot (and not only because his friendship with both). Losing Erik Karlsson will never stop being painful but receiving Norris as part of the return package lessens the blow. Norris was a first round draft pick by the San Jose Sharks in 2017, and, today we can say, a huge component of why the Sens ultimately won the Karlsson trade.
Before showing the big club what he's capable of, Josh Norris made an impression in the organization down in the farm team. During his first and only season with the Belleville Senators, Norris scored 61 points in 55 games played and set expectations high for himself. So far, he is proving that his time in the AHL was just a preview of what his career should amount to.
Norris made his debut with the Sens in February 2019 but it wasn't until the 2020/2021 season that we truly understood the impact and importance of his play. For starters, Norris came in with a history and an established chemistry with Captain Tkachuk. While to some it might not be important, Sens fans who have witnessed this group grow up together truly understand what a difference the team dynamic can have on the on-ice performance.
Over the next two season after his debut, Norris played 122 games scoring 90 points over that timespan. In the 2021/2022 season, Norris surpassed the 30 goal marked, potting 35 goals in 66 games for a total of 55 points. This is where fans started to get really excited.
Norris had successfully avoided any sophomore season slumps and earned the chance to deliver against his big extension. With the addition of Claude Giroux and Alex DeBrincat to a suddenly formidable top six, his third full season was supposed to really elevate his performance. Unfortunately, we didn't even make it out of October before Norris severely injured his shoulder and ultimately had to sit out the season (after a failed attempt at a comeback part way through the campaign). Had he been healthy, the Sens playoff chances would have been dramatically improved. The below clips captures the kind of performance we've come to expect from Norris.
After a failed attempt at the rehab route, Norris decided to have the surgery. He has spent the past several months recovering and prepping for what he is hoping to be a healthy and fruitful season. So what should we expect from Norris this upcoming season?
While I think Tim Stützle will end up being the team's top point scorer, I can see Josh Norris being the top goal scorer -- or at least very closely challenging Stützle for that title. He has already reached the 35 goal mark, can he get to 40? If he can play the majority of the season healthy, I can see that target being very realistic. I mean just look at his scoring abilities from 3 different angles and situations to get his first career hat trick.
Norris' shot is elite, and his ability to consistently beat goaltenders on the power play is a formidable weapon. There's no mystery as to how Norris will score his goals, but that doesn't it make any more likely the opposition will be able to stop him.
The other interesting dynamic from Norris is which line will he play on and who will benefit from his abilities. While Drake Batherson had a decent season last year, 22 goals is probably on the lower end of what we would expect from him for a full season. Can Norris help ignite his goal scoring? For those fans who were concerned with Chabot's season last year, rest assured, the presence of Norris will surely bring back the old Chabot we are used to seeing excel. Never underestimate the power of true friendship on the bench.
The area that will probably see the most improvement next season will be the power play. Josh Norris just made every power play that much more effective – the threat of his shot alone creates more space for his teammates; even if he isn't scoring himself, his merely standing there is helpful. His quick shot stunned goalies every time and he managed to get 16 power play goals in his last full season. That's 16 goals just from him, I'm not counting the chances and assists he provides on the man advantage.
We can't talk about specialty teams without mentioning the depth that Norris provides on the penalty kill. With the Sens losing Watson and potentially Mathieu Joseph, Norris will be relied on to provide stability on the kill.
While Norris won't be eligible for this list next season when we do our ranking, there seems to be little doubt that he will be a top player for the team for a long time to come both as an individual performer and as a player who will make the players around him much better. There's a lot to be excited about for the upcoming season, the potential to see Josh Norris for an entire season is definitely on top of that list. There will always be concerns about a players' health after a major injury but  Norris has had plenty of time to heal and is confident that he is ready to go and fans should be confident that he will be a difference maker this season. If he regains his goal-scoring touch from the 2021-22 season, Ottawa will be in the driver's seat to qualify for the post-season; in this way, Norris is one of the most important players on the Sens. We'll all be watching with bated breath.
Not everyone can afford to pay for sports coverage right now, and that is why we will keep as much of the site's content free for as long as we can.
But if you are able to, please consider subscribing to help keep our articles free (and get a few extra perks).
Erik Condra
Ability to comment and participate in our community
Twice monthly newsletter available only to subscribers
Ad-free reading
Our undying love and appreciation
Brady Tkachuk
Everything from the Erik Condra tier
10% discount on all merch
Access to any future paywalled content
A personal thank-you from the Silver Seven staff
Daniel Alfredsson
Everything from the Brady Tkachuk tier
Inner peace knowing you are supporting quality, independent coverage of your favourite sports team