Ottawa Senators Top 25 Under 25, #21: Oskar Pettersson
The 2022 third-round pick makes his debut after a strong season in Sweden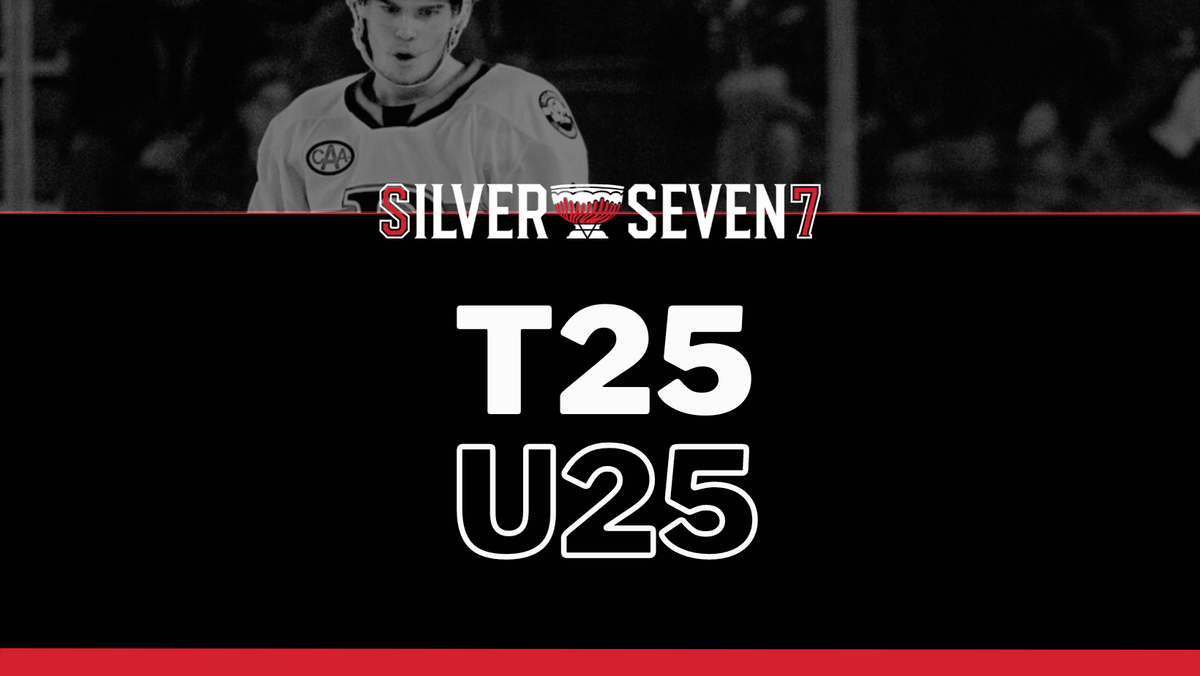 Welcome back to the 2023 edition of our Top 25 Under 25 feature. You can check out the full list so far here.
For today's entry, we have:
#21: Oskar Pettersson (Reader Rank: 25, Last year: NR)
Pettersson has steadily climbed my rankings as a player in the organization who has a chance to provide positive value as a complementary winger on any forward line. In my post-draft writeup from July 2022, I noted the following about what I wanted to see from Pettersson in 2022-23:
Pettersson's frame and the way he plays looks set for what the Senators would be looking for from him at the NHL level. To get there, he'll have to develop the complimentary skills of a modern power forward by improving his acceleration to assist with puck retrievals, working on his board play to extend possession for his linemates, and continuing to play his game in-tight traffic.
This past year, he delivered on all fronts: earning 29 games against men in the SHL, playing a second-line role for Sweden at the World Juniors, and returning to the J20 Nationell to help Rögle secure a playoff victory.
His season started off with a starring role at the annual U20 Four Nations tournament, which features Sweden, Finland, Czechia, and Slovkia. Pettersson finished second in tournament scoring with six points in three games as the team's 2RW, assisting on Sweden's tournament winning goal. This mentality translated into a strong start of the J20 season, which got him on the radar for Rögle's SHL club when injuries hit them early in the year. He continued to bounce between J20 and SHL for much of the fall, recording 15 goals and 25 points in his first 19 J20 games before receiving an extended look with the SHL club at the end of November. Playing alongside fellow young players Linus Sjödin and Oliver Tärnström, Pettersson recorded his first SHL goal and assist at the start of December and used that momentum to secure a spot on Sweden's World Juniors roster.
He started the tournament alongside San Jose's Filip Bystedt and draft-eligible Leo Carlsson – his linemates at the Four Nations – and bounced around Sweden's middle-six, recording four points in seven games. Witnessing Pettersson's growth among the best junior players on the planet was a treat to see: he showcased not just his strengths, like his support of the puck on retrievals in the offensive zone, but also how he's worked on his weaknesses, like his acceleration on the forecheck and to help on zone entries. His performance translated into an SHL contract with Rögle until the end of the 2023-24 season, a boyhood dream come true for Pettersson given that he's been with the team since he was 13 years old.
🏒
"Goes to the front of the net. Physical. Shot-blocker. Worker bee. Wins the strong majority of his puck battles. Moves it quick and then moves to open ice to get it back. Good in give-and-gos. Did exactly what he always does. Big goal driving wide and scoring under the bar in the bronze medal game. Has good instincts and puck control skill in scoring areas." –
The Athletic's Scott Wheeler
on Pettersson's 2023 World Juniors performance
By the end of the SHL season, Pettersson averaged 7:14 per game – which isn't a lot of ice-time to make an impact in, but still a feat given that only 24 players under the age of 19 played 10+ SHL games all season. Pettersson was loaned to Kristianstads IK in the Allsvenskan in March to get more ice time, appearing in the team's final two games and recorded a point as he helped them avoid relegation. He then squeezed in two more games with Rögle's J20 team, scoring four goals to finish the year with 23 goals in 24 games and a 1.38 points-per-game – eighth in the league. In the playoffs, Rögle were crowned J20 champions, with Pettersson scoring two goals and adding an assist in four games.
In 2023-24, expect Pettersson to play most of the year with Rögle's SHL team while suiting up for Sweden in a bigger role at the 2024 World Juniors. He continues to profile as a winger who is able to make use of his frame to support the puck for his linemates, play with energy, and unleash a dangerous shot. Pettersson has always been able to score with regularity off of the left half-wall on the powerplay, but I've been impressed with how he's now able to utilize his hands in-tight to get the puck to dangerous areas and read defenders off the puck to peel off at the right time to receive passes from his linemates. Those are pro-level habits that should help him continue to exceed his projection – remember, Pettersson was ranked as a late-round pick by NHL Central Scouting and respected outlets like McKeen's, Future Considerations, and EliteProspects.
Let's end with what ex-head scout Trent Mann had to say about Pettersson in an interview with Postmedia's Bruce Garrioch around the World Juniors:
"He's an extremely hard working and competitive kid. He's really strong and he just plays a hard-nosed game. He's got a really good hockey sense and an ability to shoot the puck. No matter who he plays with, he seems to complement them and that shows that he's got good hockey sense. [...] We're really pleased with the way he's progressed because he's worked hard at his skating with support from a long distance, but Rögle also does a really good job with the development."
While I know that many, including me, might've wanted to see Pettersson on a smaller ice surface this season, Pettersson's style of play and the way the Sarnia-born Abbott brothers run Rögle mean that he should be well prepared when he does make the jump in 2024. I'm looking for him to continue to improve his acceleration, add strength to regularly compete and win battles against men, and strive to be more detail-oriented defensively so he could potentially play in all situations at the NHL level.
Not everyone can afford to pay for sports coverage right now, and that is why we will keep as much of the site's content free for as long as we can.
But if you are able to, please consider subscribing to help keep our articles free (and get a few extra perks).
Erik Condra
Ability to comment and participate in our community
Twice monthly newsletter available only to subscribers
Ad-free reading
Our undying love and appreciation
Brady Tkachuk
Everything from the Erik Condra tier
10% discount on all merch
Access to any future paywalled content
A personal thank-you from the Silver Seven staff
Daniel Alfredsson
Everything from the Brady Tkachuk tier
Inner peace knowing you are supporting quality, independent coverage of your favourite sports team