Ottawa Senators Prospect Awards 2023 - Most Valuable Prospect
Either this one is really obvious...or maybe it isn't?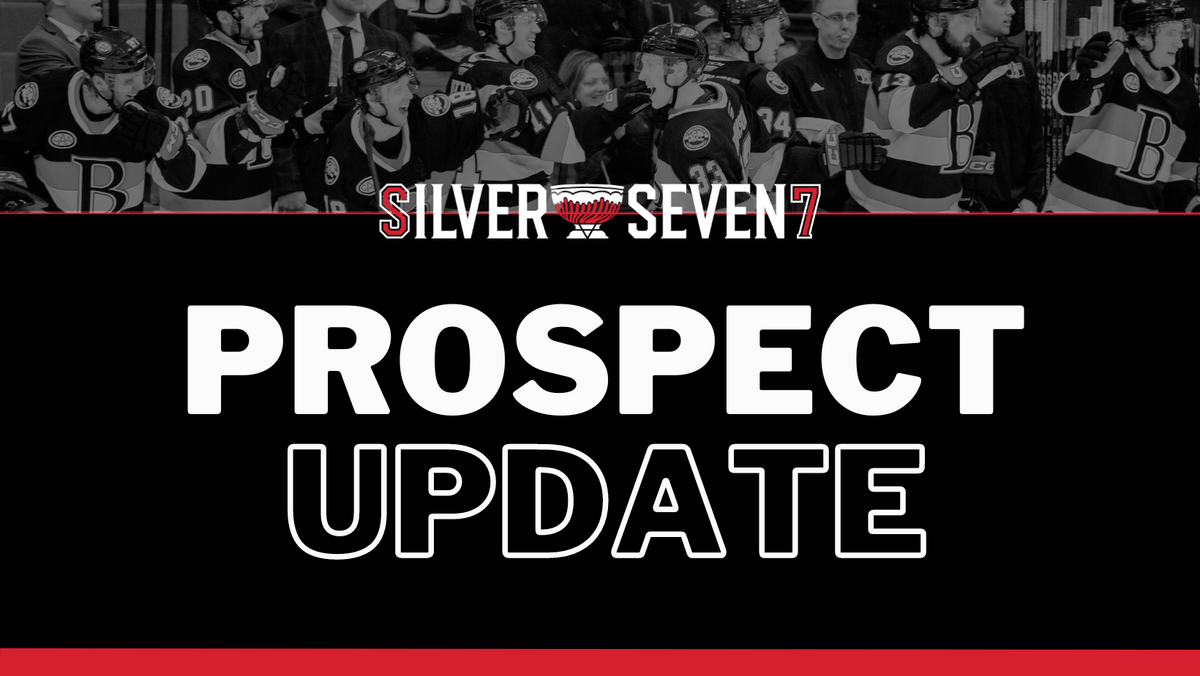 Most Valuable Prospect: Ridly Greig (40%)
Runners up: Egor Sokolov (16%), Mads Søgaard (14%), Zack Ostapchuk (10%), Tyler Kleven (8%)
With the NHL Entry Draft complete and free agency now in full effect, we can officially make peace with the 2022-23 season and brace ourselves for whatever awaits in the coming months; consider this me closing the goddamn book on our prospect coverage for the past season. It's been a pleasure, truly.
The more I think about it and re-visit our awards pieces to date for this past year, the better I feel about the farm system this team has in place. We had two or three goaltenders put together good campaigns. We have a couple new defenders in Tyler Kleven and Maxence Guenette vying for title of best up-and-coming blueliner. We saw Jorian Donovan unexpectedly emerge to steal Tomas Hamara's thunder. Meanwhile, Angus Crookshank, Egor Sokolov, and Roby Järventie all scored some goals in Belleville. And I haven't even gotten to the player we came here to talk about today. So let's wrap it up and celebrate all things Ridly Greig, your most valuable Ottawa Senators prospect for 2022-23 as voted by you, the readers of Silver Seven.
Greig actually scored fewer AHL goals than any of Crookshank, Sokolov, or Järventie, but the Ridler got a lengthy audition in the NHL and I think that, coupled with his established reputation among Sens fans, set him apart. Like my other entries in this series, I'll try not to reiterate too much from previous Greig write-ups because you should already know most of the story. I'll try to stick to what set Greig apart from his peers this past season, but just in the spirit of thoroughness: the Sens only have a couple of other former first-rounders left at the prospect level (Tyler Boucher and maybe (?) Lassi Thomson depending on context of prospect-hood at this point) so Greig gets a bit of a head start there. He has the combination of skill and toughness that fans in this realm have come to expect and he absolutely terrorized at the junior level. Greig also could address an immediate need in Ottawa, bolstering the second or third line depending how Ottawa's forward corps shakes down in the next couple of months. We love him.
Let's start with Greig's season in the AHL because it makes up the bulk of his case. It bears mentioning here that while Grieg did miss significant time with injury again this year, he still suited up for 59 professional games across two leagues so we got a pretty healthy dose of the rookie. In 39 games with Belleville, Greig had 15 goals, 14 assists, and 74 shots. Those numbers all seem pretty decent on their own but get more impressive when taken into context. Among Belleville rookies, Greig finished second in scoring to Crookshank (71 games, 26 goals, 21 assists) who we should note has three years on Grieg. Going by pace, Greig could have matched Crookshank's goal total and surpassed him in assists over a full season. Greig might not have matched Sokolov's final line (70 games, 21 goals , 38assists) over a full season but like Crookshank, Sokolov also has a couple of years on Greig. It has been very well established at this point that scoring well in the AHL at a young age is a decent-to-good predictor of NHL success.
I find the scoring race between Greig and Järventie the most fascinating because they have literally the exact same date of birth and the Senators selected them just five spots apart in the 2020 draft. They had eerily similar stat lines in Belleville this season with Järventie accumulating 16 goals, 14 assists, and 92 shots in 40 games. Keep in mind that Shaan selected Järventie for his Writer's Choice entry. Among U21 players in the AHL with at least ten games played, Järventie and Greig ranked ninth and tenth in points per game, respectively. Had either of them played 60+ games in the AHL last season then they could have conceivably challenged for the top-five among U21 goal-scorers. Now of course at this point we need to address that Greig's eventual call-up to the NHL set him apart from Järventie and rightfully so, as Greig played some really impressive hockey in Ottawa!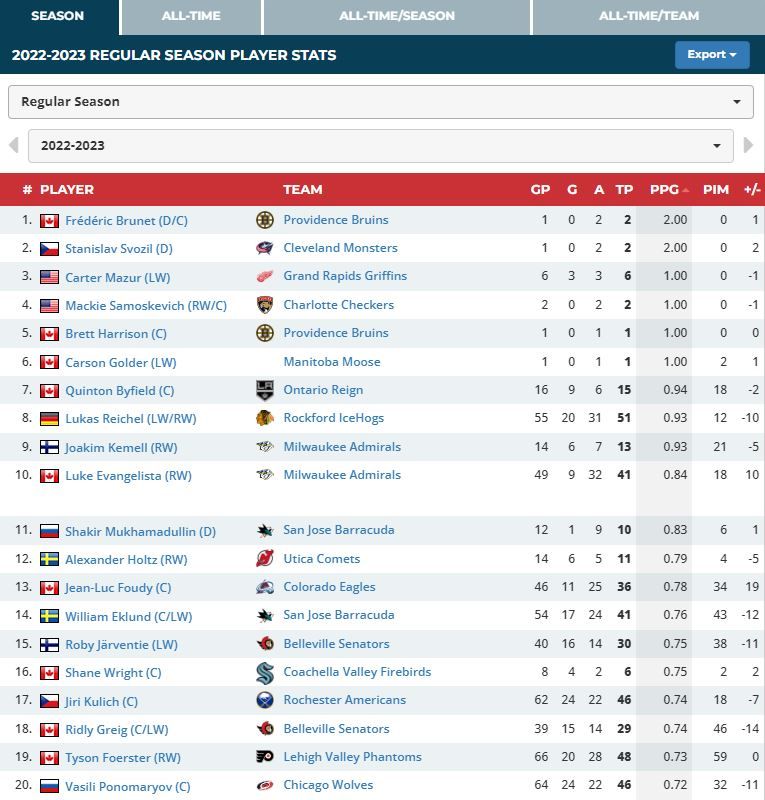 In the NHL, Greig played a not insignificant 20 games, scoring two goals, adding seven assists along the way. The numbers might not jump off the screen but small sample sizes will do that. When going by points per 60 (all situations) among qualified NHL rookies, Greig's rate of 2.09 puts him in the company of Dylan Guenther, Kent Johnson, and Mason McTavish (younger players albeit ones who went at the top of the first round in 2021). Averaging just under 13 minutes per game, and shooting at 6.67% in all situations, you can somewhat contextualize Greig's results. As a rookie, Greig naturally got pretty sheltered minutes from DJ Smith but it bears mentioning that Smith consistently offered the same zone starts to all of his regular top-six forwards so Greig didn't have it any easier than his usual line-mates in Claude Giroux and Alex DeBrincat. I also want to note here that Grieg did not, as I may have guessed, ride on the coattails of his talented line-mates. If anything, Greig may have brought out the better of his peers.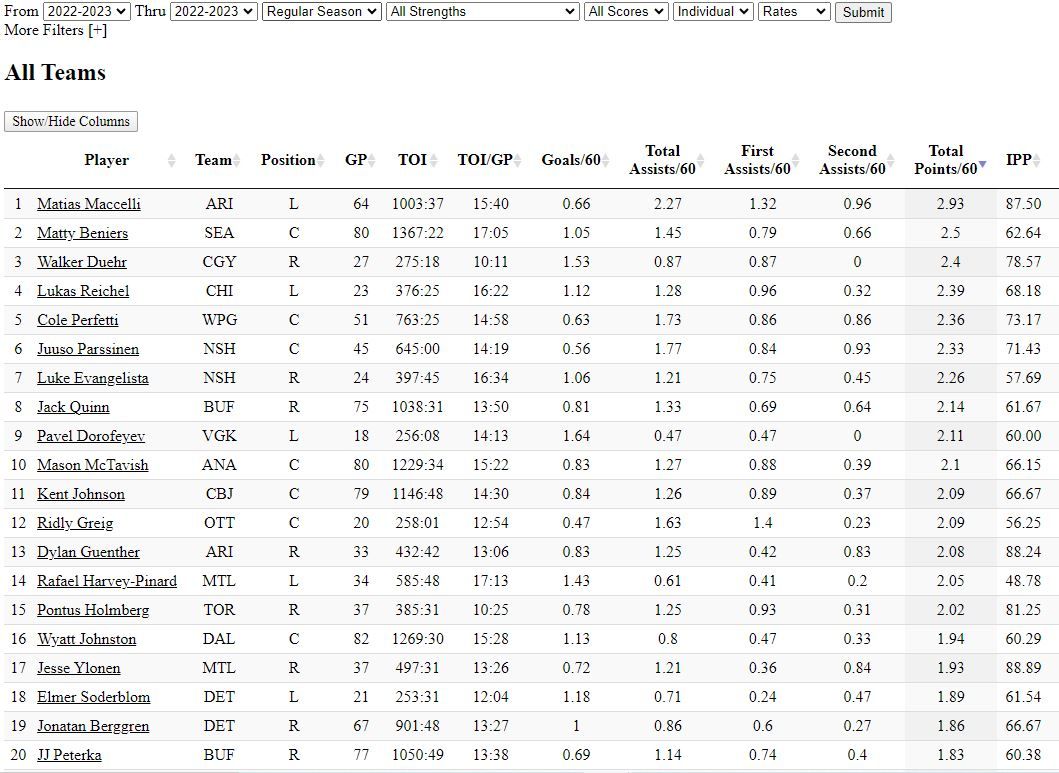 As a rookie, Greig had a very respectable five-on-five corsi-for percentage of 53.79 which put him in the top ten among qualifiers, and his expected goals percentage at five-on-five of 59.03 nearly led the league among rookies. The Sens also enjoyed good PDO results with Greig on the ice, shooting over 9% and getting a save percentage over 91 (you want to aim for a PDO mark over 1.00 but also it makes for a whole chicken-and-egg debate so I'll just leave it at that).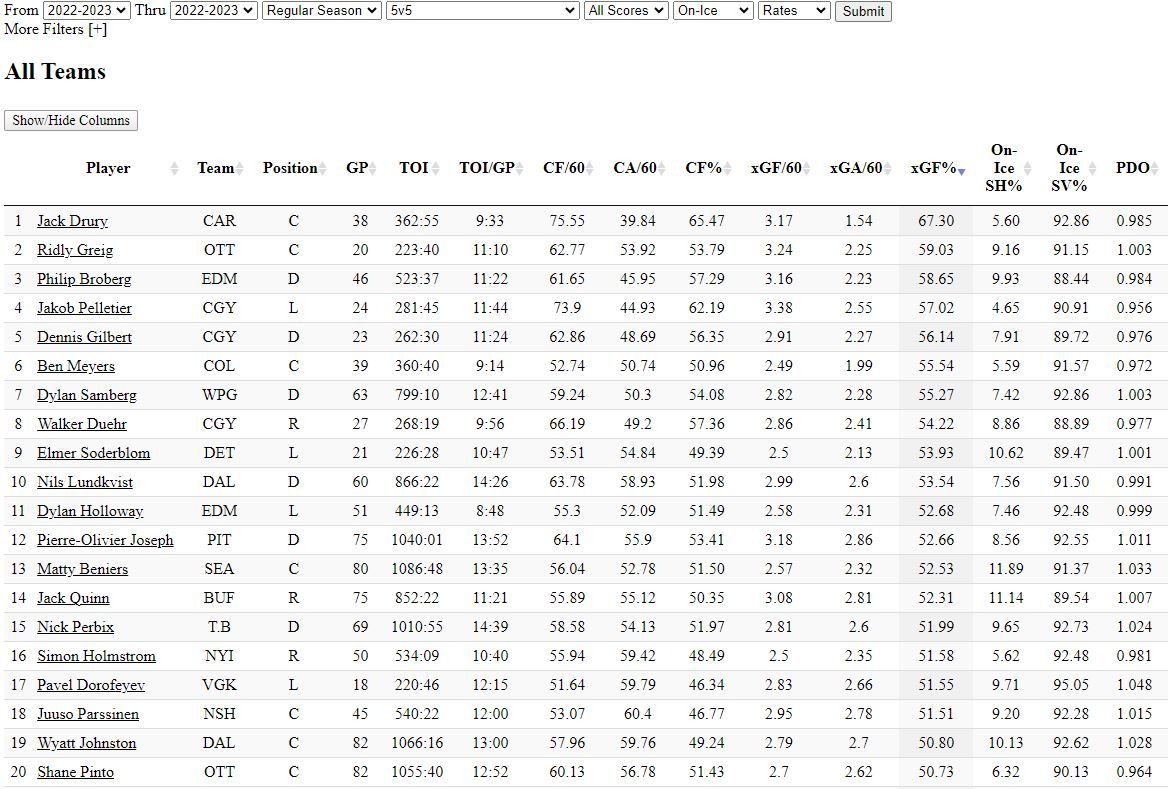 Greig also lived up to his old reputation averaging more than one minor penalty per 60. We got a very small sample of Greig on special teams and he looked especially good on the penalty kill. In terms of milestones, Greig got his first NHL point (assisting on a Giroux goal) in his first NHL game:

Greig scored his first NHL goal in pretty much exactly the way you expect from the Sens (he scored a similar looking goal in his last game of the season but the score looked the opposite):
Anyway, I shouldn't have to give any further explanation as to why you voted Greig as the Senators' most valuable prospect. The Sens have a lot of good players in the system but Greig could almost certainly improve Ottawa's offence as soon as this fall. He'll have the trust of his coaches to play in all phases of the game. He can play at centre or on the wing as needed and probably thrive in either role given the quality of his line-mates in Ottawa. He has a nose for the net and an edge to his game with just enough skill to fill the void left by Brady Tkachuk when the captain finds himself between shifts or in the box. Greig endeared himself to the Sens' fanbase pretty much immediately on draft night and never looked back. He kicks ass.
Not everyone can afford to pay for sports coverage right now, and that is why we will keep as much of the site's content free for as long as we can.
But if you are able to, please consider subscribing to help keep our articles free (and get a few extra perks).
Erik Condra
Ability to comment and participate in our community
Twice monthly newsletter available only to subscribers
Ad-free reading
Our undying love and appreciation
Brady Tkachuk
Everything from the Erik Condra tier
10% discount on all merch
Access to any future paywalled content
A personal thank-you from the Silver Seven staff
Daniel Alfredsson
Everything from the Brady Tkachuk tier
Inner peace knowing you are supporting quality, independent coverage of your favourite sports team