Yeah, You Can Boo Alex DeBrincat If You Want To -- I Think?
Looking at the nuances of booing a player, I think you're perfectly allowed to jeer DeBrincat in Ottawa.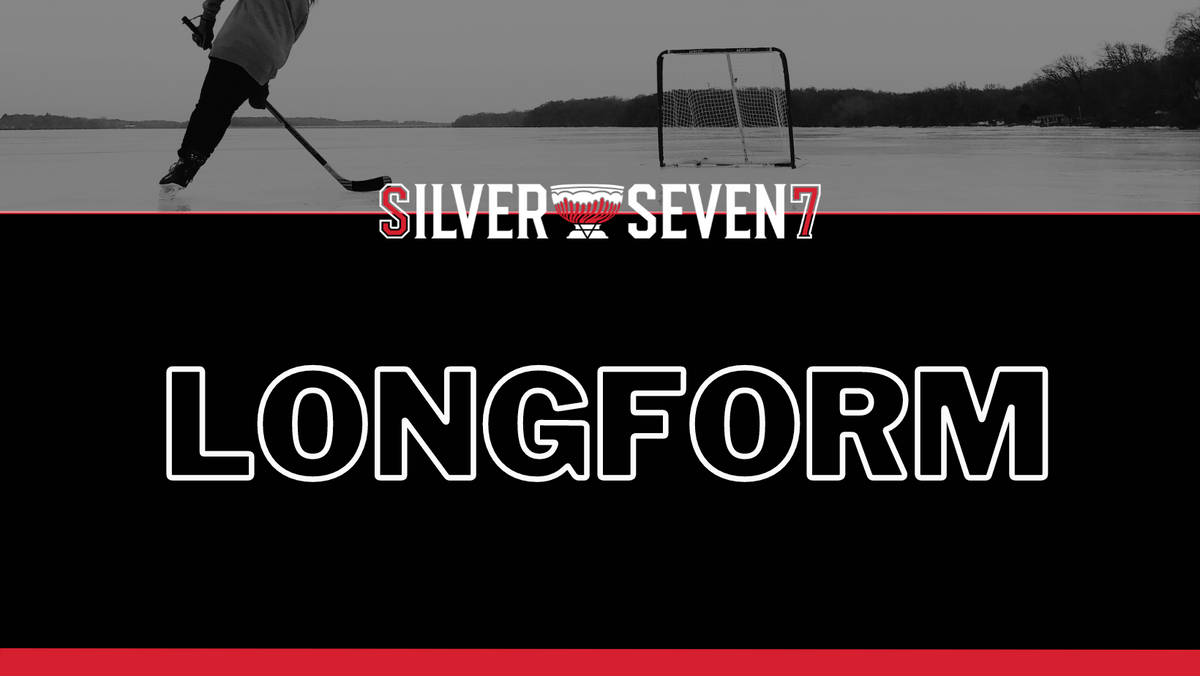 Sports fandom is a funny thing. At the surface level, grown adults basing their moods on the ability of other grown adults to play a game is borderline non-sensical. If sports weren't so widely beloved, I would think there was something wrong with me for caring so deeply about how many times the guys wearing my preferred design of shirt can put a piece of rubber between some metal pipes. The truth is, though, that there's something that speaks to an enormous number of people about watching their team play. People cheer loudly for their heroes, and try to throw off the other team. A large part of the experience is to express your feelings to the players, positive and negative. There are some unwritten rules of fan cheering that seem to apply across sports. For example, you don't cheer when an opposing player gets injured. That's considered classless, even if you helps your team. Some would argue it's different when a notoriously cheap player gets hurt, but most would say, yeah, that's never cool, cheering for someone to get seriously hurt is bad vibes all around.
One area in which this debate about fan involvement becomes more interesting in the context of booing. It's normal to try to get in the head of your opponents, whether it's a basketball player's free throws or a soccer player about to take a penalty. At the same time you can find complaints about the legitimacy of booing ranging from tennis to cricket to darts. So, what are the rules of booing, at least in team sports? It seems like it falls into two categories: players who've betrayed your team, and loathsome and/or elite players on the other team.
When it comes to booing traitors, perhaps there is no better example than LeBron James returning to Cleveland after The Decision. Sure, all that animosity ended up being undone when James came back and carried the Cavaliers to a championship, but it was pure entertainment watching the fans mercilessly jeer him in his first time back in town with Miami. Sens fans have had a couple great examples of their own: the infamous Dany Heatley saga was messy, ugly, and bitter, and fans were justified in booing him in his return. Alexei Yashin, in refusing to honour his contract and trying to sit his way out of it, also largely deserved the booing he received. It's not always so cut-and-dry though. Some would argue Daniel Alfredsson deserved to be booed for ditching to Detroit for only one year and less money, but knowing what we know now about how the team was run behind the scenes, many would say it wouldn't have been fair to him. I'd argue that booing Zdeno Chara was even less justified, given the team decided their priority was Wade Redden, and Chara was offered a better deal from the Bruins in free agency. That didn't stop some fans from booing him, but that one fell into the booing-grey-zone for sure.
On the flip side, we see players getting booed just because of what they've done for other teams. That's how Sidney Crosby gets booed—especially if he seems to be getting favourable calls. Sens fans have had some very justifiable options to boo here too, including Matt Cooke slicing Erik Karlsson's Achilles (forensic investigation still pending), P.K. Subban trying to remove Mark Stone's wrist, Chris Pronger taking out his Neanderthalness on Dean McAmmond, or Steve Downie taking a pre-season run at Dean McAmmond (side note: poor Dean McAmmond, who might have the biggest discrepancy between minutes-per-game and deliberate injury attempts received in NHL history).
Now, these are the broad categories of players who get booed, but is booing ever actually justified? Do fans have a right to express disdain for players? There's no simple answer to this. On the one hand, athletes are employees doing their jobs. It's odd to show up to watch someone work and decry them for doing their job (not that dirty hits are part of a player's job, but that's another topic). On the other hand, fans pay money to be there, to buy apparel, to attend fan events. They pay these players' salaries, and part of that comes with the understanding that they will cheer and jeer when they show up. Obviously, pouring a beer on a player or shining a laser pointer in their eyes is too much, but booing is probably something a fan's paid for the right to do, at least in a more boisterous environment like hockey. Fans really identify with their teams. They feel a sense of belonging, and when an outsider threatens that, they feel the need to tell them off and defend their own. It's probably even worse when a player on the inside decides to wreck the vibes for their own selfish reasons. We as fans feel wounded and feel the need to let the player know that their actions won't get unpunished.
I started thinking about this because, in particular, Ian Mendes argued there doesn't need to be a bad guy in the Alex DeBrincat debacle (DeBracle?). But, is that true? Yes, DeBrincat did what he was contractually permitted to do. He didn't request a trade; he just refused to sign a long-term deal with a team he hadn't planned to join in the first place. All of that was doing what he was allowed to do. That being said, there isn't a great reason he wanted out, other than not liking Ottawa. The extension he signed in Detroit was half the length and (maybe) less money that it was reported the Sens offered him. If he was worried about being an American in Canada, he was on a team with Brady Tkachuk, Josh Norris, Shane Pinto, and Jake Sanderson. It couldn't be about his deployment, as he got the most minutes of any forward on this team not named Tim Stützle, and more powerplay time than anyone not named Brady Tkachuk (stats via Natural Stat Trick). Most folks also wouldn't argue that the Red Wings are ahead of the Sens in their rebuild. So, when it wasn't about money, camaraderie, opportunity, or Cup chances, it really looks like it was just that he spent a year in Ottawa and decided he didn't like it. He made $9M in one year as a Senator and pulled a "so long, and thanks for all the fish". Some players feel loyalty when teams give up high picks to get them: Bo Horvat signed a max-length contract a week after the Islanders acquired him; Timo Meier signed a max-length contract a few weeks ago, rewarding the Devils for taking a chance on him at the deadline. DeBrincat earned the right to be selfish, but in his selfishness, he told fans that he disliked their city and team so much, he was willing to take less money for fewer years on a worse team that gave up less to get him because it's where he saw his career ending up. And when I put it like that, I think there's a justifiable reason for fans to boo him.
Will he get booed next season? Almost certainly. The DeBracle turned into a mess, and the Sens play the Red Wings four times next season—including two games at the Canadian Tire Centre in the first two months of the season. Should he be booed? It probably comes down to how you feel about fans booing in general. He's not on the Heatley level, but he's certainly done a lot more to hurt Sens fans than Chara ever did. The only thing I'd add is that, generally, creative cheers are more exciting that yet another variation on what you get in any arena. After last year's meowing, what if instead the arena barked like dogs when he got the puck? That would be memorable, no question. Totally bizarre, but memorable.
At Silver Seven, we try not to do clickbait or encourage continual negativity, and we definitely don't tell people the "right way to be a fan", so I'm not going to tell you that you should boo him. But, if you decide to, after this brief survey of booing, I'd say it's justifiable, I think. As much as any of the ridiculous superstitious illogical things we do as fans are justifiable.
Not everyone can afford to pay for sports coverage right now, and that is why we will keep as much of the site's content free for as long as we can.
But if you are able to, please consider subscribing to help keep our articles free (and get a few extra perks).
Erik Condra
Ability to comment and participate in our community
Twice monthly newsletter available only to subscribers
Ad-free reading
Our undying love and appreciation
Brady Tkachuk
Everything from the Erik Condra tier
10% discount on all merch
Access to any future paywalled content
A personal thank-you from the Silver Seven staff
Daniel Alfredsson
Everything from the Brady Tkachuk tier
Inner peace knowing you are supporting quality, independent coverage of your favourite sports team