Who is Nikolas Matinpalo?
A deeper look at the newest member of the Sens organization, Nikolas Matinpalo.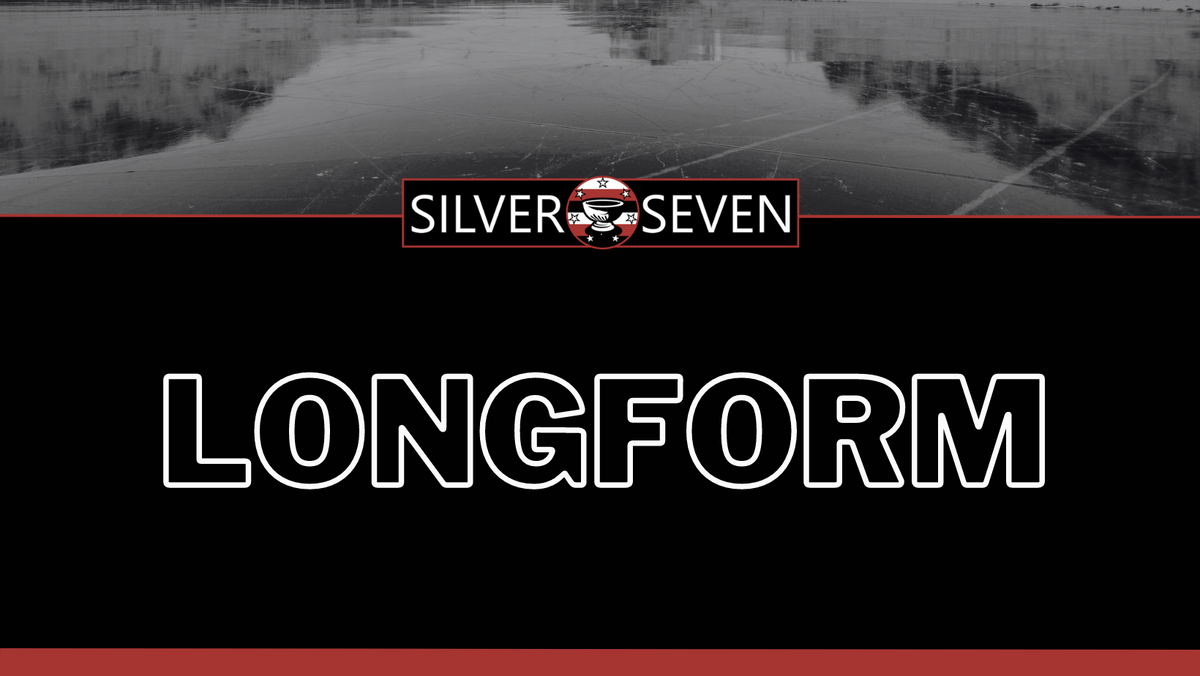 In the young offseason, the Ottawa Senators have been busy scouting and bringing in free agents from the European candidate pool. First, it was Jiří Smejkal, the 26 year old winger from Czechia. For Sens fans, Smejkal was a player that was relatively easy to dig into. He has an abundance of news hits out of the Swedish Hockey League and his head coach Martin Filander made an appearance on The Senstennial Podcast, giving fans and media alike an in depth look at who the player is. He was also listed by The Hockey News as one of the top European free agent options NHL clubs were investigating.
About a week later, Senators GM Pierre Dorion made another splash. Sens fans across the internet immediately started researching. After all, who was this mysterious Finnish defender? He's far from a household name in North America and, at first glance, nothing about the player's performance in Liiga over multiple seasons jumps off the page.
The problem we all encountered was that while Matinpalo is definitely more of a real hockey player than Gulk, there was next to no information on the young Finn anywhere to be found.
So, who is Nikolas Matinpalo?
Let's start with the little information we can easily gather.
The 24 year old Finn has spent the better part of five seasons in Finland's top league, Liiga. What's important to note about this is that, as a 24 year old, to be wrapping up his fifth season in Liiga means he's been playing professionally since he was 18. While that professional experience is in a different league, having htat much experience at a young age can only be a good thing for his chances of a smooth transition to North America.
Next, his stature. He's a big bodied defender, measuring at 6'3" and clearing 200 lbs. For most NHL teams, they love the ability to put big defenders on the bottom pair to play those shut down minutes. We know Matinpalo is big, but we don't yet have a grasp on whether or not he plays big.
Recently, he took part in the World Hockey Championships as a member of Team Finland, where he posted three points in eight games. On the back end, Matinpalo averaged just over 11 minutes per game, which ranked 7th for blueliners representing Finland. In the tournament, Matinpalo's name did come up for an interesting reason. The World Hockey Championships presented some fun stats, including measuring the hardest shot in the entire tournament. The winner? You guessed it, Matinpalo, with a whopping 164.6 km/hr bullet.
After this high level information, there isn't a whole lot we know about the player. In fact, the only article I could find that references anything about him outside of his stats seems to state that there was an ongoing joke in the Team Finland locker room this past tournament that nobody, not even his teammates, knew much about him.
So, I took the time to jump into as much information as I could find to give you an idea of what Matinpalo can bring to the table and where he might slot in the organizational depth chart.
Scouting Reports
There are none. Seriously. If you find one, please share in the comments because I was unable to identify a source where I could pull written information about Matinpalo, reviews from scouts, or anything of the matter. Even a consistent and reliable publication like Dobber Prospects is completely barren, outside of the news that he was signed by the Sens.
Nobody in the public scouting community appears to know anything about Nikolas Matinpalo.
What a fun mystery!
The 2022-23 Season
Digging into the numbers, I think it's most important to specifically highlight this past year. After all, I doubt that Pierre Dorion made the decision to sign Matinpalo purely based on a few viewings at the World Championships. It's likely that the scouting group has had their eye on him at least for this season, and something must have happened this season to make the team transition from intrigue to contract offer, right?
Right.
Let's roll back the clock to the season before last. Prior to the 2021-22 season, Matinpalo had spent time bouncing between Liiga and Mestis, Finland's second tier league. While the number of games he played in Mestis twindled as time went on, it wasn't until 2021-22 that he became a full-time professional at the highest level, eclipsing 50 games played in both campaigns. From an offensive production standpoint, nothing has really changed for Matinpalo over the years until he doubled his point production from 8 to 16 points this past season. He also contributed four assists in just eight playoff games to end 2022-23.
Another interesting development over the past year is Matinpalo's rise from depth defender to top pairing partner. From 2018-19 until 2021-22, Matinpalo primarily played in the bottom half of the blueline, registering around 14 minutes of ice time per game, often ranking somewhere between 6th to 8th in ice time on his team. In 2022-23, Matinpalo was clearly promoted to the top pairing. He ranked second on the Aces with 18:25 in ice time, behind his defense partner and 2013 third round pick Ian McCoshen.
Finally, with great responsibility came great power. Even though Matinpalo's ice time and quality of competition increased, he also saw a clear rise in possession metrics. In his first four seasons in Liiga, he registered a 48.28 CF%, only finding himself on the positive side of this metric in his rookie year when he was likely quite sheltered in minutes. This past season he saw these numbers change and he put up a 51.9 CF%, which put him in the top 50 in this category league wide and first on his own team.
Overall, it's clear that Matinpalo took a big step in the right direction in 2022-23. His ice time went up, his possession metrics improved, and he was relied upon in all situations for the Aces. At just 24 years of age, I see why the Sens would be interested in getting him into the organization right now. If there's another gear or two left for him to get to, he could end up being a contributor at the highest level.
Comparables
So, here's the thing. After combing through data and trying to compile what I could, the comparables list is, let's say, almost non-existent. There are not nearly enough players who check all the boxes that we can look at and say with confidence that there's a comparable player here. It's pretty rare for a defender to come out of Liiga at 24 years of age with little to no North American exposure. When you think of the big names in European blueliners, they're all drafted and then developed either in North America or with the watchful eye of their NHL club while they stay in Liiga to hone their craft.
I had considered including SHL or KHL comparables, but I didn't want to oversell the idea of a player like this coming over because there are more success stories out of those leagues (hi Artem Zub) than out of Liiga. So, what I did was my absolute best to find similar stories of Liiga based players who went undrafted and eventually signed in North America. The examples are few and also pretty unimpressive. This doesn't mean there's no chance for Matinpalo, but it should temper some expectations as to what the latest addition to the organization can do.
Mikko Lehtonen, Toronto Maple Leafs
The first name that came to mind was Mikko Lehtonen. The undersized Finnish defender came to North America after starting his career in Liiga before spending some time in the SHL and KHL. While he was slightly older than Matinpalo, the timelines roughly match up.
The two big differences between Lehtonen and Matinpalo are size and game style. Lehtonen is closer in stature to an Erik Brännström than the average NHL defender. He also regularly put up stronger offensive numbers in Europe, including a 49 point season in the KHL before joining the Maple Leafs in 2020-21. He was close to Matinpalo's age the last time he played in Liiga, where his possession metrics were quite strong, with a 53.3 CF%.
Lehtonen lasted one season and a total of 26 games in the NHL before returning to SKA St. Petersburg of the KHL.
Otto Leskinen, Montreal Canadiens
Otto Leskinen is likely a name you aren't familiar with, unless you fancy yourself a Montreal Canadiens niche prospects expert in which case I must ask, are you ok?
In 2019-20, the Habs brought Leskinen into the fold after multiple seasons in Liiga with KalPa. He compiled a total of 178 games in Finland before making his NHL debut at 23 years of age. Leskinen is a smaller defender, like Lehtonen, who's bread and butter is in the offensive end. The campaign that got him on the NHL radar saw him compile 31 points in 57 games, with a 50.9 CF% to go along with it.
Leskinen played six NHL games and 109 AHL games in the Habs organization before returning to Europe to continue his professional career.
Peetro Seppälä, Seattle Kraken
Peetro Seppälä is one of the more recent examples of an undrafted defender making the jump from Liiga to North America, as the 22 year old was signed just this past year to an entry level deal with the NHL's newest franchise. While he didn't crack the Kraken lineup, he played an entire season with Coachella Valley that saw him accumulate 70 games and put up 12 points, with 0.11 primary points per game in there. From what I can tell, Seppälä had a strong North American debut and there's some potential there. Seppälä coming over so young may open up the opportunity to buck the trend of undrafted Liiga players heading back home shortly after their arrival.
What to Expect
The safest thing to expect would be next to nothing. I know, that's not what you wanted to hear.
This isn't a knock on the player, I don't have nearly enough information to say there's no hope for Matinpalo. It's just so rare for a player in this particular situation to succeed. Only the truest of late bloomers would find themselves, at 24 years of age, coming to North America for the first time, and turning into a bonafide NHLer.
The list of players where this has happened is far greater out of leagues like the KHL and SHL, but even still they aren't that common. You can really only count on two, maybe three, hands how many stars aren't on the radars of NHL scouts when they are draft eligible.
As Sens fans, I'm sure most of us saw this signing and our minds first went to Artem Zub. Rightfully so! He's an example right in front of our faces of someone who came over, undrafted, and has made a clear impact at the NHL level. Based on my research, though, Zub is the exception, not the rule.
There's much left to learn about Matinpalo. There's a chance he comes over and impresses. There's a much greater chance that he's back in Liiga three seasons from now playing as a top pairing defender and battling for a championship for whichever pro team in Finland brings him back.
For Ottawa, this is the definition of a low risk signing. With an entry level contract, Matinpalo can easily be shuffled back and forth between Ottawa and Belleville. He can either provide depth relief for the Sens or experienced leadership for the BSens. He can also be a potential mentor for fellow right shot Finn Lassi Thomson, although he may also now be one of the players standing directly between Thomson and a roster spot.
With DJ Smith's evident preference for blueliners playing the strong side, I'd expect Matinpalo will get plenty of ice time in training camp and preseason to give the Head Coach as good of an idea as possible as to whether or not Matinpalo can be a mainstay on the right side of Ottawa's bottom pair.
No matter what, Sens fans will be crossing our fingers that the Sens found another diamond in the rough while setting our realistic expectations on what Matinpalo is likely to be for Ottawa; improved organizational depth on the right side of the blueline and nothing more.
Not everyone can afford to pay for sports coverage right now, and that is why we will keep as much of the site's content free for as long as we can.
But if you are able to, please consider subscribing to help keep our articles free (and get a few extra perks).
Erik Condra
Ability to comment and participate in our community
Twice monthly newsletter available only to subscribers
Ad-free reading
Our undying love and appreciation
Brady Tkachuk
Everything from the Erik Condra tier
10% discount on all merch
Access to any future paywalled content
A personal thank-you from the Silver Seven staff
Daniel Alfredsson
Everything from the Brady Tkachuk tier
Inner peace knowing you are supporting quality, independent coverage of your favourite sports team