What do the Ottawa Senators need in an ownership group?
With the deadline to submit bids having just passed, I thought I'd take a look at what we should be hoping for in the next Sens ownership group.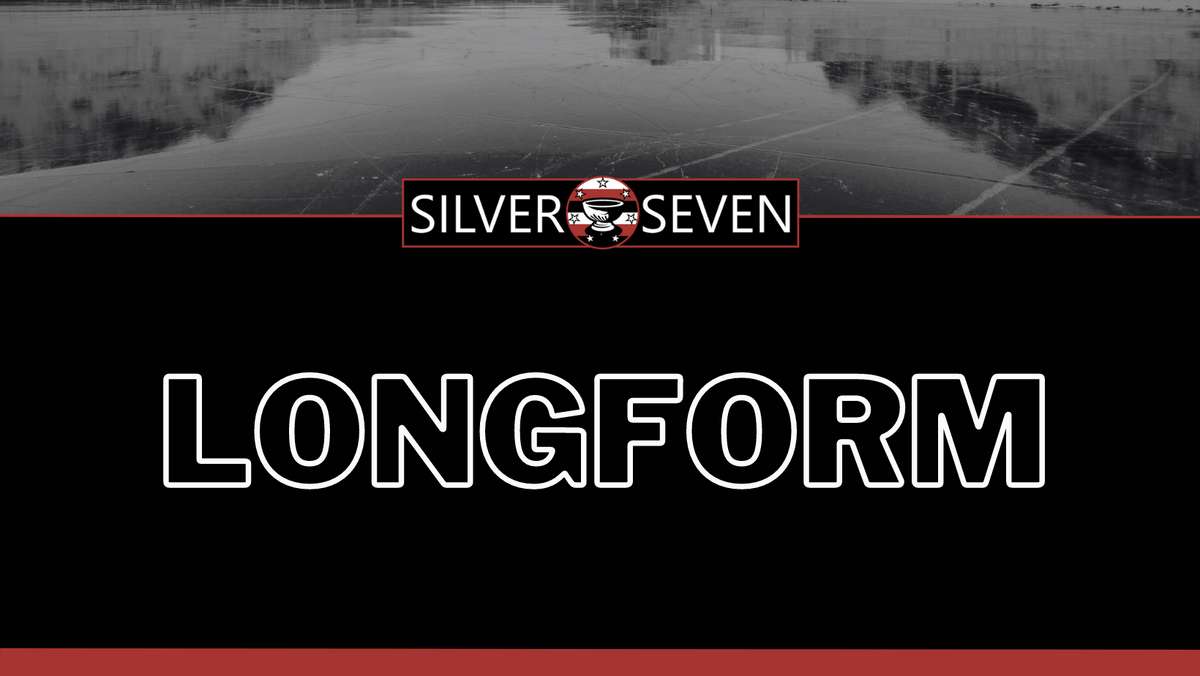 A lot of sports fans will tell you that the best sports team owner is one you don't know anything about. They sign the cheques, they hire the right people to make the important decisions, and then they disappear to do mysterious billionaire things.
When Anna and Olivia Melnyk officially announced last fall that the team was up for sale, many Sens fans dreamed of such an outcome. After decades of watching the team operate under an owner who didn't let us forget who owned the team, we dreamed of some faceless corporation that couldn't name three players on the team. Things changed shortly afterward, when several Hollywood celebrities expressed interest in purchasing the Senators, and the fanbase - along with the NHL - began to dream a little bigger. Could a famous owner be… a good thing after all?
With the deadline to submit bids having just passed, I thought I'd take a look at what we should be hoping for in the next Sens ownership group.
"Owners," plural

As Sens fans, we know too well what can happen when one person has free rein to do whatever they want with the team. Eugene Melnyk loved this team and I truly believe that he wanted the best for it, but he wasn't qualified to run a hockey team, and that combination did not work well for the franchise.
I don't want another situation where one person who doesn't know hockey has the ability to veto any decision about the team. Having multiple people involved reduces the likelihood of that happening. Some might argue that having too many people involved in ownership could slow down big decisions, and to that I say: good. I do not want the ownership group of my hockey team to have the power to make big decisions quickly. I want them to sign cheques and hire other people to make all the actual hockey decisions.
Maybe some celebrities
Obviously the number one priority when choosing new ownership for the team should always be finding someone (or a group) that can give us a successful hockey team. Again, we need someone with deep pockets and a hands-off approach.
However, as I alluded to in the intro to this piece, following the bidding process has made a lot of us wonder if we should aim higher. The owners of sports teams can also serve as the public faces of those teams, and the NHL - to say nothing of the Senators themselves - could benefit from the increased publicity that a celebrity endorsement could bring. Just look at what Ryan Reynolds did for Wrexham.
I understand that having a celebrity attached to the team could get very annoying very quickly, but realistically, I think this is exactly what Ottawa needs. The Sens are never going to stand out by being professional and appealing to traditional hockey markets, because Toronto and Montreal already have a stranglehold on those markets. What works for the Sens is being weird and thinking outside the box. They're the young upstarts trying to shake things up and create problems for other teams. Being the only team owned by a Hollywood celebrity could help with that.
New perspectives
On the topic of new owners being good for marketing, I love that the Sparks group has been talking about using the opportunity to get Black kids into hockey. That could be amazing for the city of Ottawa, and for the NHL, which desperately needs help growing the game outside of traditional hockey markets.
Hockey culture is notoriously hostile to minorities and to newcomers to the sport. It would be so cool to see the Sens bring in new people who can help change that.
Involvement of local Indigenous groups
Multiple Indigenous groups have land claims on Lebreton Flats, the area that has long been rumoured to be the next home of the Ottawa Senators. The downtown arena is a major factor in this sale, and I would hate to see those local Indigenous groups excluded from the process. Based on an article Ian Mendes wrote for The Athletic recently, it sounds like there's a lot of interest on the part of some of those groups in getting involved with the Sens. I think it would be great on many levels - giving the ownership group ties to the local community to ensuring that the rightful owners of the land can benefit from the way it's used.
It's been disappointing to see how few of the bidders have consulted with local Indigenous groups - the Remington group consulted with Kitigan Zibi Anishinabeg before pulling out of the bidding, and the Neko Sparks group has only made vague claims about working with "the First Nations of Canada" but at least seems interested in reaching out. I hope that whoever ends up winning makes a meaningful effort to include local Indigenous groups in the process.
---
Ultimately, I still think that what the Sens need more than anything else is a group with deep pockets that won't have much control over the actual team. Still, Sens fans shouldn't be too quick to dismiss any potential owner that they see as too big a personality. Remember that the big problem with Melnyk wasn't that he was too flashy and egotistical. The main problem was that Melnyk was one man with far too much control over a team he was too proud to admit he didn't know how to run.