Times the Ottawa Senators Changed the NHL
At times, they're trendsetters. At other times, they're a force that must be stopped.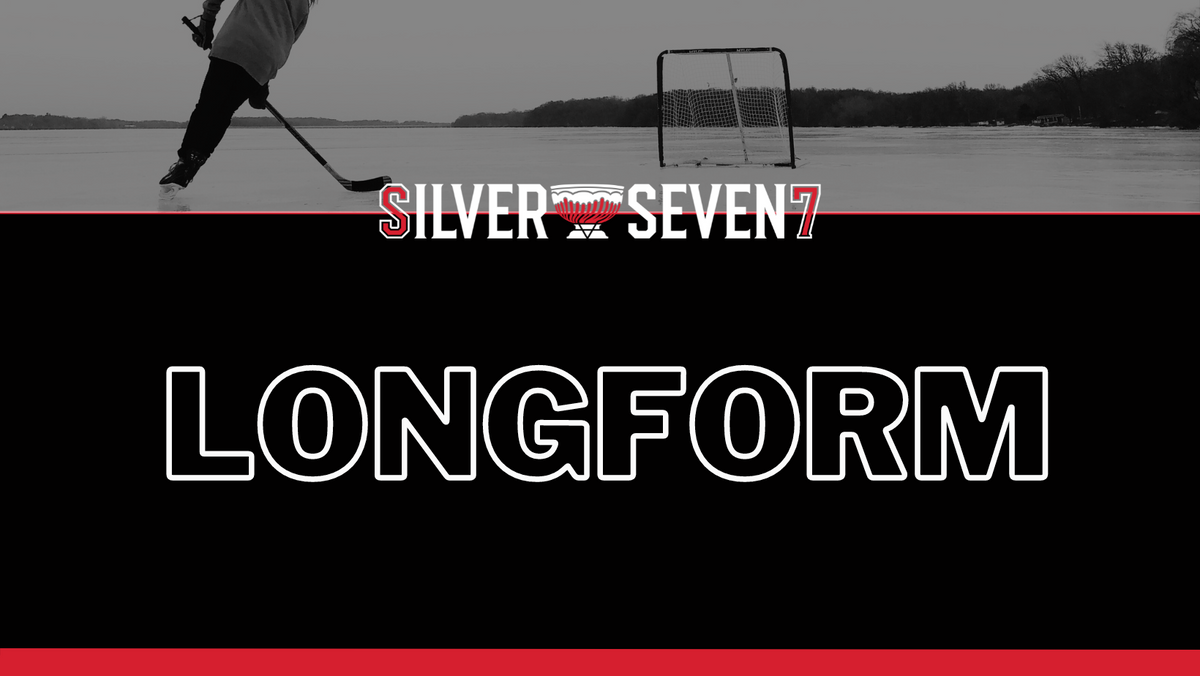 Over the years, the Ottawa Senators, for better or for worse, have brought forward several innovations that have had an impact on the National Hockey League, either forcing their hand in stopping them in their tracks, or setting a new precedent for other teams to follow. Here are a couple of notable ones.
Three-team deals have existed for years, a traumatic example being the Matt Duchene-Kyle Turris deal between the Senators, Colorado Avalanche, and Nashville Predators, in which all three teams receive some form of significant tangible value for the present or future.
Recently, however, we've seen something a bit different - standard hockey trades between two teams that bring in a third team to retain salary. At the trade deadline, fitting players under the cap can be incredibly difficult, considering a team can only retain up to 50% of a player's salary. But what if two teams retained salary? The idea is, that a player is moved from Team A to Team B, and Team B throws over a draft pick to Team C to absorb some of that player's salary.
This trend began because of, ironically, a bad team that didn't want to retain any salary, Eugene Melnyk's Ottawa Senators. The story goes like this. Ottawa is shopping Derick Brassard, and the two interested teams are the Pittsburgh Penguins and Winnipeg Jets. Pittsburgh has a more lucrative offer, but they can't fit Brassard under their salary cap without salary retention.
Enter the Vegas Golden Knights, who made one of their trademark shrewd 2017-18 moves. Vegas had tons of cap space, so they entered the negotiations, ultimately taking on 40 percent of Brassard's salary for two seasons, as well as sending a 4th-round pick to Pittsburgh in order to receive forward Ryan Reaves. This move paid off for the Knights two-fold, in that Brassard doesn't go to the Jets, the team that ultimately lost in the WCF to Vegas that year. And the player who scored the GWG in the deciding game? Ryan Reaves. Holy smokes.
Let's move on to an example in which the Sens come across less as whiny cheapskates and more as galaxy-brained students of the game. Let's talk about the *winces* 2017 Eastern Conference Final. Before you read any further, take comfort in that there will be no mention of what took place after Game Six.
Kyle Turris was always up for providing a clutch moment in the playoffs –  you could choose any of his three playoff overtime-winning goals as his most iconic moment as a Senator.
But his overall body of work in 2017 tends to go unnoticed. 10 points in 19 games don't jump off of the page, but when you consider Ottawa's strategy was to turtle whenever Erik Karlsson was on the bench, it looks a bit better.
And when you're matching up against the likes of Patrice Bergeron and Sidney Crosby, a 54.3% success rate in the faceoff dot is absolutely massive. Turris was manhandling Crosby in particular, who posted a 60-77 record, a 43.8% success rate, at 5-on-5 faceoffs in the ECF, according to NaturalStatTrick, and Crosby also went on to struggle in the circle during the following series.
We can't have that, can we? Time to implement a rule change.
Sounds like satire? You'd be wrong! Recall the following preseason, where several players received minor penalties for faceoff violations. According to the newly implemented Rule 76.4 in the NHL rulebook, players taking faceoffs "shall take their position so that they will stand squarely facing their opponent's end of the...*falls asleep*
Long story short, certain tactics that were perfectly legal before, were no longer so. Tactics that were employed by Turris in the prior postseason.
I'm not upset whatsoever about this, but I will be advocating for Kyle Turris' induction into the Hockey Hall of Fame as a builder.
Of course, you can't talk about the Ottawa Senators breaking trends without discussing the brutal teardown of their star-studded core from that 2017 playoff run. Erik Karlsson, Matt Duchene, Mark Stone, Mike Hoffman, Derick Brassard, and anyone else making a good chunk of change were shipped off for futures.
In exchange, prospects, and picks that have materialized into Josh Norris, Erik Brännström, Mads Søgaard, and of course, Tim Stützle. The success of the rebuild is still up in the air, of course, but it'd be disingenuous to say the teardown didn't work out well. NHL GMs became a lot more careful with moving unprotected first-round picks after some of Pierre Dorion's best and worst moves.
If they're fortunate enough to win a Stanley Cup during their currently open window of contention, expect some teams that are currently in limbo – the Washington Capitals, Calgary Flames, and St. Louis Blues are decent examples – to follow in Ottawa's footsteps.
Not everyone can afford to pay for sports coverage right now, and that is why we will keep as much of the site's content free for as long as we can.
But if you are able to, please consider subscribing to help keep our articles free (and get a few extra perks).
Erik Condra
Ability to comment and participate in our community
Twice monthly newsletter available only to subscribers
Ad-free reading
Our undying love and appreciation
Brady Tkachuk
Everything from the Erik Condra tier
10% discount on all merch
Access to any future paywalled content
A personal thank-you from the Silver Seven staff
Daniel Alfredsson
Everything from the Brady Tkachuk tier
Inner peace knowing you are supporting quality, independent coverage of your favourite sports team