Thursday LNN: DJ Smith Speaks, Forsberg Back to Full Health, Peters Returns to Coaching, and More!
With August coming to a close, the NHL season feels closer than ever. We've got the latest news from the Ottawa Senators and around the hockey world.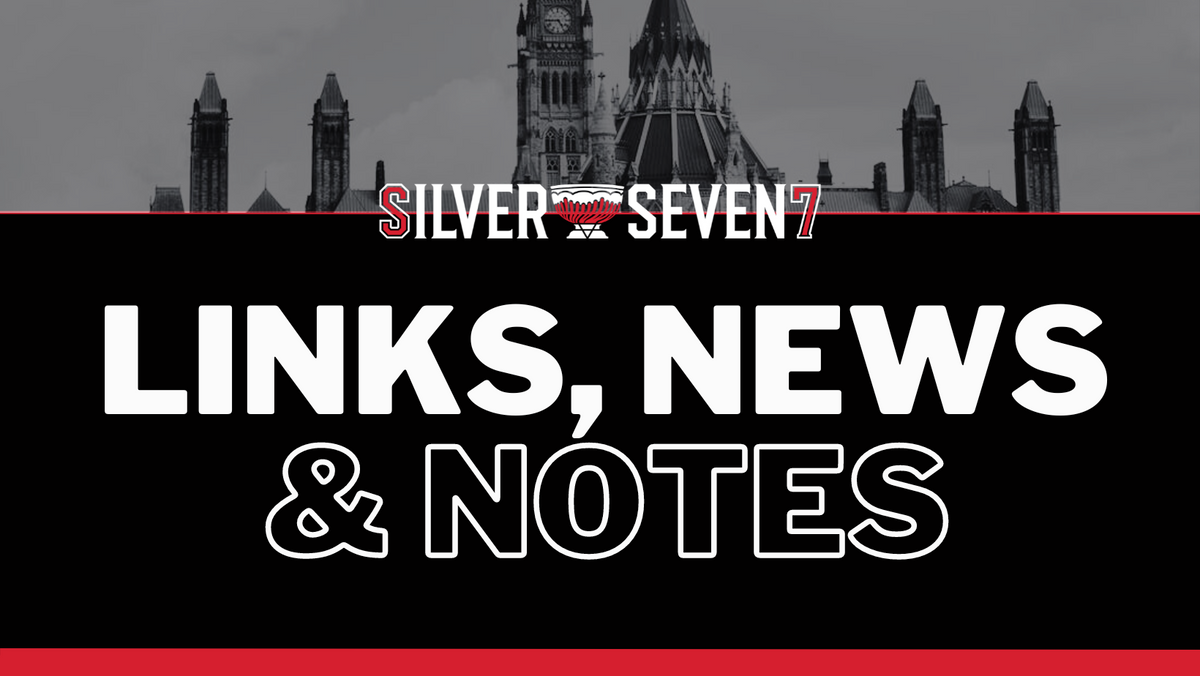 -Much ink, digital and otherwise, has been spilled on the subject of DJ Smith's job security this off-season. While a new front office regime appears to be taking shape, so far there's been no indication of a potential replacement for Smith. In speaking with Bruce Garrioch, Smith made it clear he knows it's winning time:
"Ultimately, it's about winning," Smith told Postmedia in an interview Wednesday. "We've just got to find ways to win. I've get to get Tarasenko at his best, (Claude) Giroux, (Drake) Batherson at their best and I've got to make sure everybody is important.
-A pet theory of some fans and analysts as to how the Sens might extract themselves from their current precarious cap position was that Anton Forsberg might start the year on the IR. Ian Mendes dispels the notion, and touches on a few other topics, in a nice feature about the goaltender for the Athletic.
-Bill Peters, who resigned from his position as head coach of the Calgary Flames in 2019 after Akim Aliu accused him of prior racist abuse while the two were with the Rockford IceHogs of the AHL, has been hired as the head coach of WHL's Lethbridge Hurricanes. From the TSN article:
Aliu spoke to TSN on Wednesday, calling Peters' hiring by the WHL's Hurricanes troublesome. It resulted in a "difficult day" for him, adding that the sport took several steps back with the announcement.
"Until the establishment…keeps people accountable, nothing's going to change," Aliu said.
Peters, who has completed an anti-racism program, has not apologized personally to Aliu for his actions and seemingly had not even tried to contact him prior to last week in the context of taking on this new job.
Second chances are an important part of the social contract; those second chances also need to be earned. Peters appears to have done some work to better himself, but he also never made an attempt to make amends with the injured party. Maybe Peters is a changed man, I cannot say, but it would seem to me that an honest attempt at repairing the damage with Aliu should have been a requirement of a return to coaching.
-Over at Sportsnet, Sonny Sachdeva tackles the subject of Peters' hiring and wonders if the WHL's actions are speaking louder than their words.
-Sheldon Keefe has signed a two-year contract extension with the Toronto Maple Leafs. I don't have much of a gauge of whether Keefe is a good coach or not, but I can say for sure that his players seem to like playing for him a lot more than they did Mike Babcock
-Over at ESPN, Greg Wyshynski has a look at some of this off-season's free agent signings that might end up getting moved at the trade deadline. Vladimir Tarasenko obviously comes up here, but the Sens' season will need to have been a total catastrophe for the team to be sellers at the deadline so I'm hoping that's a scenario we won't even have to think about.
-11-year veteran Carl Hagelin announced his retirement. The speedy winger spent all of last year on the LTIR and was never able to make it back to full health after sustaining a major eye injury in March of 2022. Happy trails, Carl!
Not everyone can afford to pay for sports coverage right now, and that is why we will keep as much of the site's content free for as long as we can.
But if you are able to, please consider subscribing to help keep our articles free (and get a few extra perks).
Erik Condra
Ability to comment and participate in our community
Twice monthly newsletter available only to subscribers
Ad-free reading
Our undying love and appreciation
Brady Tkachuk
Everything from the Erik Condra tier
10% discount on all merch
Access to any future paywalled content
A personal thank-you from the Silver Seven staff
Daniel Alfredsson
Everything from the Brady Tkachuk tier
Inner peace knowing you are supporting quality, independent coverage of your favourite sports team