Thursday Links, News and Notes: Hall of Fame Inductees, Sens to Play In Nova Scotia, Coyotes Getting Creative and More
Thursday's Edition of the Links, News and Notes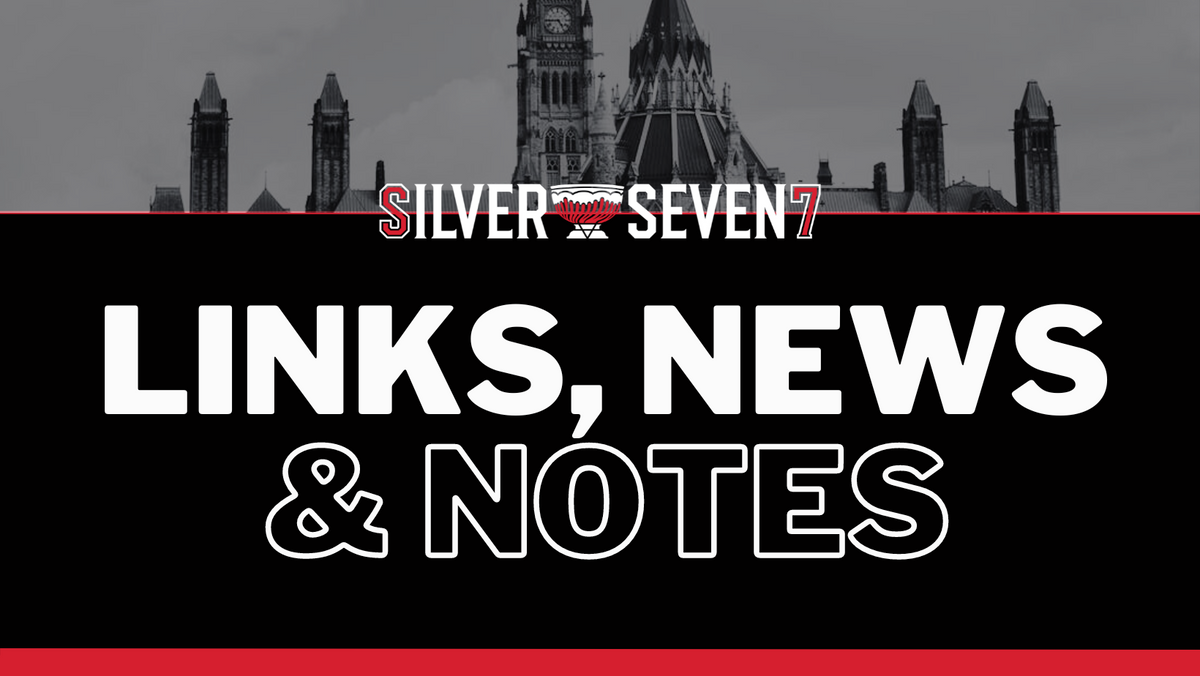 The Cup has been awarded, the Sens have new ownership and the fans are now in a waiting mode for the next draft, the next trade or the next signing. We're in a bit of a down period for activity around the league but that doesn't mean there aren't still some stories to sink our teeth into:
After Daniel Alfredsson got his coveted spot, the Hall of Fame nominations are no longer a topic of frustration for Sens fans. Yesterday, the NHL announced that Henrik Lundqvist, Caroline Ouellette, Pierre Turgeon, Mike Vernon and Tom Barrasso are the 2023 NHL Hall of Fame inductees along with Ken Hitchcock and Pierre Lacroix who got their spots in as builders.
The Hall of Fame nominations always bring with them some controversy and this year it is the exclusion of Alex Mogilny. Many Canucks fans feel like his place in the Hall of Fame has been delayed beyond justifications and others have suggested his nationality may have something to do with it at this point.
The inclusion of only one women's player when there are so many others highly deserving is also a major issue. For this reason, and many others, I think it would be fair to say that an overhaul of the voting system is long overdue.
The Ottawa Senators are going to have a busy 2023/2024 season. Not only are they competing in the Global Series in Sweden, but they will also be playing a pre-season game against the Florida Panthers in Sydney, Nova Scotia as past of the Hockeyville celebrations. Tkachuk vs. Tkachuk on the East Coast is the kind of content that both teams' social media teams will be falling over themselves for.
As for the latest Alex DeBrincat update, Pierre Lebrun speculates that while Pierre Dorion is working hard to get a deal done before next week's draft, he might be working from a much bigger list than originally believed.
After a public vote put their future in jeopardy, the Arizona Coyotes are looking for ways to avoid a public vote for their new arena. The Coyotes are now looking at private land opportunities to save their future in Arizona.
Sydney Daniels made news last fall when she took the scouting job for the Winnipeg Jets. She became the first female scout in Jets history, as well as just the second Indigenous woman to hold this position in the NHL, after Brigette Lacquette. Here's a great read looking into her deeply rooted passion for the game.
The Hershey Bears took down their 12th (!) AHL championship last night with a Game 7, overtime victory over the Coachella Valley Firebirds. There's nothing quite like a Game 7, overtime victory.
Not everyone can afford to pay for sports coverage right now, and that is why we will keep as much of the site's content free for as long as we can.
But if you are able to, please consider subscribing to help keep our articles free (and get a few extra perks).
Erik Condra
Ability to comment and participate in our community
Twice monthly newsletter available only to subscribers
Ad-free reading
Our undying love and appreciation
Brady Tkachuk
Everything from the Erik Condra tier
10% discount on all merch
Access to any future paywalled content
A personal thank-you from the Silver Seven staff
Daniel Alfredsson
Everything from the Brady Tkachuk tier
Inner peace knowing you are supporting quality, independent coverage of your favourite sports team