The Hater's Guide to the Connor Bedard Sweepstakes
Ranking the 11 teams with a shot at Connor Bedard according to how much I would hate it if they won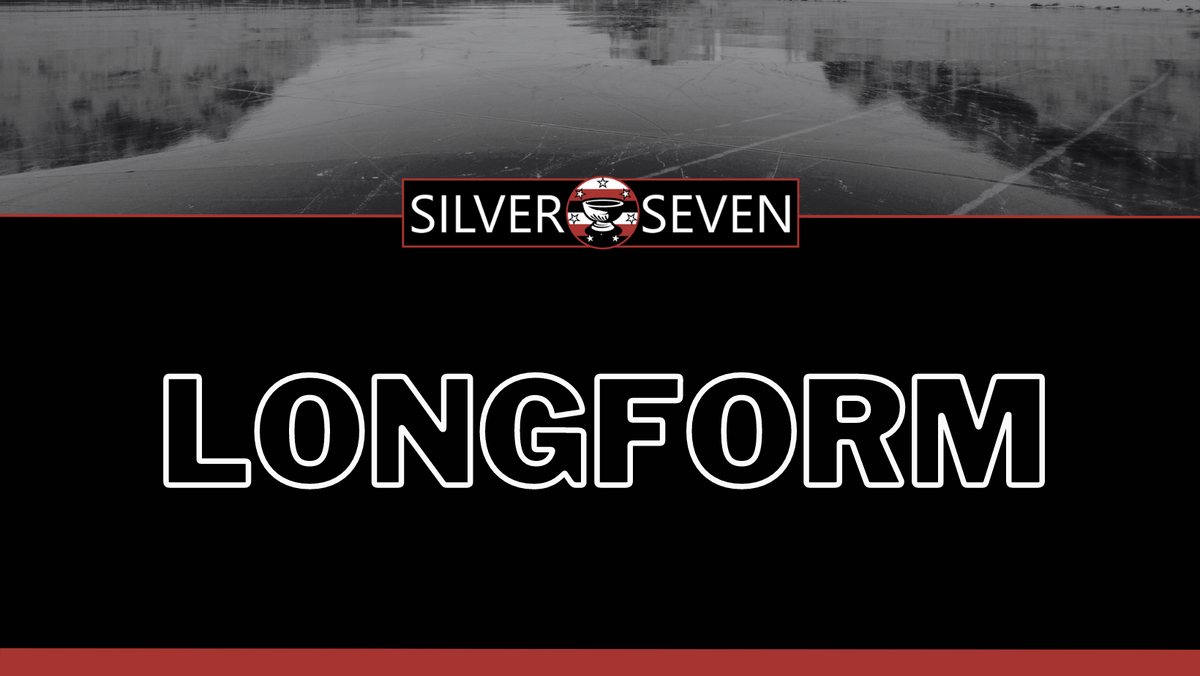 Did you know that the draft lottery is happening in two days?
If you didn't, congratulations. This is what life is like in the era of Unparalleled Success. I hope this marks the beginning of many years of not caring about the draft lottery for all of us.
If you did, that's still perfectly understandable. This year's draft lottery will be the most consequential one since 2015, and the Sens are technically in it, even if they can't move up all the way to first.
I'm not here to talk about the Sens today, though. No, I'm here to talk about the 11 teams with a shot at first overall, because the landing spot of an almost sure-thing generational talent will have major consequences on the league for years to come. It's only natural that every fanbase take an interest.
However, I am, at my core, a hater, and in the draft lottery as in the playoffs, I don't root for teams, I root against them. Here are the 11 teams who have a chance to win the first overall draft pick on Monday, ranked by how much I would hate my life if they won. We'll start with the worst-case scenario, then move on to the most palatable outcome.
Not Ranked - Chicago Blackhawks
Given that my issues with the Blackhawks organization are mostly related to off-ice controversies, it feels weird and gross to rank them against teams I hate because of petty and nonsensical rivalries. Let's just not.
10. Montreal Canadiens
I hope I don't need to provide an explanation here.
9. Detroit Red Wings
Some of you will try to argue that Detroit "deserves" a lottery win after all those years of falling in the draft, but to that I say, sports aren't fair, and I enjoy watching bad things happen to teams I dislike. Having "integrity" or "sportsmanship" or "class" sounds boring, and I want no part in it.
I also know that not all of you have bought into the rivalry I've been desperately trying to make happen for the past year, but I want you all to cast your minds back to those two glorious Sens blowout wins over the Red Wings back at the end of February. Remember that the Sens entered that mini-series four points behind Detroit, and those two games set the teams on opposite paths, with Ottawa going all-in on a Jakob Chychrun trade and an ultimately futile playoff push, while Detroit threw in the towel and became sellers at the deadline. If Detroit ends up with Bedard, they'll have Ottawa to thank for it. Think about that for a moment.
You don't have to be a Red Wings hater to admit that giving that kind of advantage to a divisional rival whose rebuild timeline has mostly lined up with Ottawa's and whose fans don't seem to realize is a few steps behind ours would be catastrophic. Nightmare scenario. Absolutely not.
8. Anaheim Ducks
First of all, if Ottawa wins the draft lottery and moves up to second, then Anaheim will get the first pick, so jot that down.
Second of all, the 2007 final was a traumatic childhood memory for me as my first taste of sports-related heartbreak, and even I have moved on to feeling mostly indifferent about the Ducks, so if you still hate them because of 2007, you are forever an 8-year-old child.
The only real reason to hate the Ducks in 2023 is because they have an unfair amount of fun and exciting talent too early in their rebuild, and that is a perfectly valid reason to hate them. I do, in fact, hate them for that reason.
7. Columbus Blue Jackets
On some level I know that Columbus is already dangerously close to being a playoff team and that adding a generational talent could push them right into contention, but Columbus is one of those teams that's been so irrelevant and bad for so long that I can't really take them seriously or picture them being good. And yes, I am aware that that's exactly what people say about Ottawa. This is one of those situations where victims of bullying bully other people to make themselves feel superior. Columbus, I am bullying you for being an irrelevant small market team.
6. St. Louis Blues
The Blues are an astonishingly boring team despite having won the Cup in recent memory, so unless you still believe that Brady Tkachuk is chomping at the bit to run off and join his hometown team the moment they become good again, I don't see why you'd care either way. This is the most boring option.
5. Washington Capitals
On the one hand, being handed a generational talent right as your other generational talent starts to approach the end of his career feels so unfair it should be illegal. On the other hand, I can appreciate a good narrative, and I do want to see Ovechkin break the all-time goals record, which would require him having good players around him. I also just don't hate the Caps as much as I hate other teams so, overall, meh.
4. San Jose Sharks
The Sharks are similar to the Sens in a lot of ways, and it would be great to have Bedard in a different conference. Bedard going to San Jose might also make Erik Karlsson happy, which is good unless you want him so miserable that he gets traded back to the Sens, which I kind of do.
3. Philadelphia Flyers
The Flyers have a sort of cursed and/or doomed by the narrative feel to them that reminds me of the 2018 Sens, and since the team doesn't really have a rivalry with Ottawa, that makes them endearing to me. They also have one of the funniest fanbases in the NHL, so I'm sure we'd get some phenomenal content out of the organization ruining Bedard's development and wasting his prime. I cannot confirm or deny whether any of the Flyers fans from my fantasy league are blackmailing me into writing this.
The best argument for rooting for them, however, is that the idea of Penguins fans having to watch their biggest rival draft the Next Sidney Crosby is so funny that I kind of want it to happen. Fittingly, the Flyers are the hater's team, and I am nothing if not a hater.
2. Vancouver Canucks
Vancouver gets points for being a Western conference team, and for the weird amount of crossover between our two fanbases. They also suffer from The Troubles (bad ownership), a problem Sens fans can sympathize with. Since Bedard is from Vancouver and a Canucks fan, the narratives write themselves. I'm not sure if it would be funnier to watch Canucks fans react to losing the draft lottery in a year where it was painfully obvious the team needed to tank, or to watch them react to the organization drafting Bedard and then completely wasting a golden opportunity handed to them by the hockey gods. Also, a lot of people would be very mad if another generational talent ended up on a Canadian team. Lots of potential either way here.
1. Arizona Coyotes

I know. I know. Hear me out.
In some ways, the Coyotes are kind of an extreme version of the Sens, with many of the same issues, just, you know, worse. If you're one of those people who's worried about the Sens being relocated, I can see why you might want the Coyotes to continue to be a mess and thus divert attention away from us, but the Sens are clearly not getting relocated, so I don't care. If you care about the integrity of the league and of the sport of hockey in general, you might be mad that a team can blatantly tank and circumvent the salary floor and be rewarded with a generational talent, but personally I think that's hilarious. Furthermore, as a general principle, I believe that if good things have to happen to a team that is not the Sens, they should happen to a team with a fanbase small enough that I can forget they exist and live in a blissful fantasy where all my fellow hockey fans are miserable.
Also, maybe Bedard going to Arizona would entice Auston Matthews to sign there. I take it back: the Flyers aren't the hater's team. That title belongs to the Coyotes.