Prospects Update
Spooky Ottawa Senators Prospect Update - October 31st
B Movies, Glenn Danzig, Baby Sens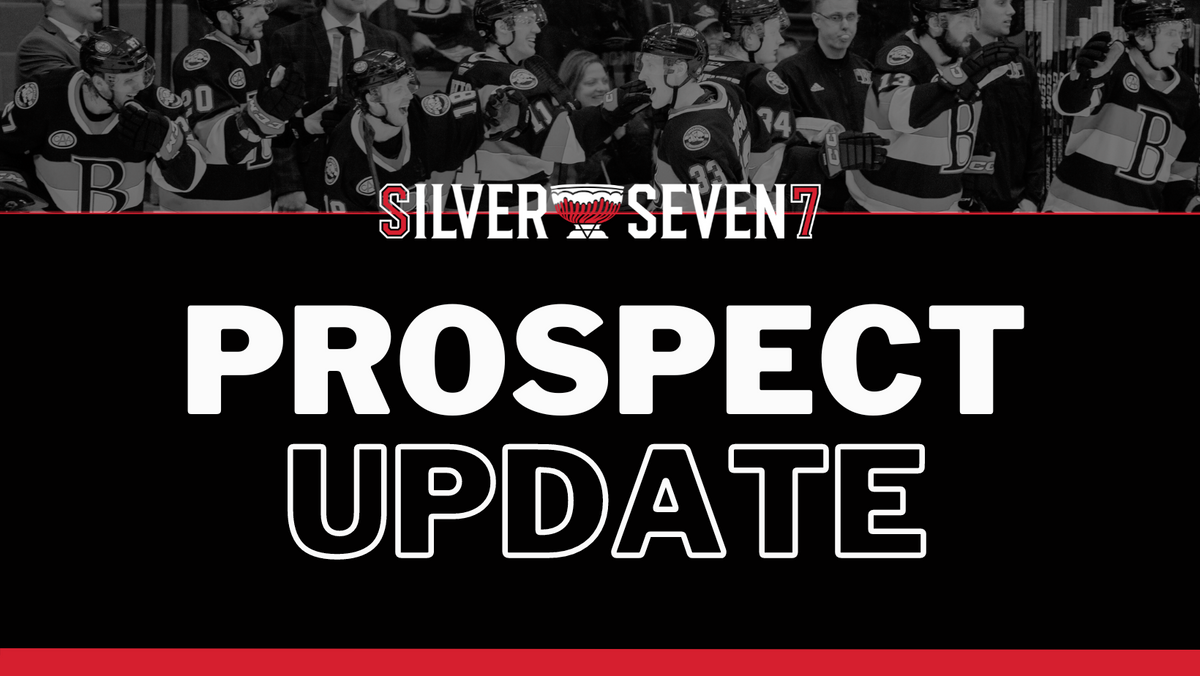 Folks it is my absolute pleasure to bring you another terrifying edition of this, your Ottawa Senators Prospect Update, on the best damn holiday on the calendar. Whether you love or hate Halloween (and if you hate it then--who hurt you?) I hope you take this occasion to spend some time with the people you like doing the things you love - especially if those things are ghastly and ghoulish. Sit back, eat something that will rot your teeth and bask in the jack-o-lantern's glow for the eeriest prospect piece of the season (of the witch)!
Prospect Team of the Wicked
Fiendish Forwards
Stephen Halliday (3A, 4S)
The Creature from the Black Lagoon (Toronto) continues to torment members of the amazon expedition (Big 10 hockey). Maybe they should just learn to keep their distance and his goddamn privacy. However, like those curious biologists, we in the nation's capital can't help but feel fascinated by this enigmatic being.
Roby Järventie (1G, 1A, 5S, 1 shootout goal)
Wretched Roby rose from the grave of a three game pointless streak to contribute a goal and an assist this past weekend against Toronto. When the clock struck zero, and his team needed him, Järventie showed his fangs beating Keith Petruzzelli in the shootout.
Egor Sokolov (3A, 8S)
Even a man who is pure in heart, and says his prayers by night may become a wolf when the wolfsbane blooms and the autumn moon is bright. Uncoincidentally, our very own Wolf Man showed no mercy on this past full-moon weekend.
Devilish Defenders
Maxence Guenette (3A, 6S)
Much like an ancient Egyptian deity awaiting the foolish hands of some modern archaeologist, Guenette awaits his opportunity to rise and fulfill some unfinished business he has planned in our realm. Although less celebrated than some of his peers, Max the Mummy deserves our reverence.
Lassi Thomson (1G, 9S)
Has the Invisible Man cracked the formula to reverse his self-inflicted curse? We know little of how the mysterious tenant spends his evenings but the locals at the inn love to speculate (and I see some ominous footprints in the freshly-fallen snow).
Gruesome Goaltender
Mads Søgaard (93 SV%)
This mysterious and charismatic from the remotest reaches of Europe has us all under his charm. Quite possibly the most formidable and imposing of all the characters profiled this week, his quiet confidence seems to belie his true potential. By the time he arrives, it will already be too late for his victims.
Boo-Sens Split Weekend Series
The Boo-ville Senators split a crucial weekend series with the Toronto Mummies-I mean-Marlies in town. This interdivisional clash was quite the affair as both games required extra time to find a winner. On Friday night, it was Belleville coming out on top thanks to goals from Revolting Roby Järventie and this sweet overtime winner from noted goal scorer Jack-O-Larsson.
Between the pipes, Belleville once again turned to Mad-Scientist Søgaard, who turned away 42 shots in a busy evening for the Great Dane™.
On Saturday, it was Leevi Meriläinen's turn in net, where he managed to post a solid 0.914 SV% in his first AHL start of the year. The disappointing aspect of Belleville's 4-3 shootout loss to Toronto on Saturday is that they were on their way to a weekend sweep as they had a commanding 3-1 lead just 13 minutes into the game. Matthew Highmore and Dillon Heatherington both broke out their magic wands and found the back of the net, as did Lassi Tomb-son - who scored quite the wizardly goal.
Unfortunately for Belleville, Alex Steeves mixed up the perfect potion in his cauldron, grabbing two goals of his own to even things up. After neither team could call game in overtime, Toronto edged Belleville in the shootout 3-2, giving the Marlies a 4-3 victory.
Belleville is off for a quick road trip this weekend as they'll face Springfield on Friday and Wilkes-Barre/Scranton on Saturday before another three game home stand next week.
Stats (and Rats and Cats and Bats)