Ottawa Senators Top 25 Under 25, #14: Leevi Meriläinen
The 21-year-old Finn jumps six spots up the rankings, and is looking to secure a full-time AHL job in 2023-24.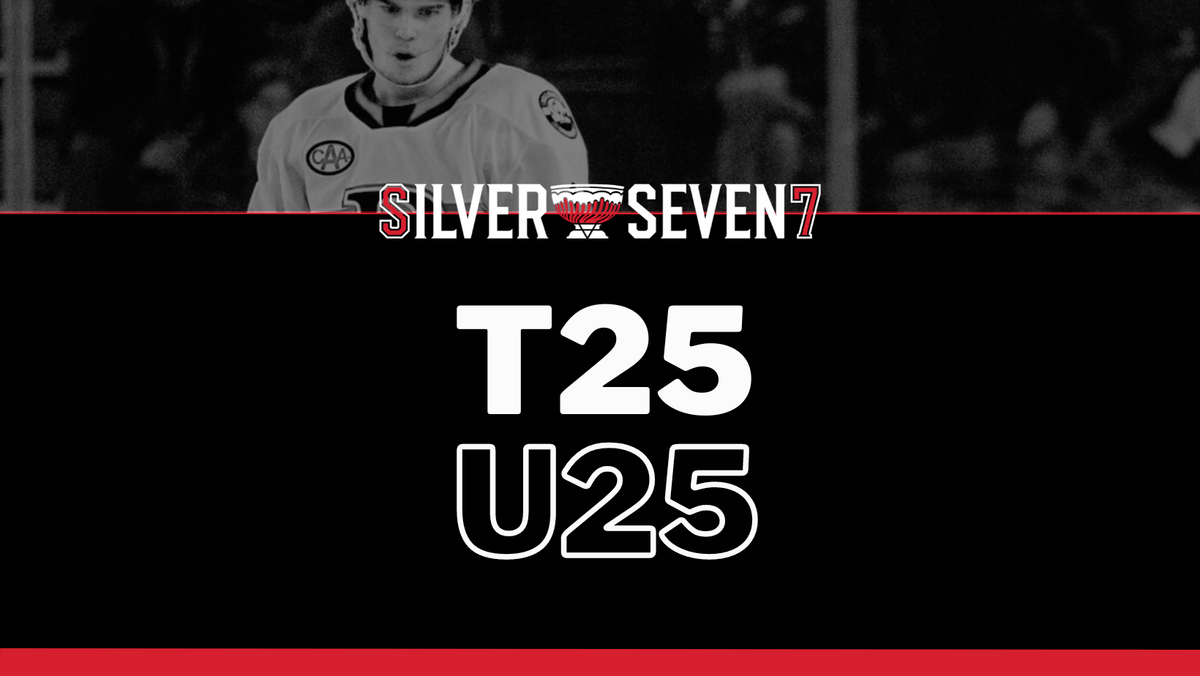 Welcome back to the 2023 edition of our Top 25 Under 25 feature. You can check out the full list so far here.
#14: Leevi Meriläinen (Reader Rank: 16, Last Year: 17)
If there were a dictionary of cliche hockey phrases (there might be, but I'm too lazy to check), you would likely find a picture of Oulu's Leevi Meriläinen right below "goalies are voodoo".
From being drafted by the Ottawa Senators in the third round of the 2020 NHL Draft as an off-the-board pick, to immediately paying dividends in the U20 Liiga, to having a lackluster first season in North America, before returning to dominance in Finland, it's not hard to compare the 6'2 netminder's trajectory to a ride at Disney World.
For the time being, Meriläinen's progress is on the upswing, and for good reason. Finishing 5th in the Liiga's U20 league in save percentage would be an impressive feat, but he took it a step further by finishing 5th in the men's league, and first among U20 goalies with a .918, competing with players several years older than him. It's quite the jarring contrast from the .891 he put up in 2021-22 with the OHL's Kingston Frontenacs. As always, it is worth mentioning that team quality matters when evaluating goalies. Still: the difference in performance here is stark.
Meriläinen helped Kärpät qualify for the playoffs with an 18-13-7 record (they still do ties over there), but injuries caused him to miss their first-round series, in which they lost the best-of-three to KooKoo (I love this league, with their fun names and sleep paralysis-inducing lynxes and silly little birds).
Meriläinen was then assigned to Belleville, in which he posted a .933 save percentage in 4 games, featuring a 41-save shutout in his North American pro debut against the Toronto Marlies.
He also took part in two NHL games this past season, neither of which we should put any stock, but it's cool to see him in a Sens jersey so soon.
The Athletic's Corey Pronman recently ranked Ottawa's U23 pipeline 7th in the league and profiled Meriläinen as one of 17 notable players in the organization. He praised Meriläinen's intelligence, positioning, and efficiency in how he moves while raising concerns about his ability to make difficult stops at the NHL level on account of average quickness and size.
Sportsnet's Jason Bukala is a bit higher on Meriläinen's size in the goal and lateral movement but also notes a tendency to drop onto his pads too early, allowing pucks to go in over his shoulder.  
He's the youngest of three goalies signed to two-way contracts, which may result in him starting behind 2018 6th-rounder Kevin Mandolese and 2019 2nd-rounder Mads Søgaard in the ECHL. But, come on. It's the Senators. You know there'll be injuries. Having three young goalies that you feel can contribute under contract is a good thing.
All three are waiver-exempt, so it will most likely come down to how they perform in NHL and AHL training camps. Personally, I'm a bit higher on Meriläinen than the others considering his superior numbers in a men's professional league. Whether he's playing in the AHL or ECHL this season, it'll be time well spent towards him potentially developing into the organization's always-fabled "goalie of the future".
You'll find Meriläinen's year-end interview with Belleville here.  
Not everyone can afford to pay for sports coverage right now, and that is why we will keep as much of the site's content free for as long as we can.
But if you are able to, please consider subscribing to help keep our articles free (and get a few extra perks).
Erik Condra
Ability to comment and participate in our community
Twice monthly newsletter available only to subscribers
Ad-free reading
Our undying love and appreciation
Brady Tkachuk
Everything from the Erik Condra tier
10% discount on all merch
Access to any future paywalled content
A personal thank-you from the Silver Seven staff
Daniel Alfredsson
Everything from the Brady Tkachuk tier
Inner peace knowing you are supporting quality, independent coverage of your favourite sports team