Sens Select Nicholas VanTassell 215th-overall
With their final selection in 2023, the Ottawa Senators take overager Nicholas VanTassel from the Green Bay Gamblers.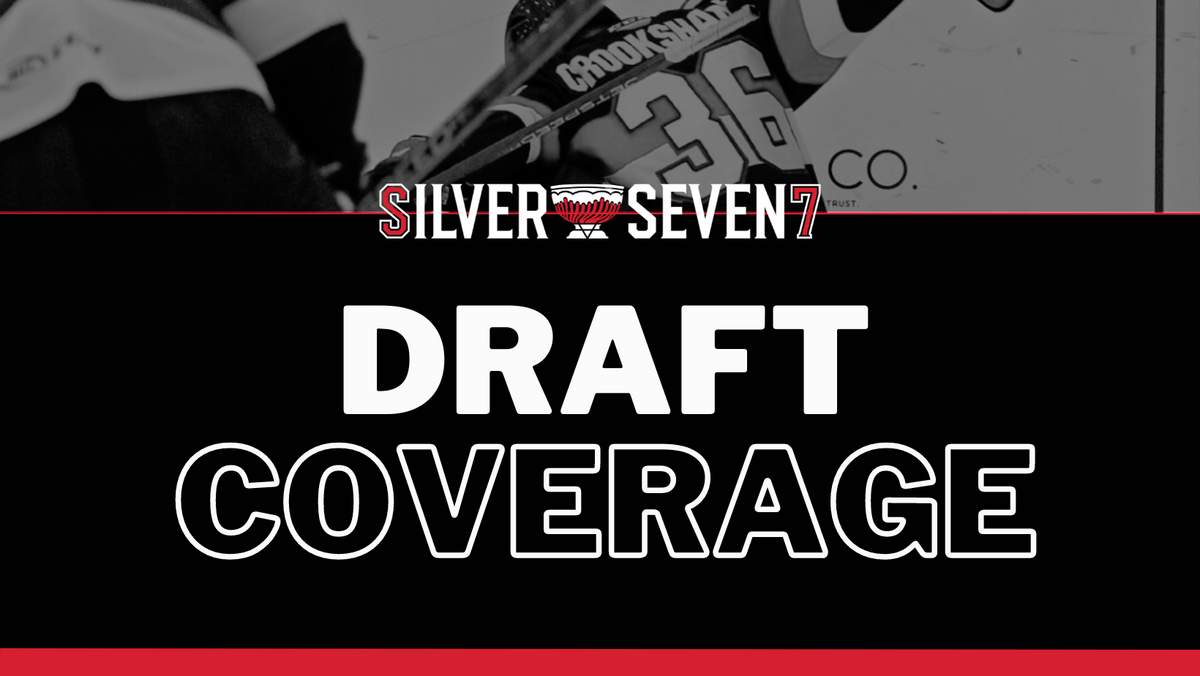 With the 215th-overall pick of the 2023 NHL Entry Draft, the Ottawa Senators selected right wing Nicholas VanTassell of the USHL's Green Bay Gamblers.
VanTassell is a big right-winger, listed at 6'4" at 196 lbs. He was born in Basking Ridge, NJ, and has played the last two years with the USHL's Gamblers, racking up 18 points (11 goals) in 58 games in 2021-22, and then doubling that with 37 points (19 goals) in 62 games this past season. He's committed to the University of Massachusetts (NCAA Div. 1) for next year, along with 2022 119th-overall Bruins pick Dans Ločmelis and 2021 115th-overall Predators pick Ryan Ufko. (Note that the NHL and the Sens style his name Vantassell, but Elite Prospects and the Gamblers style it VanTassell, and I'm more inclined to think the latter are right.)
He's touted as a power forward, combining his size and smooth skating with strong offensive instincts. We'll see how he does in UMass, getting the chance to hopefully grow into his frame and learn from some older, stronger players. The only place he was ranked was on the NHL Central Scouting's NA Skaters list, which had him 164th. Like any 7th-rounder, he has the tools and ingredients to be a good NHL player, it's now about seeing how he develops.
Welcome to the Sens family, Nick!
Not everyone can afford to pay for sports coverage right now, and that is why we will keep as much of the site's content free for as long as we can.
But if you are able to, please consider subscribing to help keep our articles free (and get a few extra perks).
Erik Condra
Ability to comment and participate in our community
Twice monthly newsletter available only to subscribers
Ad-free reading
Our undying love and appreciation
Brady Tkachuk
Everything from the Erik Condra tier
10% discount on all merch
Access to any future paywalled content
A personal thank-you from the Silver Seven staff
Daniel Alfredsson
Everything from the Brady Tkachuk tier
Inner peace knowing you are supporting quality, independent coverage of your favourite sports team