Prospects Update
Ottawa Senators Prospect Update - November 14th
Swedish Vacation Edition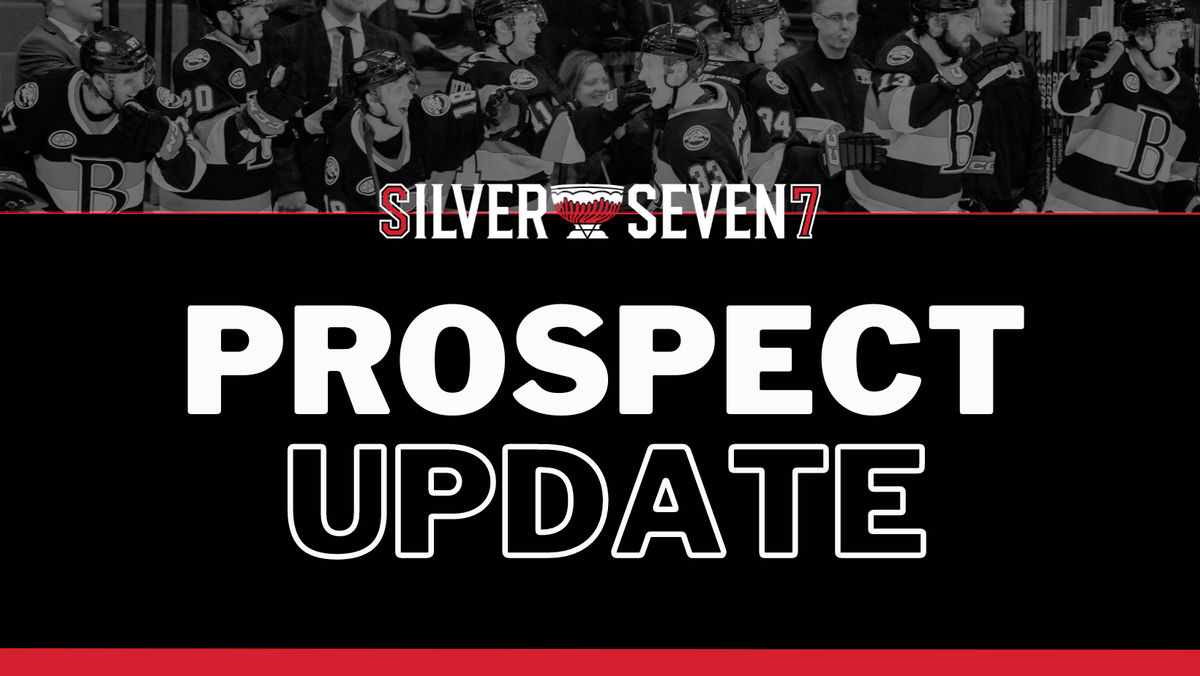 Welcome to another edition of the Ottawa Senators Prospect Update. It's been a great week for Sens prospects, particularly in Belleville. Let's get started with our Team of the Week, featuring Angus Crookshank, Jorian Donovan and Leevi Meriläinen.
Ottawa Senators Prospect Team of the Week
Forwards
Angus Crookshank
I don't know that I consider any player in the Sens system more overlooked than Angus Crookshank. I still have no idea how the Sens can make room in the near future on the NHL roster to get Crookshank into the mix. And meanwhile Crookshank continues to to consistently bolster Belleville's offence. The book on Crookshank hasn't changed since the Sens drafted him back in 2018: He likes to shoot the puck a lot. I imagine Crookshank and Sokolov will once again go down to the wire for Belleville's scoring title this year. Even having lost that year to injury, Crookshank remains a model of consistency with three more points and ten(!) more shots this week.
Roby Järventie
When a prospect with as much upside as Roby Järventie scores their first NHL point, you're not not going to include them in your team of the week. And full marks to Järventie for that setup against Toronto. Watching Järventie in the NHL, you can see he still needs to find his footing, but given his age, that comes as no surprise. And it seems really cool that the team has given him his first real audition, and he gets to join the team overseas in Scandinavia.
Egor Sokolov
By his own standards, Egor Sokolov has gotten off to a modest start this season in Belleville but not for lack of effort as he has averaged just about four shots per game. Team-wide, the BSens have had a bit of trouble converting on their chances. With any luck, Sokolov's three points in three games this past week get the proverbial ball rolling for the winger who tends to lead or co-lead Belleville annually in counting stats.
Defence
Jorian Donovan
On top of having two assists and four shots in three games this past week, Jorian Donovan also got a new teammate as the Rangers sent Tomas Hamara to the Bulldogs for third- and fourth-round picks. We can only hope that the trade helps get Hamara up to Donovan's speed as the former has fallen far behind the latter in the Senators defensive prospect depth chart down the left side since last summer's draft.
Maxence Guénette
I have no idea what I'll do when Maxence Guénette eventually graduates from prospect to NHL defender. I've gotten so used to including him in this feature and few if any of the Sens other defensive prospects have really made the same strides. In fairness, Jacob Bernard-Docker has started looking a lot more comfortable in his most recent NHL stint but his imminent graduation doesn't help us out for this feature. Anyway, Belleville's new top defender had a goal, three assists, and seven shots in three games this week and still hasn't taken a minor penalty through almost a dozen games this season.
Goaltender
Leevi Meriläinen
While the BSens offence has fallen on hard times of late, Leevi Meriläinen and Mads Søgaard have created a formidable tandem in Belleville. Averaging just three goals against per game, you can't fault the netminders for the BSens' mediocre start. And while Søgaard played perfectly well this past week, I have to give the edge to Meriläinen who had a Monster game against Cleveland ;)
Belleville Update
It was a big week for the BSens with three games in five days as they welcomed Syracuse and Cleveland for a series at CAA Arena. Heading into the week sitting in 5th in the division, it was paramount for Belleville to grab a few points considering all three of their opponents were in division. The good news is the team walked out of the week with four of a possible six points, a respectable outcome. The bad news is they are... still in fifth.
To be clear, though, they're in fifth primarily because their division is quite strong. Laval is the only one of the seven teams in the North who sits below 0.500. Belleville's 6-4-1 record has them closer to the bottom than the top, but they're a very attainable three points away from being tied for first, with a game in hand. It's tight in the North but the separation will begin soon and Belleville needs to be ready for it.
In their three games this week, the major standouts included two members of this week's Prospect Team of the Week in Angus Crookshank and Maxence Guénette. The former has been on fire of late. After beginning the year with one goal and zero assists in his first five contests, he has two goals and five assists in his last six - including the overtime winner on Sunday to lift Belleville above Cleveland for their second win of the week.
Guénette, on the other hand, has been really solid overall for Belleville but finally found his way into the goal column this week, on a feed from the aforementioned Crookshank.
You may have also noticed that Guénette was also the player who set Crookshank up for his overtime game winner. Overall, both players showed up for their team in a big way this week.
As for goaltending, both Meriläinen and Søgaard posted wins this week but it was the performance of Belleville's Finnish netminder that should catch your attention. Stopping 37 of 38 shots in Belleville's 2-1 overtime victory on Sunday, the 21 year-old raised his stats on the season to a 2-0-1 record with a sterling 0.941 SV%.
Belleville takes on Laval and Manitoba on a bit of a light week coming up. As mentioned, another strong week will be only helpful for Belleville in their attempt to separate from the pack and differentiate themselves as a true playoff contender early in the season.
Stats