Ottawa Senators Prospect Awards 2023 - Most Improved
Now with no lead art to spoil the surprise!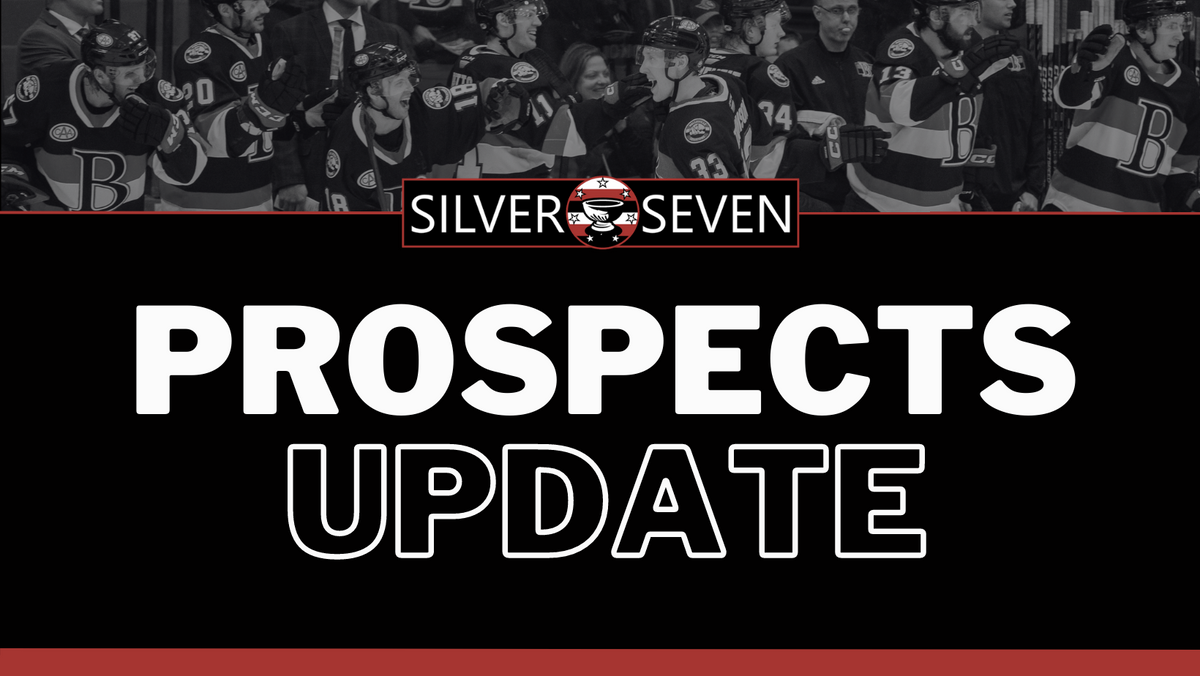 Most Improved Prospect: Tyler Kleven (25%)
Runners up: Ridly Greig 19% Maxence Guenette 16% Mads Søgaard 8% Angus Crookshank 6% Leevi Meriläinen 6% the field (eight other prospects received votes) 20%
His fellow 2020-draftee, Ridly Greig, kept it interesting but Tyler Kleven took the honour this year after making his professional debut. In fairness, Greig had mostly already sold us with his play in junior and the minors whereas a lot of folks still needed convincing on Kleven. Worth noting, I most recently wrote about Kleven in depth back in September as an honourable mention in our Top 25 under 25 series. I somehow doubt Kleven ranks 27th again this fall and I imagine he'll jump as many as ten spots when we vote in a few months. To summarize what we talked about last fall and basically since the Sens selected Kleven in the second round of the entry draft three years ago:
"We know that fans love Kleven's aptitude for crushing bones. We know that his ceiling probably places him on the third pair in the NHL. We know that he doesn't put up the offensive numbers you might expect from a former second-round pick . . . I believe in the offensive upside that Kleven exhibits at times though and I think he has enough skill and hockey sense to make a difference on an NHL team without decapitating his opponents. Kleven can shoot the puck, he can separate opponents from the puck without taking penalties, and he can make effective breakout passes."
I stand by pretty much everything I said back then when Kleven had yet to suit up at the professional level. As modest as Kleven's numbers may seem stacked up against a prospect like Jake Sanderson, Kleven set new personal highs with eight goals and ten assists in 35 games in his junior year with the University of North Dakota. Kleven also had to take on more defensive responsibilities for the Fighting Hawks in the wake of Sanderson's signing last year.
As he has in years past, Kleven spent a fair amount of time either in the penalty box or serving suspensions as he continued punishing his opponents with his patented freight-train bodychecks. I won't get into the perennial discussion of whether Kleven crosses the line or not because I find it a really subjective topic and I tend to lean towards a less physical style of hockey that many find unappealing. I should note, however, to my pleasant surprise that Kleven stayed out of trouble by and large in Ottawa, taking just one minor penalty in eight games.
So how did Kleven do in his professional debut? Well, among rookie defenders in the NHL who played at least 60 minutes at five-on-five this season, Kleven ranked fourth in relative corsi-for percentage (out of 49 eligible) and that seems pretty cool. Among Senators defenders at five-on-five, Kleven ranked second behind Erik Brännström in relative corsi-for percentage but fared less well by expected goals (ranking 9th). Kleven did, however, excel on the penalty kill in a very modest sample of ice time in Ottawa ranking second in relative expected goals against per 60. Again, small sample size noted, Kleven ranked second among Senators defenders in all situation assists per 60. Kleven ranked fourth in points, shots, penalties drawn, (inverted) penalties taken, and takeaways per 60. While we can't extrapolate too much from just eight games and limited minutes therein, we get a nice little mix of everything you hope to see from Kleven in his probable future role.
Back in the fall, I had noted that Ottawa could play the long game with Kleven as they already have Thomas Chabot, Sanderson, and Brännström down the left side on defence. Well now we can add Jakob Chychrun to that list so consider Kleven as insulated as ever. We'll never have to worry the coaching staff rushing Kleven into any situations or roles prematurely (I say 'never' but apparently Senators defenders get injured often?). Given Kleven's toolset, this works to his advantage as he'll see a little bit of everything and never have to overextend himself in any one capacity. He probably plays the most physical style of Ottawa's currently-signed defenders but he certainly won't have to carry the burden of enforcement on his own with the Sens' infusion of checking forwards.
So now to get to the crux of the whole Tyler Kleven as Most Improved Prospect conversation. Has Kleven improved substantially that much or has our perception of him shifted? We only got to see Kleven in eight games in the World Juniors spread out over three years and that didn't help us in our scouting mission. It also felt difficult at times getting a sense of Kleven's game with UND because his style of play seemed incommensurate with the NCAA and he spent so much time facing discipline for his signature open-ice hits. Speaking purely from my own perspective, my perception has shifted in that I now know Kleven can play well at the highest level and stay out of trouble while contributing a little bit everywhere the Sens need him.
And maybe that marks an improvement in and of itself. Arguably the Kleven of last season couldn't have made the jump to the NHL with such a smooth transition and inspiring results. Obviously we still need another 70-plus games to render a meaningful verdict but given the Sens' capacity for insulating Kleven this upcoming season we can all hope at the very least to see this positive trend continue. No one is an island unto themselves, right? The Sens organization put Kleven in a position to succeed and he passed the proverbial test. So give credit to both parties. If nothing else, we can all focus on debating about a different prospect now.