Ottawa Senators Prospect Awards 2023 - Mann of the Year
Will the defensemen sweep the awards this season?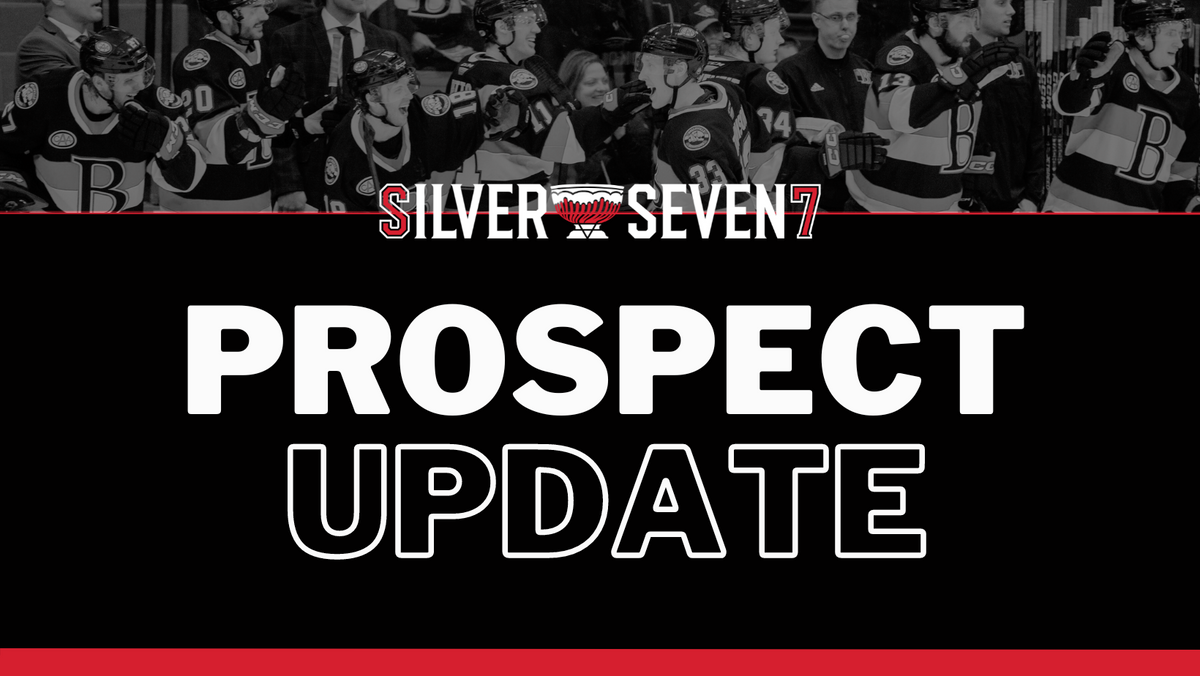 Winner: Maxence Guenette (27%)
Runners-up: Leevi Merilainen (24%), Angus Crookshank (20%), Kevin Mandolese (10%), Jorian Donovan (9%)
"Mann of the Year" was created to shine a spotlight on some of Ottawa's lesser-known prospects, specifically those drafted after the second round. This year's contenders, however, are not just decent late-round picks: they're some of the best that the prospect pool has to offer.
It's a testament to what a fantastic job Ottawa Senators assistant GM Trent Mann and the scouting staff have done in the later rounds of the draft, but also underlines some of the recent ups-and-downs the team's experienced with their higher selections.
Leevi Merilainen, one of the Liiga's top goaltenders this past season, and Belleville Senators leading goal-scorer Angus Crookshank came close to the crown this year. Still, they were edged out by a right-shot defenseman who seems to find his way into every second prospect piece here on Silver Seven.
Not that we're complaining – we're always happy to spill some ink about 2019 7th-round pick Maxence Guenette.
Having taken another step forward in 2022-23, with 5 goals and 35 assists in 72 games with Belleville, he's no longer playing second-fiddle to first-round picks Jacob Bernard-Docker and Lassi Thomson. I'd consider Guenette to be somewhat of a balance between the two. He's outproduced JBD in Belleville through two years, and appears to possess a more well-rounded skillset in his own end than Thomson.
His first NHL game, the team's last of the season against the Buffalo Sabres, saw him come close multiple times to scoring a goal – he hit a post (pay him $9M I guess) and couldn't quite get a shot off in a prime scoring area. Knowing when to be aggressive and give yourself a chance to score in the first place, is half the battle when it comes to creating offence.
A significant advantage for Guenette going into the 2023-24 season is that he has time on his side. There's been a natural, linear progression to his game, from his being drafted, to becoming a core player in both the QMJHL and AHL, and he's got another full year of development in Belleville before he requires waivers.  
Ironically, this could hurt his chances of making the opening night roster out of training camp as the organization might not be keen on waiving both Thomson and JBD, especially before the season gets underway, but it's not unreasonable to expect another step forward and additional NHL games for Guenette. The exact number will be determined by internal competition with the first-rounders, Nikolas Matinpalo and the K-Train, as well as external factors such as injuries.
At this point, JBD is the frontrunner to make the team out of camp, which should mean a larger role for Guenette in Belleville. We know the former has been heavily relied upon for tough matchups, and his absence from the regular rotation would see Guenette take on more responsibility. It could end up being the perfect bridge to securing a full-time NHL role by the end of the year.
Next week we're profiling the best defensive prospect of the season – it's going to be awkward if Guenette takes this one, too. Or Jorian Donovan. Or Tyler Kleven – has it really been defensemen only so far??? Maybe we should've done a Top Forward award this season, huh?
Not everyone can afford to pay for sports coverage right now, and that is why we will keep as much of the site's content free for as long as we can.
But if you are able to, please consider subscribing to help keep our articles free (and get a few extra perks).
Erik Condra
Ability to comment and participate in our community
Twice monthly newsletter available only to subscribers
Ad-free reading
Our undying love and appreciation
Brady Tkachuk
Everything from the Erik Condra tier
10% discount on all merch
Access to any future paywalled content
A personal thank-you from the Silver Seven staff
Daniel Alfredsson
Everything from the Brady Tkachuk tier
Inner peace knowing you are supporting quality, independent coverage of your favourite sports team