Ottawa Senators Prospect Awards 2023 - Biggest Underachiever
Last year's Most Improved Prospect finds himself in less desirable territory this time around.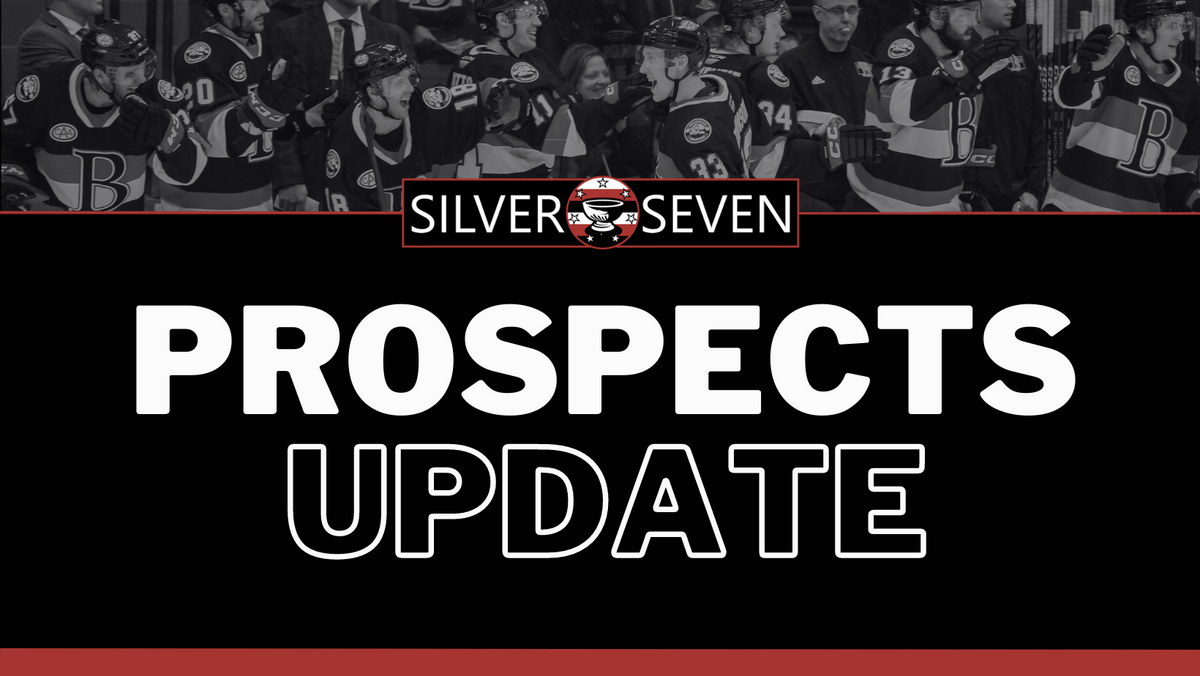 Biggest Underachiever: Lassi Thomson (29%)
Runners up: Tyler Boucher (23%), Viktor Lodin (12%), Vitaly Abramov (10%), Jacob Bernard-Docker (10%), Jonny Tychonick (7%), 6 others (9%)
Our pleas did not fall on deaf ears – Tyler Boucher finished second in voting for this year's "Biggest Underachiever". Thanks, guys!
Instead, we're turning our attention to a player who perhaps is here less because of what he did, but more because of how others around him performed. Despite being Belleville's most productive defensive prospect this past season, it's hard to differentiate between Lassi Thomson's 2022 and 2023 campaigns, and the noticeable changes in his numbers were generally negative.
Thomson has completed three seasons in the AHL since being drafted by Ottawa 19th overall in 2019. He was your "Most Improved Prospect" and clocked in at 11th place in our Top 25 Under 25 last season, as he developed at both ends of the ice, utilizing his heavy shot both at even strength and on the power-play to net 10 goals on top of 16 assists for 26 points in 44 games.
Unfortunately, that trajectory took a turn for the worse this past season.
Multiple injuries to Artem Zub throughout the year opened up a spot for Thomson to step in and play, but he was passed over for other options for the most part. He only got into 2 NHL games, in which he hadn't shown to have taken much of a step forward from last season; the Finn posted 5 points in 16 NHL games last season.
It's not only the fanbase in which Thomson's stock appears to have fallen. He's one of three right-handed defense prospects in the organization, along with Jacob Bernard-Docker, the 26th pick of the 2018 NHL Draft, and Maxence Guenette, a seventh-rounder from the same draft as Thomson.
Earlier in the season, Troy Mann, Belleville's head coach at the time suggested that Thomson could get a long look in the big club in the near future. However, he wasn't able to improve on his strong 2021-22 campaign – he went from 26 points in 44 games to 33 in 56 this past season, an infinitesimal decrease, but a decrease nonetheless.
Comparing him directly to JBD, Thomson always been firmly above him in terms of production, but he's weaker in his own end, he's been less effective in the NHL minutes he's been given, and he's a year behind in development (in terms of actual age he's three months younger). Furthermore, in spite of his younger age, it appears he'll need to clear waivers to play in Belleville next year because he's already played three years in the league. He was eligible to play his D+2 season there because he's a European player (he did play in the CHL but only by the Import Draft).
He did out-produce Guenette in terms of points per game this past season, but the gap is much smaller than it was before. There was more of an apparent forward progression in Guenette's game, and most readers seem to agree, as he finished third in voting behind Tyler Kleven and Ridly Greig in the "Most Improved Prospect" category. Contrast that to Thomson, whose production actually dropped ever so slightly, putting him in the running for "Least Improved Prospect", if that award existed.
With limited cap space and five NHL defenders under contract, Thomson will be in the mix for a full-time roster spot with JBD, Guenette, and Tyler Kleven. The latter plays the left side, on which Ottawa has four D already, but Jakob Chychrun and Erik Brannstrom both have seen time on the right side. Furthermore, it appears the organization sees Thomson as being on the outside track in the pending race.
Despite not meeting expectations this year, there's still a path for Thomson to play full-time in the NHL as early as next season. Even if he doesn't make the team out of camp, it's not set in stone that he'll be claimed on waivers by another team. Lots of young players are in the same position, and a lot of the league's better teams likely aren't keen to gamble a full-time roster spot on a player in that situation.
The good news is that having multiple options has never been a bad thing. For Thomson, a viable future in the NHL might depend on his performance in the next couple of years.