Ottawa Senators Fall 4-3 in OT to Buffalo Sabres in Season Finale
The Sens fall to the Sabres in their last game of the season, and the last game of Craig Anderson's career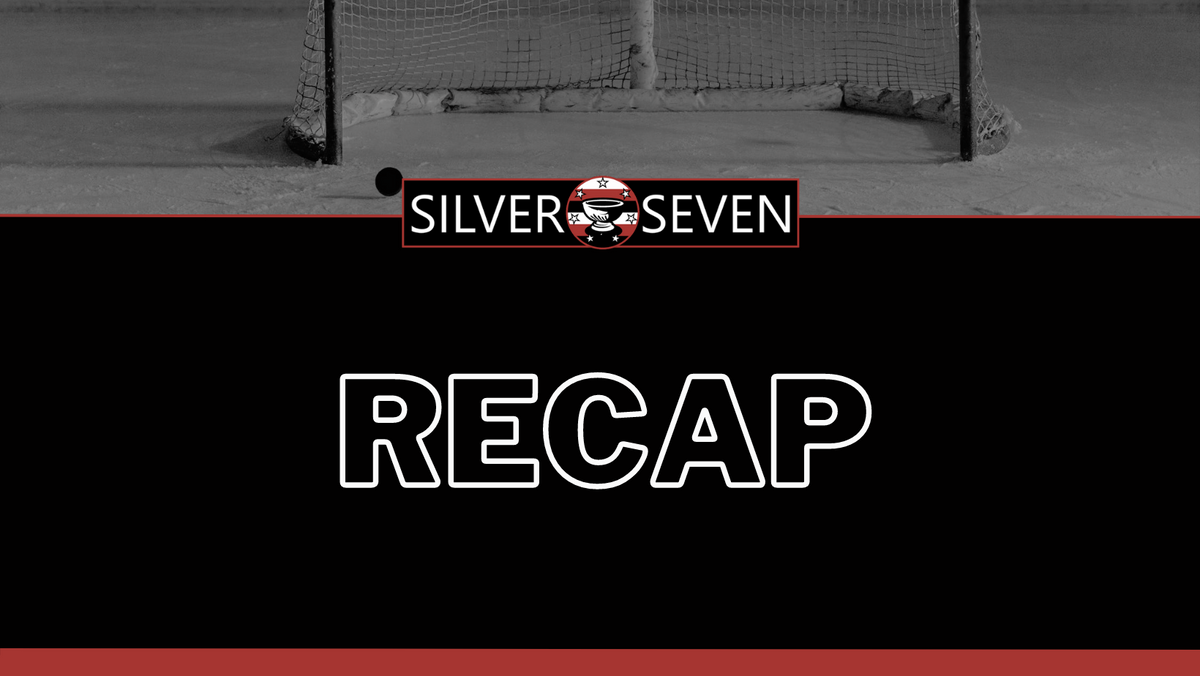 Tonight's consequence-free match-up was not how either the Ottawa Senators or Buffalo Sabres would have liked to finish their season: both franchises emerged as credible play-off threats after years and years of painful rebuilds. Both have stocked their roster with exciting young talent, but ultimately didn't quite have the depth necessary to reach the post-season. Nothing is ever given in the NHL, but this has all the makings of a rivalry for years to come.
One player who will not be part of the battle in the next few years is Craig Anderson, who announced after the game that he was indeed retiring. For Sens fans, Anderson holds a special place in our hearts, and I have to say that there was a certain nostalgia to watching him in his final game. I even felt a little bit better that the Sabres were able to win one for Andy.
As for how the game itself played out, the first period had the look, and feel, of a match-up where both teams were at the end of the line with nothing to play for. I wouldn't say that there was a total lack of effort, this is the NHL after all, not a Thursday night beer league game, but two teams battling for their lives it was not. There were no goals, and not too many high quality chances either.
If the first period was a bit of a disjointed snooze fest, then the second period was anything but. Less than a minute in, Henri Jokiharu took advantage of some uncharacteristically sloppy play from the top line and Jake Sanderson - Artem Zub pair to give the Sabres the lead. Barely more than two minutes later, Victor Olofsson potted a rebound that Mads Søgaard failed to coral and the Sabres were rolling. The Sens had several opportunities to exit the zone immediately before the goal, but could not connect two passes together. Ultimately, it's still a goal that you'd like to see Søgaard have:
One of the themes of the Sens' season has been their resilience. Where it was maybe fair to criticize the team for a lack of talent or execution, there have been a paltry few times where you could call into question the effort. After the Sabres' second goal, it would have been easy to pack up and go home but that is not what happened.
Instead, the Sens dug in their heels and played some inspired hockey for the rest of the middle frame. Timmy first got one back on the powerplay:
Then Dylan Gambrell, or Young Gamby as I call him, equalized on a one-timer off a pass from Egor Sokolov:
Lastly, Claude Giroux absolutely kicked a goal in that was allowed to stand for reasons that are unclear to me:
My personal stance has always been that you should be allowed to kick the puck in anyways so I can't say that I was upset that the goal was allowed to stand, but I was left just as confused as ever about how that rule is enforced.
Needing to hold on for just one period to cap off the year with a win, the Sens were victimized by Tage Thompson's 47th (!) of the year on the power play less than five minutes into the third. No one else could find a way past either keeper for the rest of the stanza, despite some glorious opportunities for both teams, and thus overtime loomed.
The Sens sent Brady Tkachuk, Tim Stützle  and Jake Sanderson over the boards but they never got control of the puck and Casey Mittelstadt ripped a shot off the post and in for the OT winner.
After the game, Anderson was celebrated by both his teammates and the Sens. It was a touching sight to behold:
So that's all she wrote for the Ottawa Senators' 2022-23 season. There'll be lots of time in the coming days, weeks, and months to dissect what went right, what went wrong, and what's next. For tonight, cheers to everyone that's followed along this season!
Game Notes:
-One of the biggest questions of the last few weeks has been what role Søgaard might play next season. Tonight's game was a perfect encapsulation of his performance in the NHL to date: moments of brilliance, moments of disappointment, and a slightly subpar outing on the whole. I am no goalie whisperer so you are free to ignore this, but my take on Søgaard is the same as it was at the start of the year: the package looks appealing, but he has yet to really put it all together. Is this off-season enough time to figure things out? We shall see.
-Though Stützle wasn't able to find that elusive 40th goal, I did want to take a minute to recognize just how good he was this year. At some point, maybe about a quarter of the way through the year, the final pieces seemed to click into place and he ascended to this next level. He's clearly the team's best this point, and just a special, special player overall. If you want to win the Stanley Cup, you need players like Stützle. I can't wait to see what's next for him.
-Maybe the most pressing need that the Sens need to address this off-season is their bottom six and their fourth line in particular. It says here that Sokolov's play has earned him a shot to start the year. I'm not sure he'll ever be more than a fourth liner, but he's got good hockey sense and the play that he made on the Gambrell goal to knock down a pass and then find the perfect seam to set up the one-timer was sorely missed all year on the fourth trio. He'll be 23 at the start of next year, he's on a cheap contract, and he's been doing very well in the AHL. If not now, then when?
-Maxence Guenette made his NHL debut, and though he hit a post in the second period, he also only played a meagre 8:47. Good for the kid for making it to the show at all, but it seems like he probably has a bit of work to do to climb up the depth chart if he wants a full-time job next year.
-With the season coming to an end, I wanted to take this opportunity to thank all of our readers – particularly for sticking with us through something of a tumultous transition. Thanks to your support, we're now a fully independent operation with a bright future. We have a lot of exciting things that we're working on, so stay tuned, and GO SENS GO!
Game Flow + Heat Map: