Sens Draft Vladimir Nikitin at 207th-overall
The Ottawa Senators grabbed a goalie at 207th in Vladimir Nikitin.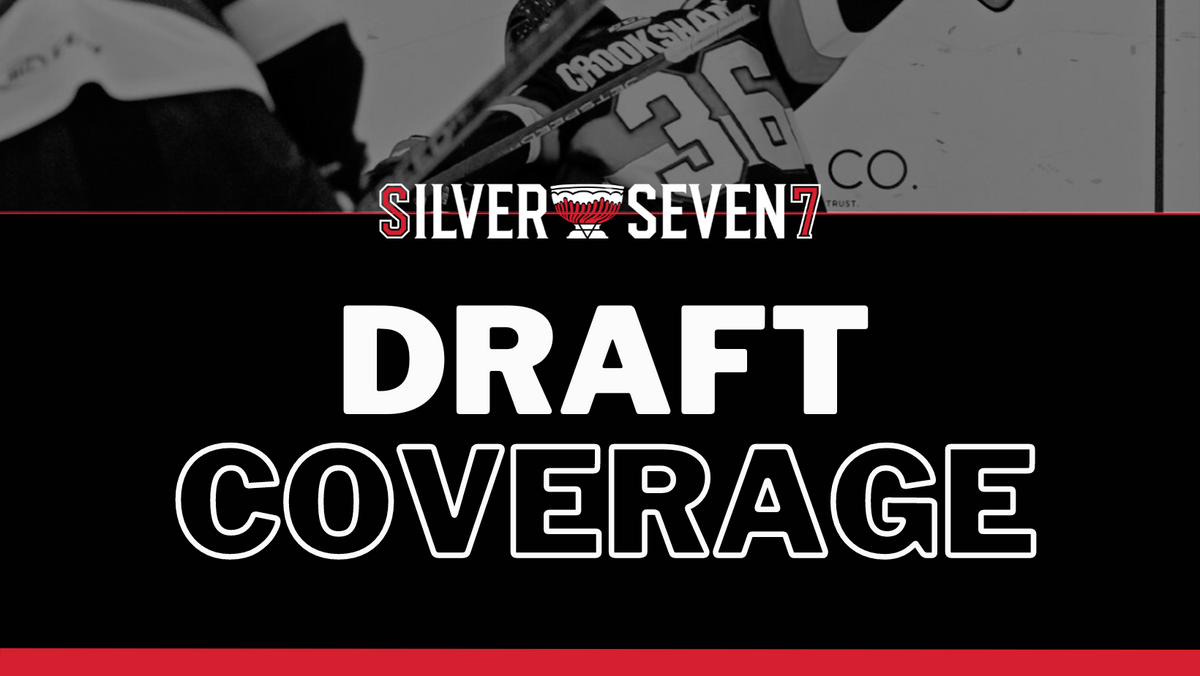 With the 207th-overall pick in the 2023 NHL Entry Draft, the Ottawa Senators selected goaltender Vladimir Nikitin from the Kazakhstan U20 league.
Now, this is an Ottawa Senators 7th-rounder. There's not a lot of information out there on Nikitin. We know he's 6'4" and 192 lbs, which is already promising for a goalie. We know he's come up through the Barys-Jastar Nur-Sultan program in Kazakhstan, playing for them since their U15 team. Last season, he put up .921 and 2.07 in 24 games for the U20 team, along with .925 and 1.56 in 9 playoff games, and even played 2 games for the adult-division Snezhnye Barsy Nur-Sultan, putting up .885 and 3.56. At the Division 1A World U18s, he had a sparkling .936 and 1.50 in 5 games, earning Kazakhstan (along with Austria) promotion to the top division next year. He also won goaltender of the tournament. This might be where he got on the Sens' radar, because I doubt they're often sending scouts to the Kazakh junior leagues. We also know he's joining the Chilliwack Chiefs in the BCHL next season, so we'll see a bit more of him.
That being said, we don't know much else. He's described as big and athletic, and with the goal of playing college hockey, which is why he's making the jump to play in a Canadian junior league. He was also drafted by Cedar Rapids in the USHL, but he decided to come to Canada. A couple scouts had him pegged as a potential late-rounder, but there's not much else to say. Since very few players from the Kazakh leagues make the NHL (at least not without going via the KHL first), it's hard to compare him.
Anyway, a goalie from Kazakhstan making the NHL would be a great story, so I'm rooting for him. All the best Vladimir!
Not everyone can afford to pay for sports coverage right now, and that is why we will keep as much of the site's content free for as long as we can.
But if you are able to, please consider subscribing to help keep our articles free (and get a few extra perks).
Erik Condra
Ability to comment and participate in our community
Twice monthly newsletter available only to subscribers
Ad-free reading
Our undying love and appreciation
Brady Tkachuk
Everything from the Erik Condra tier
10% discount on all merch
Access to any future paywalled content
A personal thank-you from the Silver Seven staff
Daniel Alfredsson
Everything from the Brady Tkachuk tier
Inner peace knowing you are supporting quality, independent coverage of your favourite sports team