Monday LNN: Krejci Retires, Sens' Sale to Close Soon, Bob Jones Charity Game, and More!
You may think that there's nothing going on in the hockey world on August 14th, and you'd be mostly right, but not 100% right!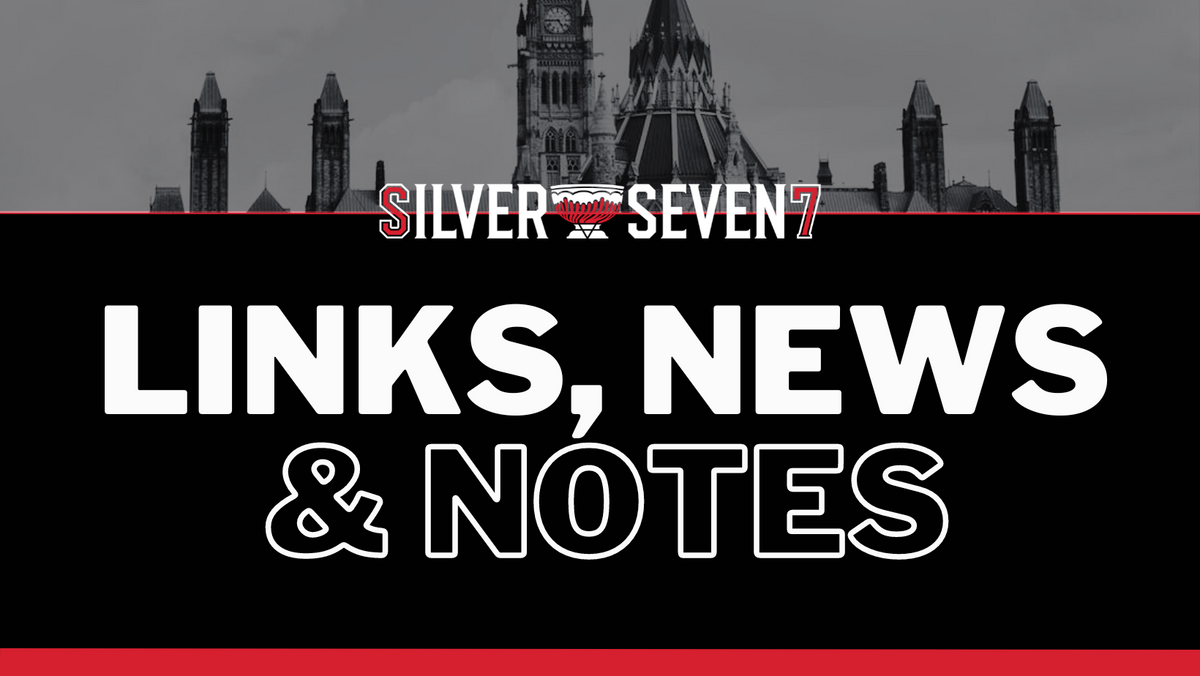 -David Krejci announced his retirement earlier this morning. The 37 year-old tailled 871 points across a fifteen year NHL career, all with the Boston Bruins. Krejci was the perfect second line centre behind the also-recently-retired Patrice Bergeron, and played a key role in the team's 2011 Stanley Cup Championship and two other Finals appearances. It's been fashionable for several years now to say that the B's were set to take a step back, but without their top two centres from last season maybe next year is finally the year.
-In his latest missive, Bruce Garrioch reports that the sale of the Ottawa Senators to Michael Andlauer is expected to conclude by early September.  Garrioch also mentions that it is expected Daniel Alfredsson will re-join the franchise once the transaction is completed. How about that good news for a Monday?!
-Brady Tkachuk, Josh Norris, and Pierre Dorion were among those from the Senators' organization who were on hand this weekend in Windsor to help raise money for ALS research in honour of Sens' assistant coach Bob Jones. Jones shared the news of his diagnosis back in January, and the afternoon sounds like it was a resounding success with over $200k raised.
-In an interview with Le Droit, Thomas Chabot expressed optimism about the upcoming season and pointed to the Florida Panthers as a team that should inspire the Sens; "just get into the play-offs and anything can happen" seems to be the motto.
-Speaking of longtime contenders due to take a step back, Kyle Dubas has done some major surgery on the Pittsburgh Penguins since taking over in an attempt to give his stars a real kick at the can. I don't disagree with Sonny Sachdeva's conclusion that this squad is much stronger than the one that missed the play-offs last year, and if you squint hard enough maybe you can see a real contender, but it's also true that the trade-off for improved short-term competitiveness is likely an even more painful rebuild when the party is over. In a way it's almost refreshing to see a team really go for it with abandon like this, but the Pens' current situation reminds me a lot of the 2018-19 San Jose Sharks – a chilling comparison if there ever was one for Erik Karlsson.
-Over at the Athletic, Jesse Granger broke down the five best goalie contracts. Jake Oettinger at #1 is totally unsurprising but Filip Gustavsson sliding in at #4 after his breakout season with the Minnesota Wild strikes me as a little bit premature – or maybe it just speaks to how volatile the goalie position is!
-For the gamers among us, Cale Makar was announced as the cover athlete for EA Sports' NHL 24. Greg Wyshynski has an interview with the superstar rearguard to mark the occasion. Makar reflects on what went wrong for Colorado last year, being compared to Bobby Orr by Bruce Cassidy (which Makar downplayed), and more.
Not everyone can afford to pay for sports coverage right now, and that is why we will keep as much of the site's content free for as long as we can.
But if you are able to, please consider subscribing to help keep our articles free (and get a few extra perks).
Erik Condra
Ability to comment and participate in our community
Twice monthly newsletter available only to subscribers
Ad-free reading
Our undying love and appreciation
Brady Tkachuk
Everything from the Erik Condra tier
10% discount on all merch
Access to any future paywalled content
A personal thank-you from the Silver Seven staff
Daniel Alfredsson
Everything from the Brady Tkachuk tier
Inner peace knowing you are supporting quality, independent coverage of your favourite sports team