Monday LNN: Confidence Rankings, US National Broadcasts, Fedotov's Sanctions, and more!
Links, news, and notes for the first Monday in September---the season is just around the corner!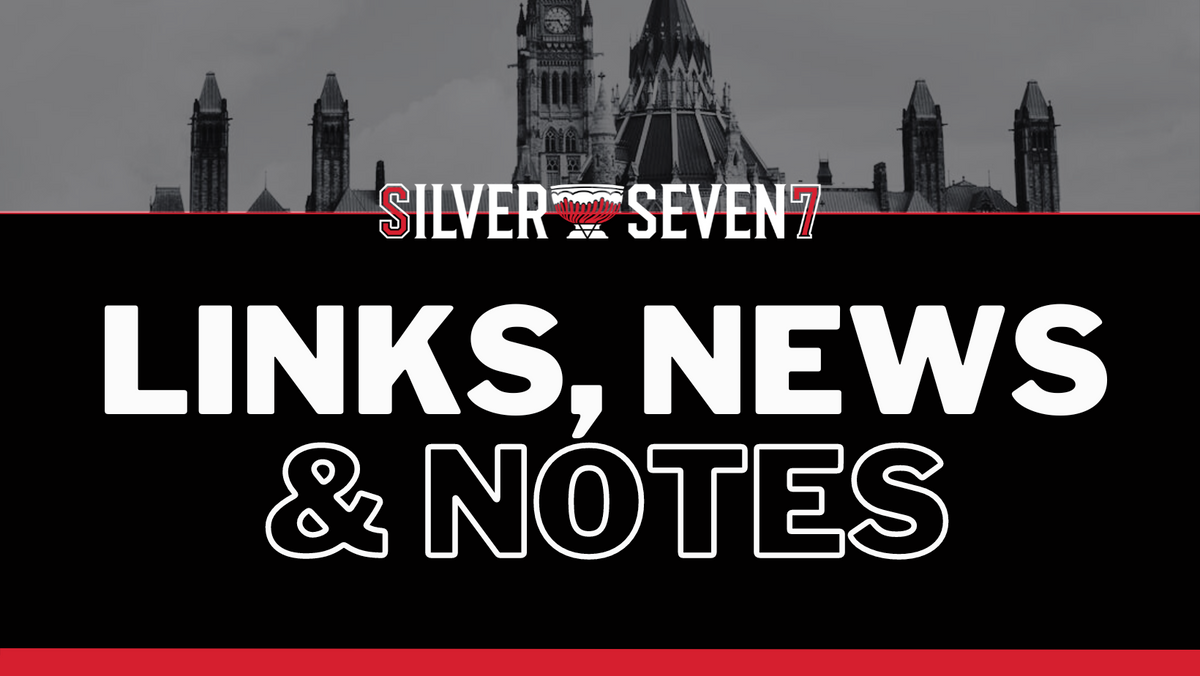 Labour Day edition of Links, News, and Notes—it's finally September!
Tim Stützle was the latest player featured in NHL.com's "15 players under 25" alongside some prominent names like Jason Robertson, Dylan Cozens, Andrei Svechnikov, and others. The list has just eight names so far, with others to be highlighted once per week. It's pretty cool to see Stützle getting such league-wide recognition, as he's truly already one of the league's best.
This was from last week, although it was not covered here, so I thought it was worth mentioning. Dom Luszczyszyn asked for feedback from all 32 fanbases regarding how they feel about their front office (as well as others). The Senators dropped from a high of 8th last year all the way to 17th in 2023. That's no surprise considering some people were hoping for a playoff spot last year, although 17th still isn't too bad. The public had a much higher opinion of the front office, as they ranked them higher in all six categories compared to the fanbase. The public gave them an overall grade of a B and the fanbase gave them a C-.
The NHL released their US national broadcast schedule for the upcoming season, with games on ABC, ESPN, ESPN+, and Hulu. It doesn't surprise me too much, but it's still insane to me that the Senators will be featured zero times—same with the Flames, Canadiens, and Jets. Then again, another Canadian team, the Oilers, are featured 18 times. I guess they really want to market Connor McDavid:
Not everyone can afford to pay for sports coverage right now, and that is why we will keep as much of the site's content free for as long as we can.
But if you are able to, please consider subscribing to help keep our articles free (and get a few extra perks).
Erik Condra
Ability to comment and participate in our community
Twice monthly newsletter available only to subscribers
Ad-free reading
Our undying love and appreciation
Brady Tkachuk
Everything from the Erik Condra tier
10% discount on all merch
Access to any future paywalled content
A personal thank-you from the Silver Seven staff
Daniel Alfredsson
Everything from the Brady Tkachuk tier
Inner peace knowing you are supporting quality, independent coverage of your favourite sports team