Links, News and Notes: Mark Borowiecki Retires, Jake Sanderson Snubbed and More
Thursday's Links, News and Notes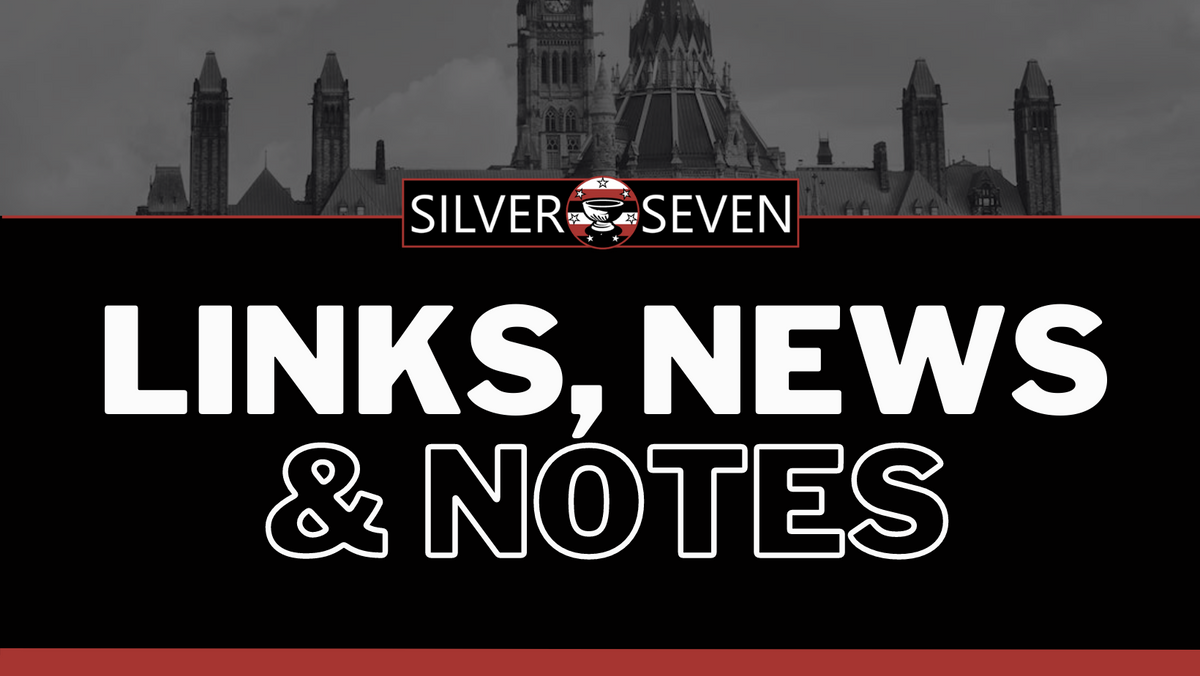 It's Thursday, so you know what that means! It's time for some links, news and notes from around the league and, as usual, a playoff update.
Playoffs
New York Rangers vs New Jersey Devils: Devils Win Series 4-3
The Devils took care of business in Game 7 and finished off round 1 with a dominating 4-0 win to become the last team to advance to the second round
Florida Panthers (4) vs Toronto Maple Leafs (2)- Panthers Lead Series 1-0
The Leafs find themselves in familiar territory, losing Game 1 at home against a Florida team. The Leafs may have gotten a bit over zealous and assumed the Panthers would be too tired to show up but they were once again humbled by a team that many expected them to beat. That being said, it seems the Leafs are playing their best hockey this post season after a rough outing so I expect them to easily tie the series in Game 2 tonight.
Seattle Kraken (5) vs Dallas Stars (4) OT - Krakens Lead Series 1-0
The Krakens are surprising many teams and fans in their first post season appearance. The Stars battled hard, especially Joe Pavelski but ultimately the Kraken were able to get an advantage in overtime.
New Jersey Devils (1) vs Carolina Hurricanes (5) - Hurricanes Lead Series 1-0
The Devils maybe needed a bit more rest before starting round 2. They were definitely not ready for the Carolina Hurricanes who took full advantage of their home ice.
Edmonton Oilers (4) vs Las Vegas Golden Knights(6) - Knights Lead Series 1-0
This series has the potential to be one of the most entertaining matchups in the playoffs. Leon Draisaitl had a dominating performance scoring 4 goals to being the Oilers oh so close to a comeback. I mean look at this goal:
The Oilers' power play may prove to be a lot of trouble for the Golden Knights but in Game 1; they were able to pull through. The Oilers don't want to go home down 2-0 in this series, so it will be interesting to see how they respond early on for Game 2.