Senators To Play in Sweden, Toronto League Under Investigation, and Playoff Updates
Thursday's Edition of the Links, News and Notes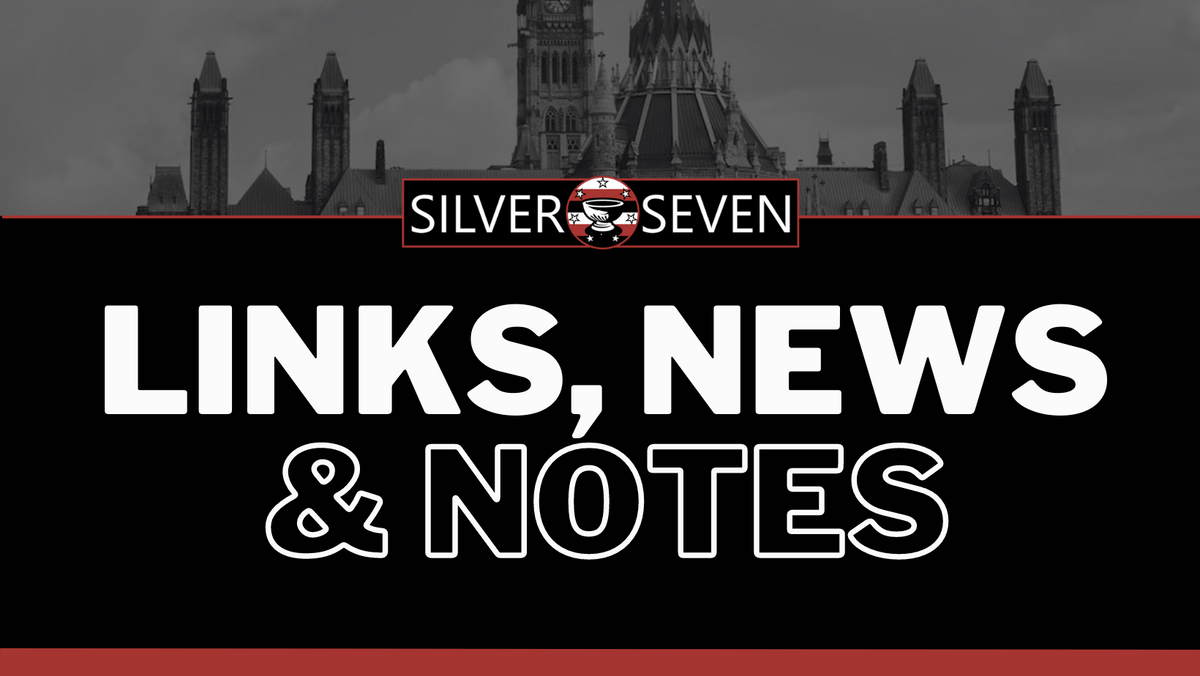 It may be one of the most exciting off-seasons we've had for a while but it's been so quiet so far on the most important topic of all. However, there's still some exciting news in Sens land, around the league, and of course a playoff update.
Playoffs
Wednesday's Games
Florida Panthers 4 @ Boston Bruins 3 - BOS leads 3-2
Patrice Bergeron made his debut for the Bruins but it wasn't enough to stave off the hungry Florida Panthers. The Panthers started off the series on some good footing but they seemed overwhelmed by the Bruins. However, on the brink of elimination, they found a way to survive another game as Matthew Tkachuk buried a fatal goalie giveaway in overtime after the Bruins tied the game late in the third. The Bruins were one inch away from winning the series with Brad Marchand on a breakaway in the dying seconds only to face some magical work from Sergei Bobrovsky to save the season.
Seattle Kraken 3 @ Colorado Avalanche 2 - SEA leads 3-2
The Krakens have been quietly impressing many people. While the Colorado Avalanche have not been the threat they were last season, they are still the Cup champions and all eyes are on them in this series. They haven't been a disappointment by any means but they haven't played like a Champion either and the Kraken have earned their series lead so far. We'll see how well the Kraken can hold on to this lead and if we will officially have a new Champion as of the next game. The highlight of the game had to be the goal by Kingstonian Tye Kartye who scores his first goal in his first NHL game to give his team a chance to advance to the second round at home; in the franchise's first playoff appearance.
Tonight's Games
Tampa Bay Lightning @ Toronto Maple Leafs - TOR leads 3-1
The end of the first-round jokes could happen tonight. The Toronto Maple Leafs haven't exactly dominated this series but they've annoyingly found a way to come back as the Bolts have been careless and sloppy in the past 2 games.  It will be interesting to see if the Bolts desperation will be stronger than the Leafs good fortunes but it should be a good game that hopefully ends up in the series going back to Tampa Bay.
New York Rangers @ New Jersey Devils - Series tied 2-2
I suspected this series to go to 7 games and so far I think that may be the case. Both teams have exchanged good and bad games and it'll be interesting to see what show we get tonight.
Winnipeg Jets @ Vegas Golden Knights - VGK leads series 3-1
It's going to take a miracle for the Jets to come back from this series. Nothing has gone their way so far and the Knights have been capitalizing on every opportunity they get. Now, the Jets have to face elimination without both Mark Scheifele and John Morrisey. Nikolaj Ehlers may be able to make his debut for Game 5 which would be a huge boost for the Jets who will need to really channel deep to see a Game 6.