Links, News, and Notes
Links, News, and Notes: Coyotes' Future, Ownership Update, Southern Final Four, and More
Links, news, and notes about Arizona's probable relocation, the KZA supporting the Sparks group, potential Conn Smythe winners, and more!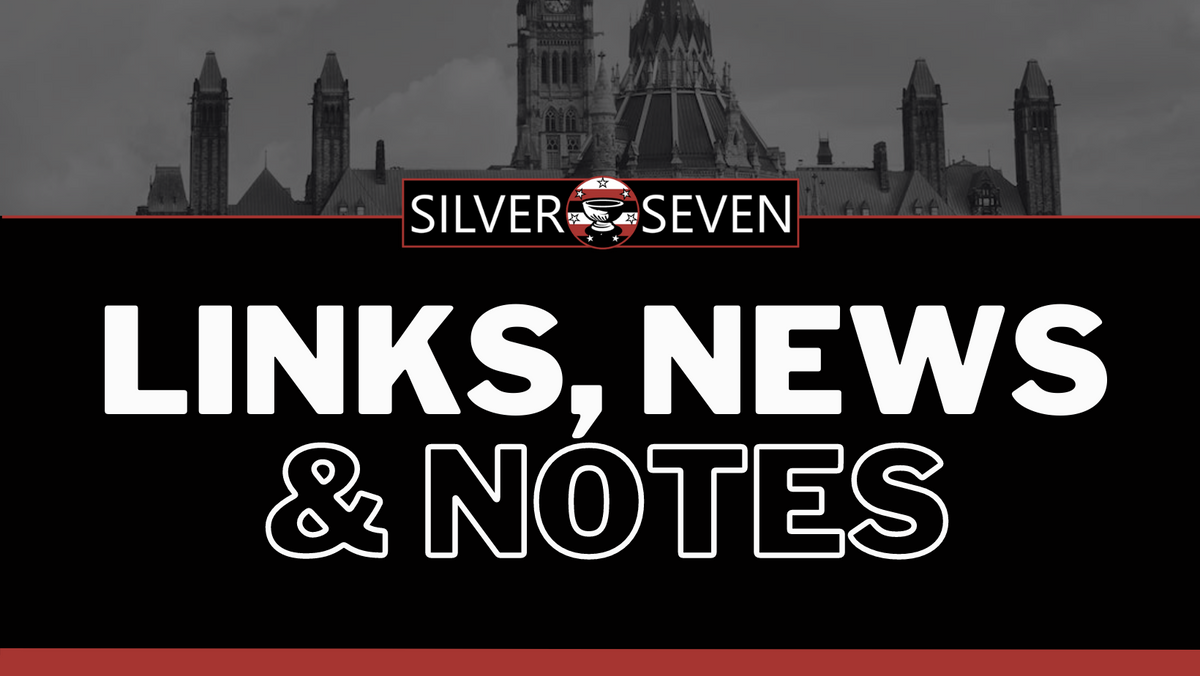 Somehow the biggest ownership news in the NHL this week wasn't about the Ottawa Senators: it was about the Arizona Coyotes. The Coyotes were seemingly dealt a death blow to their hopes to stay in Arizona, as the city of Tempe voted against their proposed arena and entertainment district. The Coyotes have been given chance after chance over the past few decades, and it seems like they're out of lifelines. It really is too bad because Phoenix is the 5th largest city in America, and growing the game in the South has definitely worked overall. I feel awful for fans of the team, but the reality is that the organization has been so poorly run for years.
Although the Coyotes are almost certainly moving eventually, it looks like they'll at least play one more year at Mullett Arena. After that, who knows?
Whether it's for relocation or expansion, Salt Lake City is definitely in focus for an NHL team. The Utah Jazz and Real Salt Lake owner even tweeted that bringing an NHL team there is "in motion." We'll see if there's any truth to that or if he's just being hopeful. Sean Gentille of The Athletic has a good rundown of the other options for relocation. Quebec City appears to not be as good of an option due to it being in the East.
In what has seemed like the longest ownership buying process, the Ottawa Senators ownership group could finally be announced soon. Binding bids were closed on Monday, and we know that Neko Sparks, the Kimel family, Michael Andlauer, and Steve Apostolopoulos are the four finalists. It's interesting to note that Chief Dylan Whiteduck and the Kitigan Zibi Anishnaabeg have endorsed the Sparks group as owners due to their proactiveness. Whiteduck left the door open for other groups as well though, so I hope whoever gets ownership of the team will involve the KZA in a meaningful way.
Joe Pavelski, Ryan Suter, and Brent Burns have all played 1250+ NHL games and have not won a Stanley Cup. Will this be the year for any of them?
Half of the Conference finalists have not won a Stanley Cup either, and just one win each from the other two - the Carolina Hurricanes back in 2006, and the Dallas Stars in 1999. This year definitely feels different, especially considering all four teams are in the southern part of the USA.
A lot of people (myself included) have talked about a desire to bring in Kyle Dubas to the Senators' front office, although he mentioned that next season he was either going to be with the Toronto Maple Leafs or nowhere. He's still without a contract heading into next season:
It's never too early to look at Conn Smythe candidates, and Matthew Tkachuk, Roope Hintz, Jack Eichel, and Sebastian Aho are the most likely from each team. However, there are others that have time to sneak up on us as well. Ryan Dixon has a good list of all the potential winners.
Playoff Update
Panthers @ Hurricanes (Series tied 0-0)
The Panthers look to continue their Cinderella story, and they will have to start in Carolina against a team that has been rolling as well as you could hope for despite some key injuries. Florida isn't quite a typical Cinderella story in the sense that they won the President's Trophy last season, but they are still definitely the underdogs. Frederik Andersen is expected to start against Sergei Bobrovsky in tonight's matchup.