Links, News, and Notes
Links News and Notes: Arbitration Rulings and Women's Hockey News
The Thursday edition of Links, News and Notes!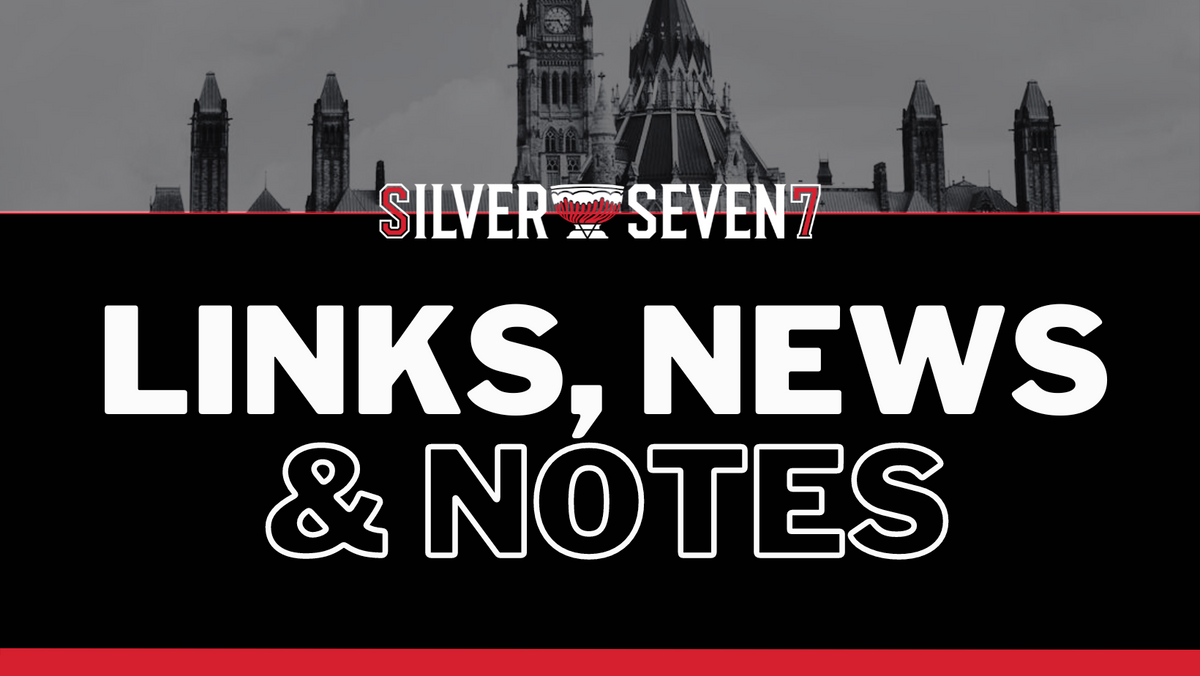 Our first order of business for today: Valley Milkman is the winner of our second trivia with an impressive 6/10! There was actually a tie at the top this week between Valley Milkman and Pinky & The Brain & Larry, and so a coin flip chose our winner. Congrats to Valley Milkman, thanks to everyone that played, and look out for another chance next week to win some Silver Seven Merch!
In case you haven't seen it yet, the newest member of the Ottawa Senators gave an introductory press conference on Tuesday, where he revealed, notably, that he is friends with Artem Zub.
With arbitration hearings beginning around the league, the Anaheim Ducks and Troy Terry have managed to avoid it altogether, reaching an agreement on a 7 year, $7 million AAV contract. Add him to the long, long list of young star forwards on deals that are going to look amazing when the cap goes up.
Former Senator Filip Gustavsson also got a new contract ahead of his arbitration date. He signed with with the Minnesota Wild for $3.75M over 3 years.
The other big signing was Bruins goaltender Jeremy Swayman being awarded $3.475M over one year by an arbitrator.
Check out Hockey of Tomorrow's excellent profile of the Black Girl Hockey Club, an organization that does a lot of good in the hockey world.
The end of the PHF and the anticipated start of a new women's hockey league in January remains one of the biggest hockey storylines of the summer. Liz Knox spoke to The Victory Press about the work that has gone into creating the new CBA.
Meanwhile, Hailey Salvian of The Athletic ($$) wrote a good overview of what we know about the new league. Notably, it sounds like Toronto and Montreal are locks to get their own local teams, with Minnesota and Boston as strong contenders as well. Those four locations probably make the most sense to host professional women's hockey teams, so that news is encouraging. Salvian also points out that the makeup of the league will be heavily influenced by whether the draft or free agency comes first, as that will determine whether star players get to choose where they play.
Finally, make sure you don't miss the latest episode of the Broadscast, which features Perrye and Gabi from To Hockey, With Love, as they discuss a recent controversy involving fans of hockey romance novels and how they've treated a member of the Seattle Kraken.