Links, News and Notes: Awards, Trade Rumours, Entry Draft
It's Nashville's time to shine!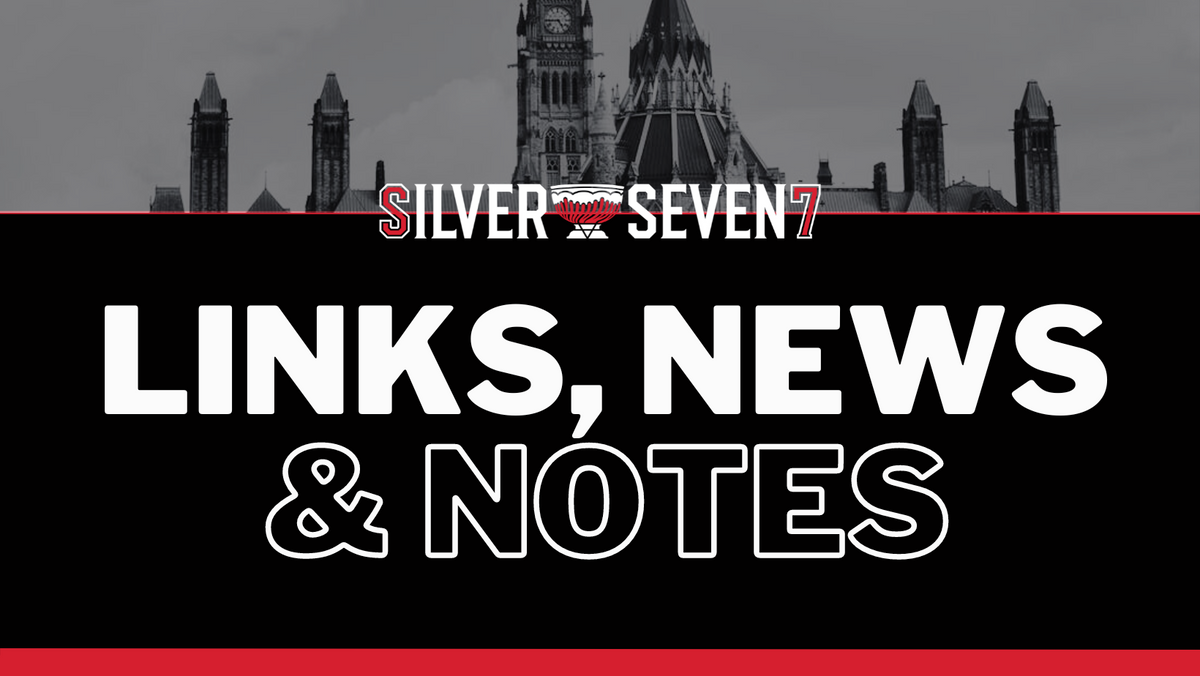 It's the busiest week of the off-season, and it's all going down in Nashville, Tennessee. For the Ottawa Senators, and every other team in the league, this week represents an opportunity to shape their present, and their future:
-Connor Bedard, generally regarded as a generational talent, is the slam dunk number one pick in Wednesday's draft and has been predicted as such since he was fifteen. The numbers speak for themselves, Bedard scored at a nearly identical rate to Connor McDavid in his draft year, but if you're interested in the story behind the wunderkid then Sonny Sachdeva has you covered with this profile over at Sportsnet.
-If you're looking for the best available guess as to the order of the picks in the draft, then look no further than Bob McKenzie. The mostly retired TSN analyst makes it clear that he's not in the business of analyzing the prospects himself, but he remains the most connected person in the business and his info about who's going where is as good as it gets.
-The NHL's yearly Awards Ceremony takes place tonight in Nashville, ahead of Wednesday's Entry Draft. The full list of nominees is here, though no Senators are among the finalists this year. As you may have heard, former Senator Erik Karlsson is the favourite for his third Norris, as well as being nominated for the Ted Lindsay award for the most outstanding players as voted by the players themselves.
-Speaking of Karlsson, it's well-established at this point that the San Jose Sharks will be trying very hard to trade the rearguard before the start of next season. Karlsson, who has a no-movement clause, spoke yesterday as part of the Awards media availability and stressed that his only concern was going somewhere that he felt he had a chance to win.  
-In addition to hosting this week's festivities, the Nashville Predators themselves were busy over the weekend, trading Ryan Johansen, with 50% of his salary retained, to the Colorado Avalanche for Alex Galchenyuk. Barry Trotz's time as a GM is off to a spicy start.
-Over at ESPN, Greg Wyshysnki gives the Avs an A- and  the Preds a B+ for the deal.  I like the move for Nashville, the future cap space saved by avoiding a buyout is more than worth it, and if you squint hard enough maybe you can convince yourself that Johansen is still a second line centre so I guess it's fine for Colorado too. I  do have my doubts, his underlying numbers the last few seasons are terrible, but the Avs are the kinda team where Johansen might thrive.
-In other minor trade news, the LA Kings dealt Sean Durzi to the Arizona Coyotes for a second round pick in 2024. I'm not going to pretend that I have a strong opinion on this one but I will say it's always interesting to see the Coyotes acquire a player they actually plan to play and pay.
-Speaking of trades, the Sens are still (maybe?) trying to trade Alex DeBrincat. If he's traded, Pierre Dorion and co. will likely be working hard to reinforce an already thin forward group.  Of the potential replacements out there, Bruce Garrioch threw some cold water on the notion that Travis Konecny could be dealt this summer, but that Scott Laughton could make sense. All I will say is that the drop-off from DeBrincat (or Konecny for that matter) to Laughton would be...precipitous.
-Jordan Staal has signed a four-year deal with a $2.9M AAV to remain with the Carolina Hurricanes. While Staal is not the player he was five years ago, he remains one of the premier checking centres in the league.
Not everyone can afford to pay for sports coverage right now, and that is why we will keep as much of the site's content free for as long as we can.
But if you are able to, please consider subscribing to help keep our articles free (and get a few extra perks).
Erik Condra
Ability to comment and participate in our community
Twice monthly newsletter available only to subscribers
Ad-free reading
Our undying love and appreciation
Brady Tkachuk
Everything from the Erik Condra tier
10% discount on all merch
Access to any future paywalled content
A personal thank-you from the Silver Seven staff
Daniel Alfredsson
Everything from the Brady Tkachuk tier
Inner peace knowing you are supporting quality, independent coverage of your favourite sports team