LeBreton Update?!, the Shuffling of the Hockey Men, and More Playoffs
It's YOUR Thursday Links, News, and Notes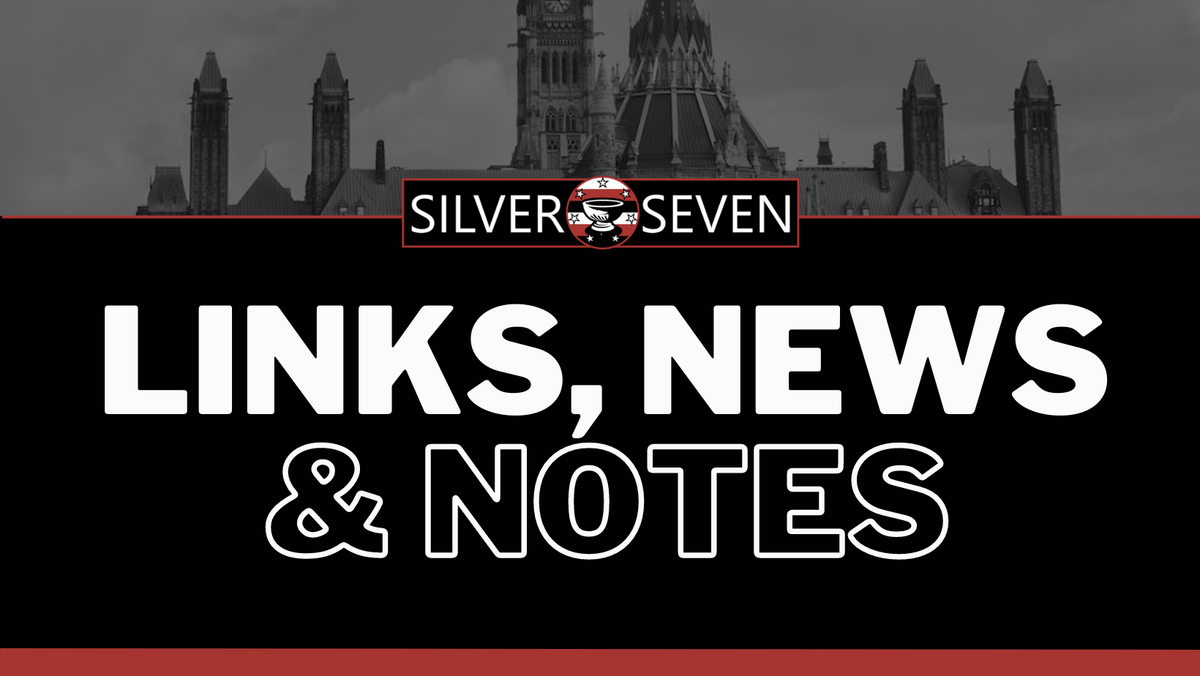 NEWS
The NCC board of directors met this morning with Mayor Sutcliffe in attendance. We did not get any groundbreaking (pun intended) news from the meeting. The NCC continues to stay in touch with the Sens organization throughout the process of the sale of the team and the NCC still intends to have a lease in place for the arena by the fall. No one would commit to a date of completion beyond the standard that cities can build arenas of this scale in three-four years. Go Sens Go.
While the Ottawa Senators may find themselves alone among NHL teams in their search for a new owner, they have plenty of company in not knowing for sure who will serve as general manager or head coach this fall. Calgary joins Philadelphia and Pittsburgh at the sans-GM table after Brad Treliving got the hell out of the dodge earlier this week. Columbus, Anaheim, and Washington all need new coaches after enduring varying degrees of suck this past season.
PLAYOFFS
Wednesday's Games

Islanders 3 @ Canes 4 (OT) - CAR leads 2-0
And you may ask yourself, can the Isles score enough goals to support Ilya Sorokin's heroics? And I may tell you, no. Even in the absence of Andrei Svechnikov, the Canes have found a way to outscore Mathew Barzal and the Islanders in this relatively close series. Keep in mind that the Canes have pretty decent goaltending of their own (just not quite on the household name level of New York). I still expect the battle of the Sebastian Ahos to go five or six games. Look for Sorokin to steal one or two of the next games at home. Come for the Jean-Gabriel Pageau. Stay for the Stefan Noesen.
Panthers 6 @ Bruins 3 - Series tied 1-1
Let the record show that Sam Bennett (in the lineup) outscored Patrice Bergeron (not in the lineup) in game two of what people said would amount to a very lopsided series. Plot twist--Anthony Duclair's and Colin White's team beat Nick Foligno's team. I don't know who Alex Lyon is but he sure didn't give up six goals last night--Linus Ullmark! (if that is your real name, Linus Off-the-mark). Panthers in seven.

Wild 3 @ Stars 7 - Series tied 1-1
I certainly wouldn't have pegged this series as high-scoring but I guess they play the game on the ice and not on the proverbial excel spreadsheet. Tip of the hat to big D for avenging Joe Pavelski not with violence but with skill. Dallas feasted on special teams with three powerplay goals and a shorty for good measure. Minnesota didn't have any ex-Senators in the lineup last night. Come on, Evgenii Dadonov!
Kings 2 @ Oilers 4 - Series tied 1-1
If nothing else we won't have to bear the national sports media meltdown for another 48-hours because god forbid Winnipeg should have the best hockey team left standing in the stanley cup playoffs (heck, they already have the best punk scene in the mediocre white north). Even with the Oilers' sus defence (we love you, Cody!) I don't know how the Kings will score enough goals without Kevin Fiala.
Today's Games

Lightning @ Maple Leafs - TBL leads 1-0
The Bolts still have their work cut out for them even after an hilarious game one victory as Victor Hedman and Erik Cernak could both miss game two of the series. Toronto meanwhile will proceed (to their demise we can only hope) without the services of one Michael Bunting. No pressure, Nick Paul, but let's wrap this up before the other guy with two first names shows up in the crease for the blue guys.
Rangers @ Devils - NYR Leads 1-0
Oh great, a team with better nerd stats losing to a team with superhuman goaltending, just what the world needs right now! Would it kill the Devils, who may I remind you went out and got Timo flippin' Meier at the deadline, to not lose by four goals to the team that acquired Ben Harpur mid-season? Maybe the Devils deserve to lose to these bums.
Kraken @ Avalanche - SEA Leads 1-0
Speaking of bums who deserve to lose to other bums, this Colorado team stinks! Just look at those forward lines--a bunch of nobodies! Remind me again who just had the expansion draft. Good on Philipp Grubauer if he can give the business to his old team in such a comedic way. Also, I kid you not, Seattle has a player named Will Borgen. This game sometimes! Give Seattle the cup based on funniest names alone.
Jets @ Knights - WPG Leads 1-0
For whatever reason (definitely my utter disdain for such a made-up team) I find it exceptionally funny that a good goalie team like Winnipeg has such a good chance of upsetting a good nerd stats team like the Knights (despite my prior ire about the NJ-NY series). Dylan DeMelo, may you proceed and fulfill the prophecy and vanquish legendary Ottawa Senators forward Mark Stone Michael Amadio.