Last-minute signings, former Senator updates, and PWHL free agency
It's the Thursday edition of Links, News and Notes!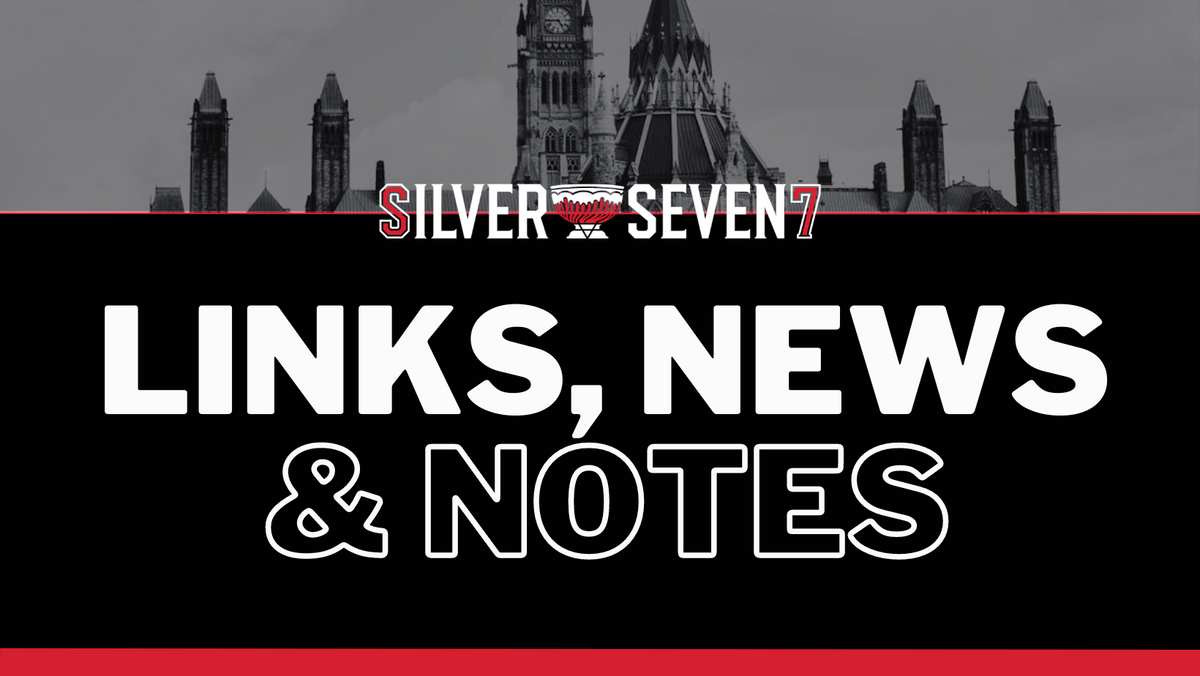 One of the hockey world's most beloved coaches is off to the OHL: Bruce Boudreau has signed with the Niagara IceDogs after an emotional departure from Vancouver last year.
We got some great Stützle quotes in his Q&A with the NHL!
Hockey Canada will hold a summit tomorrow where they will discuss toxic masculinity in the sport. This is part of the organization's attempt to deal with the allegations of sexual assault involving members of the 2018 world junior team that surfaced last year.
The Champions Hockey League is instituting a rule change for the 2023-24 hockey season that will require teams to kill penalties in their entirety, instead of having penalties end once the team on the powerplay scores. In the wake of this, Travis Yost over at TSN wonders if a similar rule change could improve scoring in the NHL.
As training camps approach, the last few signings of the offseason are trickling in. Notably, the Flyers locked up Morgan Frost for 2 more years. Also, apparently Phil Kessel is open to playing next season, and is fine with breaking his ironman streak.
Former Senator Ryan Dzingel has signed a professional tryout with Arizona.
Another former Senator, Michael Del Zotto, has announced his retirement after 13 seasons.
PWHL Toronto has officially announced their first 3 signings: Blayre Turnbull, Renata Fast and Sarah Nurse. The Canadian Olympic team is so ridiculously full of talent that it's pretty much impossible to go wrong, so it's no surprise that this lineup strikes fear into my heart as an Ottawa fan. It should be a fun season!
It hasn't officially been announced yet, but it's being reported that Montreal will sign Ann-Renée Desbiens, Marie-Philip Poulin and Laura Stacey. Haha. We're in danger.
On the American side, Hilary Knight is allegedly making her grand return to Boston, while Abby Roque and Alex Carpenter will be going to New York. Minnesota has officially announced defender Lee Stecklein and forwards Kendall Coyne Schofield and Kelly Pannek as their first three players. Fun fact: Coyne-Schofield gave birth in July. Women's hockey!
Brianne Jenner had something interesting to say about her new Ottawa teammate:
Not everyone can afford to pay for sports coverage right now, and that is why we will keep as much of the site's content free for as long as we can.
But if you are able to, please consider subscribing to help keep our articles free (and get a few extra perks).
Erik Condra
Ability to comment and participate in our community
Twice monthly newsletter available only to subscribers
Ad-free reading
Our undying love and appreciation
Brady Tkachuk
Everything from the Erik Condra tier
10% discount on all merch
Access to any future paywalled content
A personal thank-you from the Silver Seven staff
Daniel Alfredsson
Everything from the Brady Tkachuk tier
Inner peace knowing you are supporting quality, independent coverage of your favourite sports team