Korpisalo in Ottawa: The Best and Worst Case Scenarios
The Sens have a new presumative starting goalie in Joonas Korpisalo; what can we expect from a new face in Ottawa?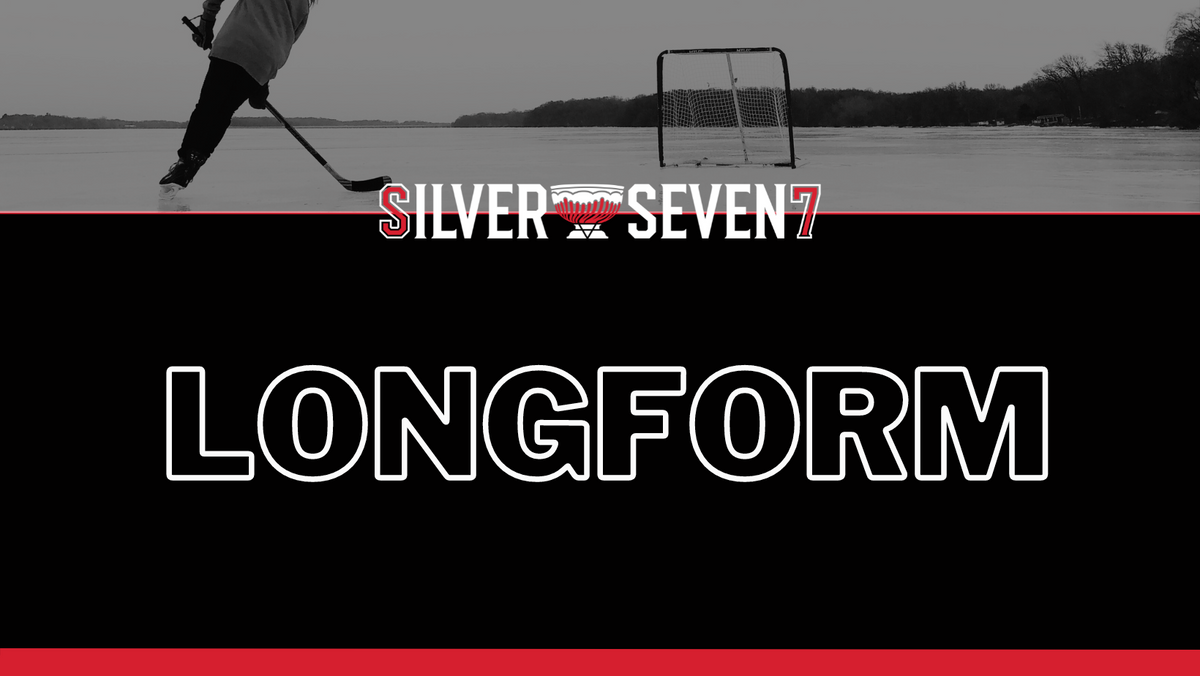 Joonas Korpisalo is the latest UFA to sign with the Ottawa Senators, and all signs point to him being the starting goalie for the next few years. At a price tag of $4M per year for the next five years, he'll be paid $1.25M more than Anton Forsberg, and for three years longer. The team is likely hoping Korpisal can allow Mads Søgaard the time (or Leevi Meriläinen or Kevin Mandolese or Vladimir Nikitin or...) to blossom into an NHL starter, rather than needing the big Dane to be a big-league regular right now. Korpisalo was generally sought-after, being ranked as the best or second-best (depending on your view on Tristan Jarry) available UFA goalie. His coming to Ottawa means the team won't need to stretch an already depleted prospect system for a year of Connor Hellebuyck, or a couple years of Juuse Saros.
Korpisalo is coming off a career-best season in 2022-23, posting an all-situations save percentage of .915 and a GAA of 2.87 in 39 games (37 starts) split between the Kings and Blue Jackets. His career numbers in 221 games are .904 and 3.01, reasonable but not amazing numbers. What's more exciting about last season is that he still put up .913 behind an awful Columbus squad. Ottawa's top-four of Chabot–Chychrun–Sanderson–Zub will be a major upgrade in that regard, so hopefully he can keep it up. The question is if, at 29 years old, Korpisal has reached his potential -- or if this past year was an outlier in a position where repeatability is rare.  
Travis Yost recently had a great post looking at why a five-year term was risky in Korpisalo's case. Stats-head Dom Luszczyszyn also decried the term on the deal. Friend of the blog Micah McCurdy had similar reservations:
So, what can we reasonably expect from Korpisalo? I've tried to put together some realistic best- and worst-case scenarios. I say realistic, because unrealistic best-case is he becomes the second coming of Dominik Hasek (with an untearable adductor), and worst-case is that his legs fall off during summer training, both of which are kind of funny scenarios but not particularly helpful analysis.
Best-Case
One of the most interesting points of comparison will be very familiar to Sens fans: Craig Anderson. After years as a dependable backup, Anderson had a breakout season at age 29, putting up a .917SV% and 2.64 GAA in his first season as a starter. He came to Ottawa having played 213 career games, and was the best goalie in team history over the next several seasons. Korpisalo arriving at age 29 and 221 career games could end up like this. The obvious exception is that Andy played 71 games in 2009–10 for Colorado, while Korpisalo hasn't even played 40 in a season.
Another, perhaps less fondly remembered, comparable is Cam Talbot, who got offered his first chance as a starter at age 28 and managed .917, .919, and .908 save percentages in his first three years as a starter. The difference here is he had almost no mileage.
A final option is Brian Elliott, a third Sens-familiar option. Elliott was a little younger, at age 26, but after 142 games, he played to a .940SV% in 38 games for the St. Louis Blues, and put together five excellent seasons, playing about half the games.
If he were to match our historical best case comparisons, Korpisalo could perform as a .920 goalie, playing ~50 games a season, with lots of tread left on the tires. He wouldn't be the first goalie to do this, and if it does come to pass, he will be a bargain for several seasons.
Worst-Case
Of course, for any good option, there's always opposite cases, the reasons to be skeptical. The most recent analogous situation is that of Jack Campbell. He had been a promising backup in LA, and Toronto turned him into a serviceable starter. He was 30, coming off a .914 in 49 games when he signed at $5M for 5 years in Edmonton -- and his stats promptly cratered to an .888SV% in 36 games in the first season. His contract certainly looks like an albatross, though he could have a Bobrovskyan renaissance I suppose. Edmonton's stuck with him for 4 more years, after all, there'll almost certainly be some chances for him to redeem himself.
Another example is a different former backup to Jonathan Quick: Martin Jones. Jones looked great in 34 games as a backup, putting up a .921. What we often forget is that he blossomed at first as a starter, putting up a .915 across 190 games in his first three seasons as a Shark, before he became a punchline. However, after putting up one last great season at age 28, he has yet to surpass a .900 save percentage since. San Jose actually bought out his last 3 years at a $5.75M cap hit. The games and age cutoff where he fell apart are eerily close to Korpisalo.
One more cautionary tale comes in the form of Ilya Bryzgalov. To be fair, he was at over 300 games and age 31 when Philly traded for him (and shipped out Jeff Carter and Mike Richards to make room for him [who won the Cup that next season in LA]). Still, he dropped to a .909 in 59 games, followed it up with a .900 in 40 games, and then got bought out. Of course he'd had a few years as a starter, but all the more reason to not expect him to fall off a cliff. Especially for a goalie who's had health issues, Korpisalo could very well fall off a cliff.
Verdict
So, what do the Sens have in Korpisalo? It's hard to know. He could have the longevity of Andy or the fragility of Jones after age 30. His lack of playing time in his 20s could be rest that's a weapon, or could mean this season was an unrepeatable fluke. My gut says we'll get a couple of above-average seasons out of him before the contract might turn worrisome. What we do know is that Dorion is essentially staking his job on Korpisalo–Forsberg being the answer. If it isn't the solution, new ownership will likely have a new GM in place by the spring (if not sooner). But Dorion can't afford to think about 3 years from now, he needs to worry about now. Seize the day. Korpe diem, as I'm sure nobody will ever say again.
Not everyone can afford to pay for sports coverage right now, and that is why we will keep as much of the site's content free for as long as we can.
But if you are able to, please consider subscribing to help keep our articles free (and get a few extra perks).
Erik Condra
Ability to comment and participate in our community
Twice monthly newsletter available only to subscribers
Ad-free reading
Our undying love and appreciation
Brady Tkachuk
Everything from the Erik Condra tier
10% discount on all merch
Access to any future paywalled content
A personal thank-you from the Silver Seven staff
Daniel Alfredsson
Everything from the Brady Tkachuk tier
Inner peace knowing you are supporting quality, independent coverage of your favourite sports team