Is the Refereeing Problem Threatening the NHL?
Is the NHL "rigged" or just incompetent?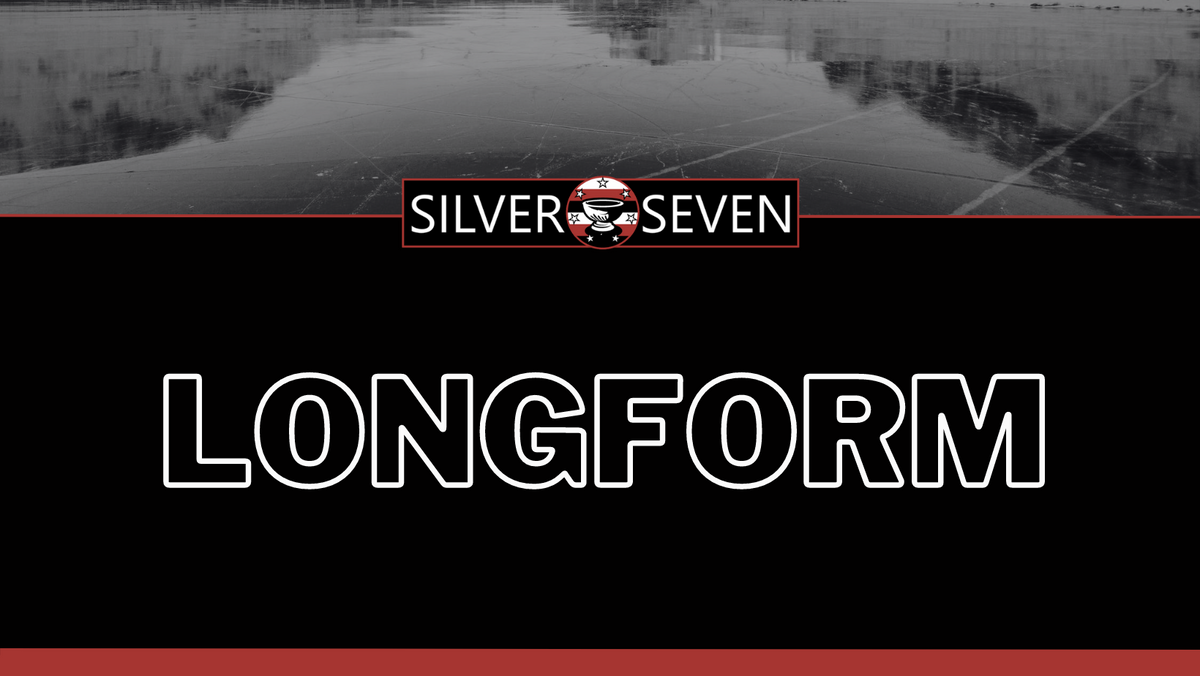 I was at an event this past weekend and, naturally, I found myself talking hockey. One of the guests mentioned that he has a hard time watching games these days. Mind you, he was a Leafs fan and we all understood he was still grieving but he did raise a good point. He mentioned that, on many occasions, the games themselves felt "rigged" -- and not just in the playoffs. I don't think officiating or NHL bias had anything to do with the Leafs losing, but anecdotally the number of fans complaining about the officiating unjustly deciding the outcome of the game does seem to be on the rise.
I, for one, don't believe in any type of organized "rigging", even when it comes to draft lotteries or NHL Awards. However, I do believe there has been a competency issue becoming more prominent in the NHL as it pertains to officiating and discipline. While hockey fandom is a form of entertainment, the heavily invested fans, the fanatics you might say, are more traumatized than they are necessarily entertained. This type of dedication isn't like a movie you go to escape for 2 hours and come out and forget about it. It becomes part of a fan's life, they get invested with every roster change, every update, and every win. While the players get paid the big dollars, most of us would like to think it's more than just the money for them as well.
The Florida Panthers are having a run that is hard to ignore. After beating the Boston Bruins - who had a record-breaking season - they went along to easily handle the Toronto Maple Leafs and are now dissecting the Carolina Hurricanes. When the Ottawa Senators went on their 2017 run and the Habs on their 2021 run, it seemed there was much more excitement about the hockey side of these runs but the focus of most games these days is a missed call or a bad hit that goes unpunished or not punished enough. We have a final four of Southern teams yet instead of celebrating the growth of the game, we're getting fans tuning out because they feel games have become unwatchable (and no, not just Leafs fans).
The first game between the Carolina Hurricanes and the Florida Panthers ended up needing 4 overtime periods to end which was entertaining for most fans. This should have been the storyline, but the disallowed goal early in the first overtime period ended up being a major point of discourse. Why? Because it was such a blatantly incorrect call that left many wondering if the officials just didn't want the game to end or at least in a manner where the Panthers would win. You don't need to be conspiratorially-minded to think that poor officiating decisions are having outsized impact on the outcome of the games . There have been officiating controversies in the Leafs/Bolts series, the Oilers/Golden Knights had their fair share of discourse and of course, the Leafs/Panthers series didn't end without its drama. Perhaps worst of all is that the league seems to be totally unbothered by their reputation continuing to be damaged in this way.
I've focused on recent playoff scenarios but the truth is, the regular season had more than its fair share of issues as well. Hockey fans have always taken pride in the sport's ability to balance the intensity of the competition with some semblance of structured rules. Lately the league seems to not be too preoccupied with how their officiating is perceived. I should also mention that officiating is not the only area where the league doesn't seem to have its priorities in order: Outdoor games are primarily given to the same rotation of teams, the Chicago Blackhawks were involved in one of the worst scandals in recent history and got out of it almost completely unscathed, most fans completely disregard All-Star games and the Award shows.
Maybe not everyone feels this way and I still very much love and enjoy watching the Sens but my level of interest in the rest of the NHL has ebbed because of this confluence of league mismanagement. My level of interest in sports shows and analysis from mainstream media has also completely dwindled because, just like NHL officiating, the broadcasting feels like it has become a combination of incompetent and lazy.
There's a temptation to chalk some of this up to nostalgia: weren't things always better back in the day? But it's impossible to discard a growing sense of discontentment among NHL fans. Officiating seems to be at the heart of any "ruined" good game but ultimately that is something that falls back on NHL leadership. I'm not sure if it's something with an easy fix or just a part of the game that we have to accept now but I know that every time a bad hit doesn't get called, I'm afraid of what the next hit will look like because players are being told that potentially injuring a player is acceptable.
The NHL's agenda to grow revenue doesn't have to be at odds with a basic level of competence when it comes to officiating and league management of other vital issues.  If the league is serious about "growing the game" there are some critical issues that need addressing.
Not everyone can afford to pay for sports coverage right now, and that is why we will keep as much of the site's content free for as long as we can.
But if you are able to, please consider subscribing to help keep our articles free (and get a few extra perks).
Erik Condra
Ability to comment and participate in our community
Twice monthly newsletter available only to subscribers
Ad-free reading
Our undying love and appreciation
Brady Tkachuk
Everything from the Erik Condra tier
10% discount on all merch
Access to any future paywalled content
A personal thank-you from the Silver Seven staff
Daniel Alfredsson
Everything from the Brady Tkachuk tier
Inner peace knowing you are supporting quality, independent coverage of your favourite sports team