Game Coverage
Game 79 Preview: Ottawa Senators @ Florida Panthers
Elimination watch is officially on as the Ottawa Senators take on the Florida Panthers in what could be a do or die game.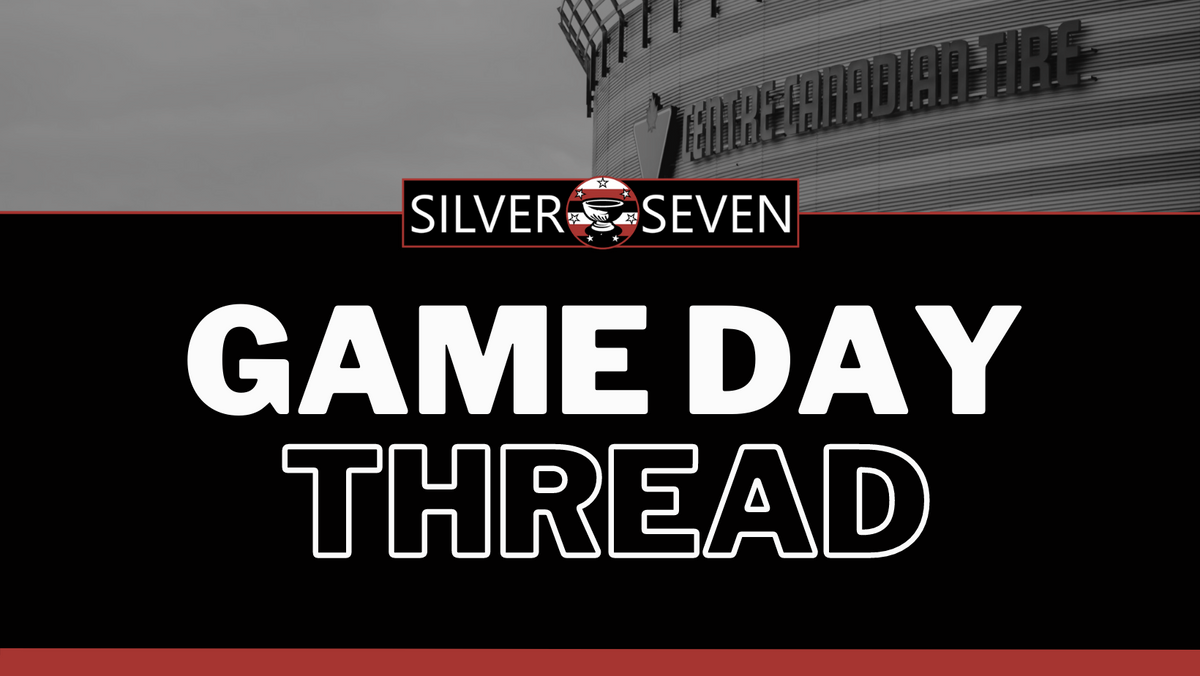 We've made it to the 79th game of the season and, while the chances are incredibly, insanely low, the Ottawa Senators are still mathematically able to make the playoffs. I know if you had asked me back in September how I'd feel about that outcome, given how the last five seasons have gone, I would've been pretty psyched.
That being said, the Sens Elimination Watch™ is officially, mathematically, on.
While storms hit the Ottawa area, the Sens find themselves in Sunrise to face the Florida Panthers for one final time this season. During their last match just over a week ago, the Sens pummelled the Panthers 5-2 in what felt like a statement game heading down the stretch. Since then, the Panthers have been winning and the Sens have not, bringing Florida into a Wild Card spot and the Sens on the outside looking in.
On Tuesday, the Sens leaned on rookie goaltender Leevi Meriläinen, who's valiant NHL debut helped gain the team a point. Allowing just three goals, two of which were deflections, and posting a 0.919 SV%, the young Finn certainly gave flashes of hope to a Sens fan base constantly wondering who the goalie of the future really is.
Having missed some time with an illness, Mads Søgaard did join the Sens in Florida yesterday, meaning the team has their two rookies and veteran goaltender Cam Talbot all available for tonight.
TSN 1200 confirmed earlier today that there would be no changes to the Sens lineup as they face the Panthers tonight. This means we'll get to see another game from Egor Sokolov. All four NoDakSens will be back as well. It also likely means that the Sens will be returning to Leevi Meriläinen in net after his solid NHL debut on Tuesday. Should that change, we will update this post accordingly!
Game Notes:
With just four games left in the season, Tim Stützle will have to score in almost every game if he wants to hit that magical 40 goal mark, as he sits with 37 on the season to date.
Claude Giroux's milestone watch is also looking to be in jeopardy as the veteran forward is just four points shy of 1,000 on his career. He's been almost a point per game player this season, so hitting this milestone is definitely possible. A multi-point night against his former team tonight would, of course, go a long way.
If there wasn't enough pressure for the Sens to perform tonight as they face potential elimination scenarios, I can imagine it's not at the top of Brady Tkachuk's wish list to have his club eliminated from playoff contention by his brother. I'm no fortune teller but I think we can expect a big performance from the Tkaptain tonight.
Alex DeBrincat comes into tonight with three goals and two assists in his last five games.
With a severely depleted defense corps, DJ Smith will look to continue giving Erik Brännström solid minutes, as the puck moving virtuoso has averaged over 20 minutes per game in Ottawa's last five.
Speaking of minutes on the blueline, Jake Sanderson pulled a Thomas Chabot in Tuesday's overtime loss to Carolina as the rookie blueliner racked up over 30 minutes of ice time. With Jacob Bernard-Docker and Tyler Kleven back in the lineup, we can only assume we'll be seeing a lot of #85 again tonight.
Game 79
Ottawa Senators
Florida Panthers
Category
Player
#
Player
#
Goals
Tim Stützle
37
Carter Verhaeghe
40
Assists
Tim Stützle
47
Matthew Tkachuk
64
Points
Tim Stützle
84
Matthew Tkachuk
103
Shots
Brady Tkachuk
328
Matthew Tkachuk
302
Time on Ice/GP
Thomas Chabot
24:58
Brandon Montour
24:07