Game 78 Preview: Ottawa Senators @ Carolina Hurricanes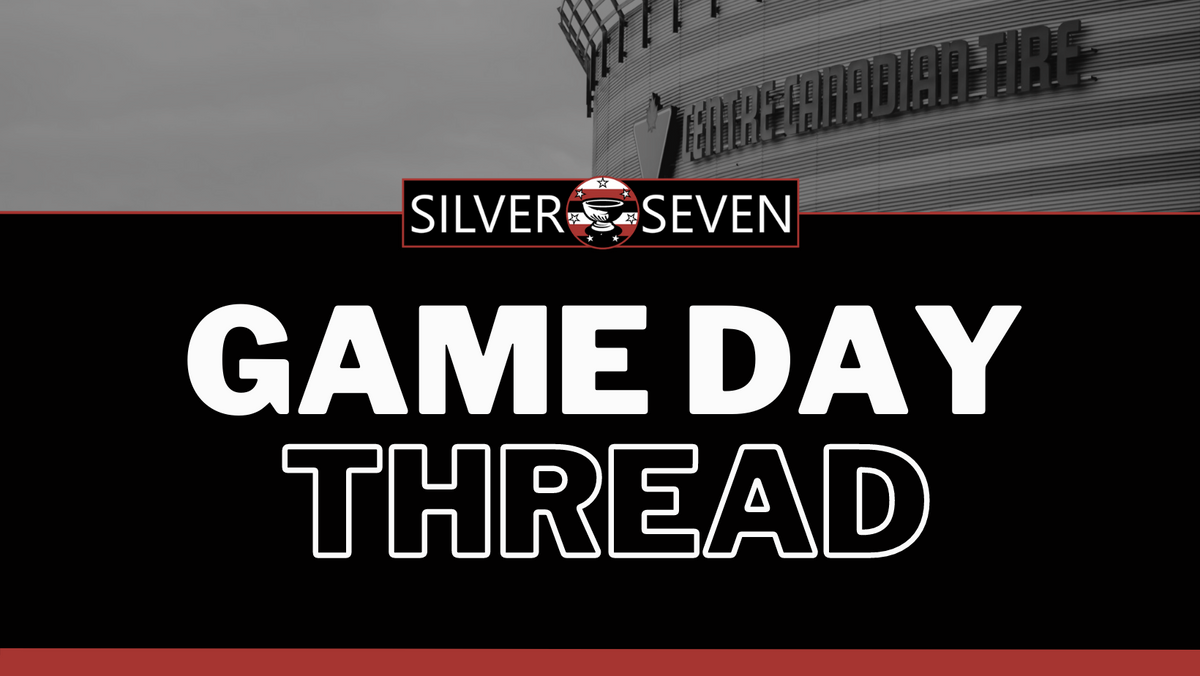 The Ottawa Senators are not mathematically eliminated from the post-season, but they are down to their last breath. Virtually any kind of slip-up in their five remaining games will spell the end. Oh, and they'll also need a lot of help along the way. The situation is...less than ideal.
Perhaps you watch because you want to keep the faith, or perhaps you will be watching because you want to get a sense of what the team might look like next year. In that regard, there is some good news: Egor Sokolov was recalled from Belleville and will be in the line-up, and Leevi Meriläinen is slated to make his NHL debut in net. Goaltending has been something of a sore spot the last couple of weeks, so I suppose it can't hurt to see what the 2020 draft pick can do. As for Sokolov, he's enjoyed a successful campaign in the AHL with 55 points in 67 games. The soon-to-be 23 year-old has struggled with the pace of play in the NHL during his prior stints. These last few games would be great opportunity to show that he'll be ready for the real deal next fall.
As for the Carolina Hurriances, there's not much to say in a way: they have been one of the league's elite teams for years nad this season is no different. They have a credible claim to the title of second best in the league this year, they are absolute crushers defensively, and they overwhelm you with an incredible volume of shots.  Simply put, they are very, very hard to play against, and they basically never let their foot off the gas. If the Sens can summon a victory tonight, it will be well-earned.
Here's how the Sens lined up in practice this morning:
Game Notes:
-When everyone is healthy, the Sens' defense group seems to me like a real area strength but all it takes is a couple of injuries to return it to question mark status. Expect to see Jake Sanderson, Artem Zub, and to a slightly lesser extent Erik Brännström soak up a lot of minutes tonight.
-DJ Smith indicated that there were a couple of players banged up that would be game-time decision; Mathieu Joseph, for instance, appeared to be visible struggling during the skate.
-While the Hurricanes don't have a single player scoring at a better than a point a game rate, whereas the Sens boast two, they have a remarkable 15 players with better than 20 points as compared to just ten for Ottawa. The 'Canes have (an albeit diminished) Paul Stasny as their fourth line centre. This is what a truly "deep" team looks like. If I had to pick one team that I thought had the best chance to take down the Boston Bruins, it would probably be Carolina.
Where to watch/listen: RDS2 TSN5 TSN1200 @7PM EST
Stats:
Game 78
Ottawa Senators
Carolina Hurricanes
Category
#
Rank
#
Rank
Goals/GP
3.14
19th
3.21
16th
Goals Against/GP
3.25
19th
2.54
2nd
Shots/GP
33.2
8th
34.9
3rd
Shots Against/GP
31.4
19th
25.8
1st
Powerplay %
24.4
6th
20.5
20th
Penalty Kill %
81.6
10th
84.0
2nd
Corsi % (5v5 SVA)
51.13
16th
61.68
1st
xGF % (5v5 SVA)
50.39
18th
60.97
1st