Game 77 Preview and Open Thread: Ottawa Senators @ Columbus Blue Jackets
Ottawa's last game against a lottery team and then we get five not-so-nice matchups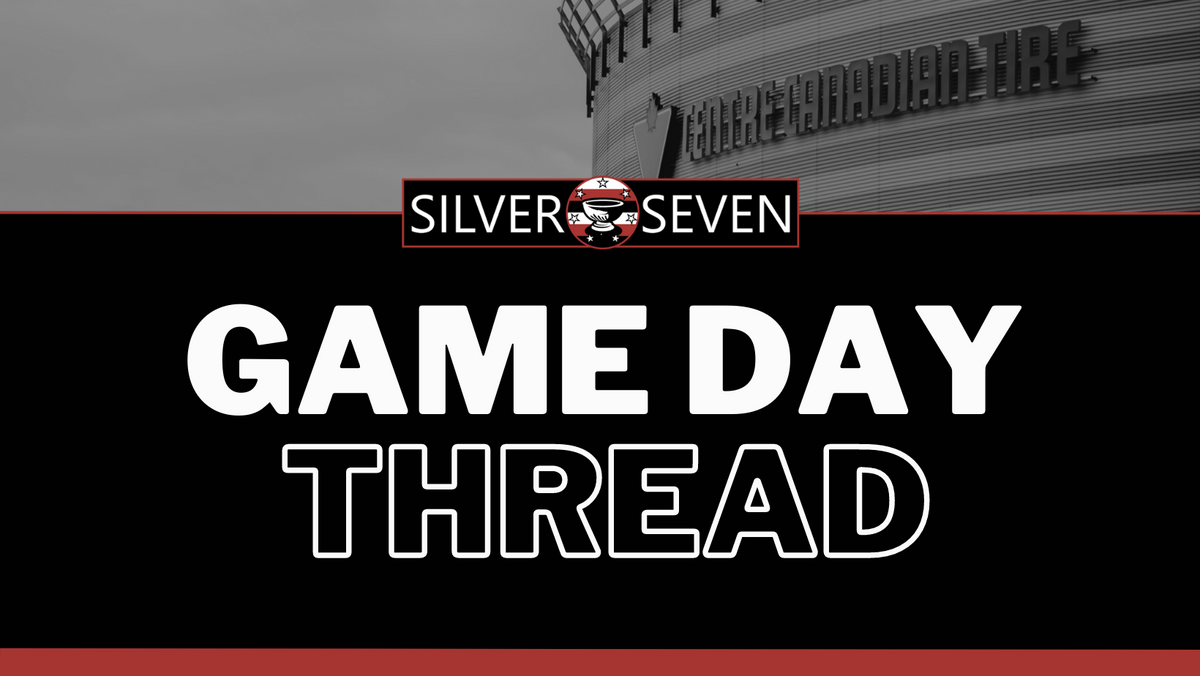 The Sens still have five games left after tonight to pad personal stats and make the best possible impression heading into the off-season, but any player looking to do so should probably take advantage of a more mediocre opponent in Columbus before the season winds down with some more formidable opposition on its way.
Of note, Tim Stützle and Brady Tkachuk can still make a run at 40 goals while Claude Giroux and Alex DeBrincat can realistically still manage 30. Any member of the top line could reach 50 assists. Jake Sanderson sits second in rookie scoring among defenders and Shane Pinto remains tied for third in rookie goal-scoring.
I don't know that we can realistically expect Ottawa to break even in all situation goals for and against given the remaining schedule but they can still try to break even in trivial categories like shorthanded goals for/against or penalties drawn/taken. I also don't think any of us really need to dig too deep for reasons to keep watching this team given the progress they've made this year and given the fact that this core will almost certainly pick up where they left off come the fall. Despite the seemingly inevitably disappointing ending, this team has given us plenty of reason to watch.
Game Notes
Ottawa's Injuries: Derick Brassard, Thomas Chabot, Jakob Chychrun, Anton Forsberg, Julien Gauthier, Travis Hamonic, Parker Kelly, and Josh Norris.
The Sens have recalled Leevi Merilainen in response to Søgaard leaving last night's game with an illness, but I would be shocked to see him in net as he played last night for Belleville (where he posted a shutout!)
Columbus' Injuries: Jake Bean, Nick Blankenburg, Adam Boqvist, Justin Danforth, Erik Gudbranson, Patrik Laine, Elvis Merzilikins, Mathieu Olivier, Lane Pederson, Jack Roslovic, and Zach Werenski.
Columbus lost 7-0 last night (hosted Panthers) and Michael Hutchinson got the start. It bodes well for Ottawa that both teams play the second half of back-to-backs but also the Jackets got to sleep in their own beds last night.
As you well know by now, the Senators have had their struggles at five-on-five this season, living and dying on special teams. So it brings me no pleasure informing you that when it comes to five-on-five PDO, the Sens share the same zip code as the basement-dwelling Blue Jackets (< 1.000). In terms of expected goals at five-on-five however (as you can see in the team stats) has an advantage of over five percentage points so, no, Ottawa has no excuses not to take care of business tonight.
The Jackets generate more on the powerplay than I would have expected given their roster (8.02 expected goals per 60) but Ottawa still has the advantage (9.46). Ottawa also has the advantage on the penalty kill (just about 0.5 fewer expected goals against per 60). Overall the Jackets have had some of the least effective goaltending in the NHL this season (88.7%). Stats still courtesy of natural stat trick
Can you imagine this Jackets team had they not signed Gaudreau?
Where to watch/listen: RDS TSN5 TSN1200 @6PM EST
Lines from Last Game
Ottawa Senators
Tkachuk - Stützle - Giroux
DeBrincat - Pinto - Batherson
Joseph - Gambrell - Greig
Brown - Kastelic - Watson

Sanderson - Zub
Brännström - Bernard-Docker
Kleven - Holden


Columbus Blue Jackets
Gaudreau - Jenner - Marchenko
Luoto - Dunne - McKown
Johnson - Richards - Bemstrom
Robinson - Kuraly - Foudy

Peeke - Berni
Christiansen - Bjork
Sweezy - Bayreuther


Stats
Game 77
Ottawa Senators
Columbus Blue Jackets
Category
Player
#
Player
#
Goals
Tim Stützle
37
Boone Jenner
25
Assists
Tim Stützle
47
Johnny Goudreau
50
Points
Tim Stützle
84
Johnny Goudreau
69
Shots
Brady Tkachuk
324
Boone Jenner
209
ATOI
Thomas Chabot
24:58
Zach Werenski
23:35
Game 77
Ottawa Senators
Columbus Blue Jackets
Category
Rank
#
Rank
#
Goals
18th
3.12
30th
2.62
Goals against
19th
3.21
31st
3.95
Shots
7th
33.0
25th
29.3
Shots against
20th
31.2
31st
35.1
Powerplay
6th
24.6%
25th
18.5%
Penalty Kill
10th
81.8%
22nd
75.6%
Corsi% (5V5SVA)
16th
50.5%
29th
43.6%
xGoals% (5V5SVA)
18th
50.2%
28th
43.7%