Game Coverage
Game 76 Preview and Open Thread: Toronto Maple Leafs @ Ottawa Senators
The final instalment of the Battle of Ontario is here.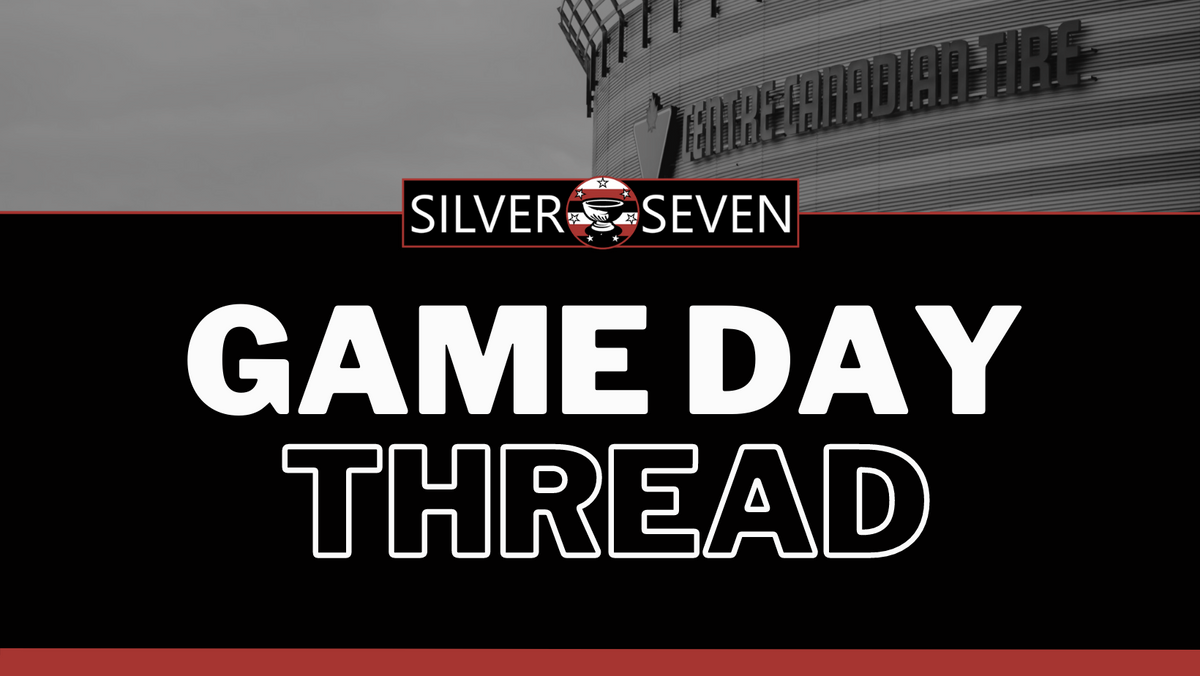 The Ottawa Senators will host the Toronto Maple Leafs for the final instalment of the Battle of Ontario for the 2022-23 season.
For the Maple Leafs, this game is all about getting the little details right as they hope to finally snap their streak of short postseason appearances. For the Senators, it's much bigger. With multiple teams vying for a Wild Card spot, and the teams currently occupying those spots keeping pace, every win from here on out is crucial for the Sens to have a shot at continuing their season beyond game #82.
A big issue for Ottawa heading into tonight is on their blueline as they are now without all of Jakob Chychrun, Thomas Chabot and Travis Hamonic. Last night, Jacob Bernard-Docker was recalled and this morning was skating with Erik Brännström. This means that tonight we'll get the chance to see all four of the NoDak Sens take part in the same Sens game.
Ridly Greig was also cleared to play tonight after it was announced only a few games ago that he was done for the season. Given what happened with Shane Pinto last year and Josh Norris this year, many Sens fans appear to be nervous about Greig's newly found healthy status.
Here's how the team skated this morning:
Game Notes:
Claude Giroux heads into this game just 5 points shy of 1,000 on the season. With how important this matchup is, and Giroux hunting for that milestone, I'm hopeful to see a big, multi-point effort from the veteran this evening.
It appears Mads Søgaard will be between the pipes tonight. Despite some shaky starts throughout his early NHL career, the towering netminder hasn't posted a save percentage below 0.931 in his last three consecutive starts.
Alex DeBrincat has found himself on a bit of a hot streak, registering four goals and an assist over his last three games - he's also had two goals disallowed during that span.
The Sens will have a very young blueline tonight, with Jake Sanderson, Tyler Kleven, Jacob Bernard-Docker and Erik Brännström all 23 or younger.
The Sens won't be seeing Matt Murray in the crease tonight as Sheldon Keefe confirmed earlier today that they'll be going with new-father Ilya Samsonov between the pipes. Samsonov has been dynamite for the blue and white, posting a 0.918 SV%. The Sens will need their offensive weapons to be firing on all cylinders to outscore the Leafs.
Stats:
Game 76
Ottawa Senators
Toronto Maple Leafs
Category
Player
#
Player
#
Goals
Tim Stützle
37
Auston Matthews
37
Assists
Tim Stützle
47
Mitch Marner
67
Points
Tim Stützle
84
Mitch Marner
95
Shots
Brady Tkachuk
318
Auston Matthews
297
Time on Ice/GP
Thomas Chabot
24:58
Morgan Reilly
21:54