Five Thoughts for Friday: The New, The Old, The Hopeful
As we head towards the start of a new year, some thoughts on the factors that will shape the Ottawa Senators' upcoming season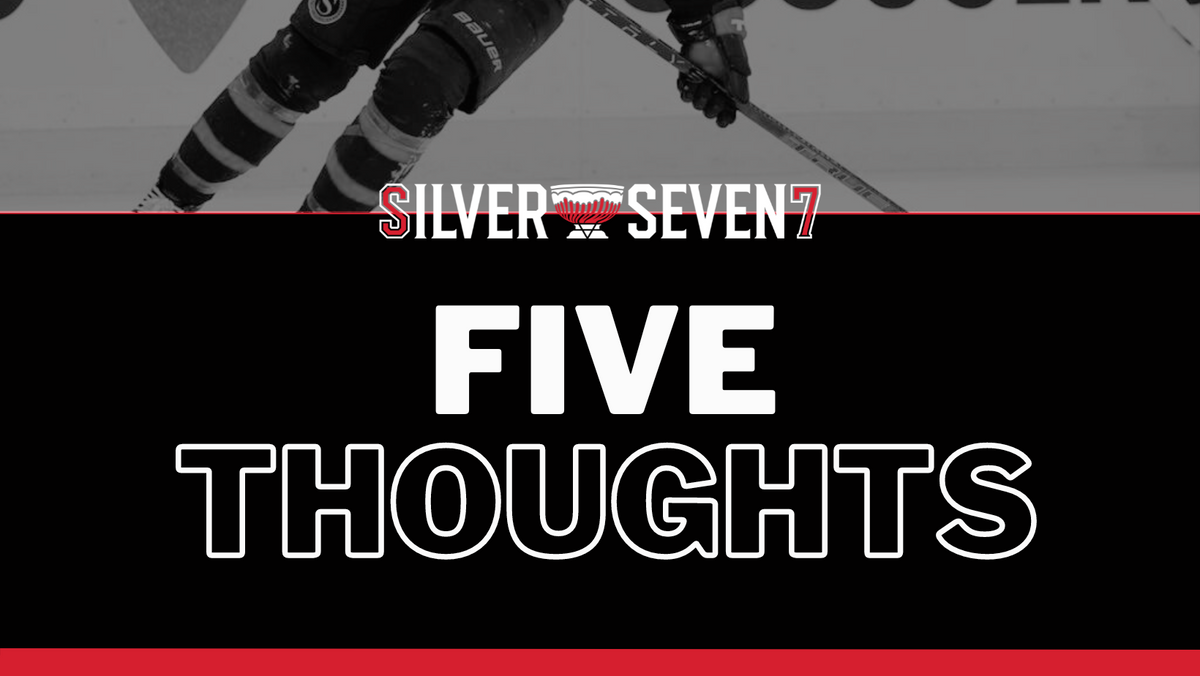 The New: Michael Andlauer
After all was said and done, I expected that having a new owner would be more thrilling. Maybe it's because I still have that small part of me that was hoping for my fairytale ending of Deadpool. Don't get me wrong, I think Michael Andlauer was ultimately a good choice and I wouldn't say I'm disappointed, but lately I'm feeling a bit underwhelmed.

Maybe it's the seemingly interminable (yet-to-be-completed!) process or maybe the fact that it's taking several week to be officially finalized but the excitement isn't just there just yet. Andlauer can't do much at this point which is unfortunate because a typically exciting part of new owner is the optimism of a fresh slate. While many of us may get our wish of bringing Daniel Alfredsson back into the organization, the sweeping changes will have to wait.
But like any new change, patience is our best bet. It really is unfair to judge Andlauer's impact without at least 2 full seasons if not more. And no matter the timelines, there can be no doubt that Andlauer will be a major factor shaping the Sens – not just this year, but in the many years to come.
The Old: DJ Smith
No one would deny that Smith, often the source of fan rancor, will be a considerable factor next season. After five years, you would definitely describe him as "old" in this context, but has he changed? I'll give him credit for doing a great job developing the new stars but this rebuild is over. Like many others, I'm a bit frustrated that a new season isn't bringing a new philosophy and coaching style. The roster should be improved with the addition of Tarasenko, an even better Tim Stützle and a healthy Josh Norris but will DJ's approach be enough to guide the team through their dreaded November woes, let alone the arduous journey to the post-season? This old factor will likely need to have  some new tricks.
The Old: Claude Giroux
Not everything old is necessarily a negative – as evidenced by Claude Giroux's continued presence on the team. A painful part of missing the playoffs last season was the fear that we might have wasted Giroux's best season as a Senator. Giroux only has 2 seasons left on his contract and while he didn't look like someone who is slowing down too much, in a sport as reliant on speed as NHL hockey anything can happen. If Giroux can contribute like he did last season, we're in for a very fun ride but that's the question isn't it: can he? Was last season just the honeymoon excitement phase or does Giroux still have for another two years? I don't know if the Sens can realistically win the Cup in the next 2 seasons, but I also know it would be tough for a proud man like Giroux to go out without getting a real shot at it. The Sens delivering on the promise of a strong team, and not wasting another year mired in the middle, would be a great storyline. You can count on the fact Giroux will be a factor in that.
The Hopeful: Vladimir Tarasenko
I am not going to lie, when the Tarasenko rumours started floating around, I didn't care much for them. I don't think it was that I wasn't interested in acquiring the player, but it did strike me as something that was only a rumour. Maybe because our supposed competitor were the Carolina Hurricanes, or the fact that I didn't trust Pierre Dorion to secure a reasonable contract.
That being said, as the season gets closer, Tarasenko is saying all the right things to prove this isn't just another brief stop in his career. Nothing wins over new fans at the start of your tenure like a player getting ready early in a local rink.
While we can continue to be proud of the progress of this team, many fans (myself included) are tired of the developing or rebuilding play of this team. The playoffs are a realistic expectation at this point. Is Tarasenko the spark that might push this team to the next level? His goal-scoring, in particular, will be a major factor.
The Hopeful: Jakob Chychrun
It feels odd after so many seasons of lackluster defending, but this is an area where I am genuinely excited to watch. While Jake Sanderson has already shown us what he is capable of, I don't think we got to see the true impact Jakob Chychrun on this team last season. I believe Thomas Chabot is going to have a much better campaign, and Artem Zub is, well, he's just Zub – which is good!  All of this is positive, but the way I see it, Chychrun is the ribbon that ties everything together. If he can stay healthy, he is the factor that can elevate this team to a more consistent level. What I am even more hopeful for is his impact on whichever partner he ends up with, his mentorship to Sanderson, his support of Chabot. He really can be an integral change to this roster but can he stay healthy throughout the season? That's the million dollar question, and might be the #1 in factor in whether the Sens get where we'd all love them to go.
Not everyone can afford to pay for sports coverage right now, and that is why we will keep as much of the site's content free for as long as we can.
But if you are able to, please consider subscribing to help keep our articles free (and get a few extra perks).
Erik Condra
Ability to comment and participate in our community
Twice monthly newsletter available only to subscribers
Ad-free reading
Our undying love and appreciation
Brady Tkachuk
Everything from the Erik Condra tier
10% discount on all merch
Access to any future paywalled content
A personal thank-you from the Silver Seven staff
Daniel Alfredsson
Everything from the Brady Tkachuk tier
Inner peace knowing you are supporting quality, independent coverage of your favourite sports team