Five Thoughts for a Friday: Some Recent History of NHL Team Sales
What happens when someone buys your favourite NHL team?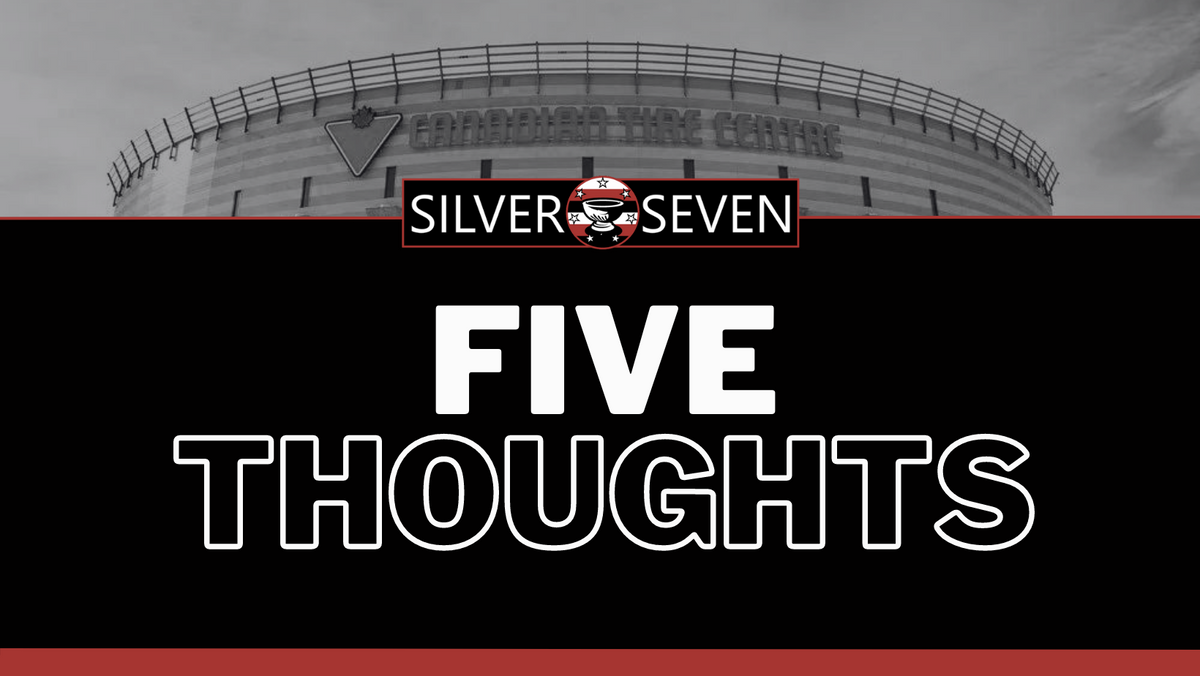 This project, like most of my content here at Silver Seven, started with a question I couldn't stop asking myself: What happens when someone buys an NHL team? A lot of us have speculated about the ways in which new ownership will affect the management and coaching of the Ottawa Senators. Sentimentally, some of us want to see Pierre Dorion and DJ Smith retain their current roles for at least one more year in an attempt to get the Sens back to the postseason. Pragmatically, however, I find it hard to imagine that any group making a (rumoured) one billion dollar investment wouldn't want to implement their own management group (who in turn would want to hire their own coaching staff). Alas, I can only speculate.
So what does history have to teach us? In the twenty years since Eugene Melnyk purchased the Senators, over half of the teams in the NHL have changed hands, so to speak. I found it hard to believe but only about a dozen NHL franchises have had consistent ownership through the 21st century. Now here I feel obligated to acknowledge the very preliminary nature of my research (i.e. trust my writing only to the extent (or less) than you trust anything sourced from Wikipedia). For the most part when it came to writing this piece I ripped a page straight out of WTYKY's book and this classic article from Varada.
Keep in mind I have literally zero business background and education. These transactions represent to the best of my knowledge the five-ish most recent sales of NHL teams, and coincidentally the summary of NHL team acquisitions over the past decade. I should also acknowledge the caveat that Seattle has only existed on paper for five years, with no changes off the ice. The Knights, meanwhile, have already had two changes behind the bench and one in the front office in their six-year history. So with all of that contextualization out of the way, let's look at some of the most recent team sales in the NHL and how they affected the actual on-ice product.
Phoenix Arizona Coyotes - Sold 2019
An exception among exceptions, let's mercifully get the Coyotes out of the way. I hardly know where to begin with this one because ownership of the Coyotes has remained tenuous at best from any controlling party throughout the past fifteen years. Ask me on any given day and I couldn't tell you if this team plays in Phoenix, Glendale, or Tempe. I seriously thought the league still owned this team and its copious amounts of debt but again thanks to Wikipedia I can tell you that Andrew Barroway became the majority share owner of the Coyotes in 2014, became the sole shareholder in 2017, and then sold the majority of his shares to Alex Meruelo in 2019. Earlier this year, Meruelo became the sole owner of the Coyotes as the NHL has banned Barroway for life (as a result of general scumbaggery).
How has this affected the actual team? Well, the Coyotes have changed GM a few times during the transition of ownership but that had to do more with the futility of the team, the whole John Chayka debacle, and the usual Coyotes-type sketchiness. Dave Tippett's 2017 departure from the Coyotes doesn't correlate with any changes to management (Barroway only increased his stake as owner that year). Rick Tocchet left the desert at the end of his contract and just like Tippett, it didn't correlate with organizational changes.
So in the case of the Coyotes, the sale of the team did not lead directly to changes on the ice. Have faith Dorion/Smith truthers! (But also bear in mind the absurdity that is everything associated with the Coyotes.)
Carolina Hurricanes - Sold 2018
The Hurricanes endured a decade of futility for the most part after their championship season in 2006, and this culminated with the sale of the team to Thomas Dundon who acquired a majority stake in 2018 from Peter Karmanos. In 2021 Dundon became sole owner.
In the case of the Hurricanes, changes to management and coaching resulted pretty much directly from the change in ownership. Dundon removed Ron Francis from his role as GM, and Bill Peters resigned as head coach. Less than four months after purchasing the team, Dundon hired Don Waddell as GM who promoted Rod Brind'Amour to the role of head coach. If you love Pierre Dorion and DJ Smith then this may bum you out but also keep in mind that the Hurricanes are kinda really good at hockey now.
New York Islanders - Sold 2016
The Islanders had somewhat of a Coyotes-esque saga in recent years. With former owner Charles Wang unable to develop a new arena in Nassau County and their lease due to expire in 2015, the Isles had to journey from Nassau to Brooklyn to take up temporary residence. Jon Ledecky and Scott Malkin bought minority shares from Wang in 2014 and took over controlling interest in 2016.
Lou Lamoriello didn't take over for Garth Snow until 2018 and that may have had more to do with Lamoriello's availability and Snow's mediocrity and less to do with changes to ownership. Likewise, the hiring of Barry Trotz made for a pretty obvious upgrade over his failed predecessors Doug Weight and Jack Capuano (we know him!). Just to tie up the loose ends, the Islanders ended up splitting their time at home between Brooklyn and Nassau for a couple years before going back to Nassau full time, and now they have a new arena in Elmont. The Wang family sold their remaining shares in 2020. Did the sale of the team immediately impact the hockey element? It doesn't look that way to me. The need to find an actual arena to play games in took precedent over hockey operations. Sound familiar?
New Jersey Devils - Sold 2013
After years of financial struggles in New Jersey under Jeff Vanderbeek (who bought the Devils back in 2004) Josh Harris and David Blitzer (who had just bought the Philadelphia 76ers in 2011) purchased controlling interest of the Devils in 2013, under their consolidated holdings company HBSE. Today Vanderbeek retains a minority stake in the team. The Devils fired Pete DeBoer in 2014 but that had more to do with the on-ice struggles of the team that went to the cup finals just two years prior than anything organizational.
In 2015 Brendan Shanahan lured Lou Lamoriello from New Jersey to Toronto, and Ray Shero took over as GM of the Devils. Considering Lamoriello's historical role in New Jersey, I don't find it especially revealing that a change in ownership did not lead to a change in management (and I imagine ownership would largely leave someone like Lamoriello to his own devices). And you know, Pierre Dorion is basically like the Lou Lamoriello of Ottawa minus all the championships and hall of famers.
Florida Panthers - Sold 2013
Vincent Viola bought the Panthers in 2013. Like all of the teams on this list, the Panthers have had their fair share of financial struggles, relocation rumours, and years of mediocrity. Unlike the other sales on the list, we don't have a lot to unpack here. The previous owners with their various stakes over the years sold majority interest in 2013 without much circumstance.
Dale Tallon signed a three-year extension with the Panthers after the success of the 2012 season and stuck around for the rest of the decade. Tallon, Tome Rowe, and Gerard Gallant had their weird, melodramatic shuffle of coaching and management from 2014-17. Tallon would have overseen the hirings and firings of Kevin Dineen, Peter Horachek, and Gallant so in this case I don't see a direct correlation between change of ownership and changes in management or coaching.
Conclusion
With the exception of Carolina, it doesn't look like a change in ownership led directly to immediate changes in management or coaching for the five most recently sold NHL teams. Now it bears mentioning that in a lot of these cases, a sale only amounts to changes in stakes of ownership but we work with the info we have. Very rarely does one individual or family up and buy a professional sports team in this day and age.
All of these teams have endured the same combination (to varying degrees) of dysfunction, financial strife, and on-ice failures that we've seen in Ottawa so I think we can extrapolate something from these examples. I still don't know if a new ownership group will want to get their hands dirty cleaning out the front office but I feel much better about Pierre Dorion's future than I did a few hours ago before I started my research.
If a new group of owners doesn't have any ties to the old boys club of North American professional hockey then they may feel content just to maintain the status quo on the ice and focus on the logistics and financials at the corporate level. Seriously, your guess is better than mine. Welcome to Ottawa, Snoop Dogg.