Eastern Conference Teams to Worry About Moving Forward
What other Eastern Conference teams will the Senators have to worry about in the next 5-10 years?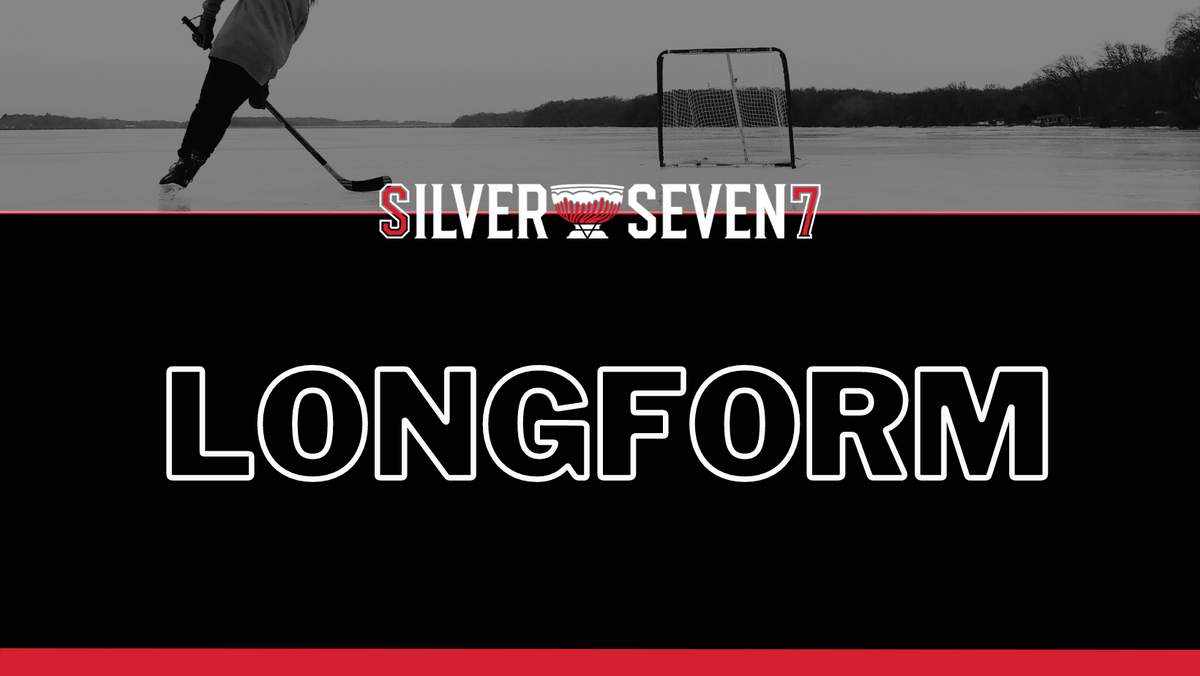 Teams who are great one year might be terrible three years later. The Philadelphia Flyers were on pace for 106 points in the COVID-shortened 2019-20 season and looked like they were an up-and-coming powerhouse. Since then, they've missed the playoffs three seasons in a row and are a shell of what they used to be. It's incredibly hard to predict how strong an organization's future looks.
That's what I'm going to attempt to do today though, as I ranked all 15 Eastern Conference teams besides the Ottawa Senators in terms of how worried I am about having to face them. Before I get started, I need to share a few qualifiers. Firstly, there are some tiers where I could see a reasonable argument for teams moving up or down a spot or two, so I could realistically make small changes on any given day. Secondly, I did my best to balance a team's current Stanley Cup chances and their future ones. Some teams don't have much young talent but they should still have a few good years left in them, and that counts for something. Overall though, I focused on the long-term. Let's get into it!
1. New Jersey Devils
The Devils finished third in the entire NHL last season and have a young core that features Jack Hughes, Jesper Bratt, Nico Hischier, Timo Meier, Dawson Mercer, and Luke Hughes, plus solid veterans like Dougie Hamilton, John Marino, Tyler Toffoli, Vitek Vanecek, etc. They still have Simon Nemec and Alexander Holtz on the way as well. This is a team that has a ton of offensive firepower but they possess good defensive players as well, and considering the age of their core, they should be a problem for a while.
GM Tom Fitzgerald has been one of the best, if not the best at his job over the past few years, and it would be hard to see them not having a very bright future.
2. Buffalo Sabres
The Sabres are in a similar boat to the Devils in regards to their young talent, although they didn't take the same leap that New Jersey did last year. Buffalo was a much-improved team, but they still missed the playoffs by just one point. Their young talent with Rasmus Dahlin, Tage Thompson, Dylan Cozens, Owen Power, Casey Mittelstadt, JJ Peterka, Peyton Krebs, Mattias Samuelsson, Devon Levi, Jack Quinn, and others is quite impressive, plus they had solid contributing veterans like Jeff Skinner, Connor Clifton, Alex Tuch, Victor Olofsson, etc.
The Sabres have not had good goaltending in a long time, but Levi and perhaps even Ukko-Pekka Luukkonen could change that. Furthermore, back in January, Scott Wheeler ranked them as the 6th best prospect pool in the league, and that was before they were able to nab Zach Benson 13th overall. They might not be elite this year, but they're coming.
3. Carolina Hurricanes
The Hurricanes have been a great team for five seasons now, and it's just expected that they will be near the top of the Metropolitan Division each season. I can't see that changing anytime soon as long as they have key contributors like Sebastian Aho, Andrei Svechnikov, Martin Necas, Jaccob Slavin, Seth Jarvis, and others. What's interesting about Carolina is that they've mixed and matched different players throughout this time and have been able to keep afloat. Teuvo Teravainen was once a part of that core but he really struggled this past season and will probably be gone in 2024.
What makes the Hurricanes great is that Rod Brind'Amour is able to get the most out of his players, and the front office is able to identify acquisitions such as Antti Raanta, Frederik Andersen, Brent Burns, Michael Bunting, Jesperi Kotkaniemi, Dmitry Orlov, and others that make the team quite deep and sustainable. Even their scouts have done a great job at finding good prospects such as Scott Morrow, Alexander Nikishin, Jack Drury, Pyotr Kochetkov, and Jackson Blake. A lot of this comes down to how well the team is run.
4. New York Rangers
The Rangers aren't quite as set with their prospects, but their core of Artemi Panarin, Mika Zibanejad, Igor Shesterkin, Adam Fox, K'Andre Miller, Filip Chytil, Vincent Trocheck, Chris Kreider, Kaapo Kakko, Alexis Lafrenière, and Jacob Trouba is very tough to beat. They haven't really lived up to expectations based on how much talent they have and it's not as if everyone on that list is young, but I still think they've got enough runway to be great for a while.
5. Toronto Maple Leafs
The Leafs are in a similar situation to the Rangers, where they don't have the best prospect pool, but they already have a great foundation. While Auston Matthews and William Nylander are UFAs next summer, they should be able to re-sign them, and Mitch Marner, John Tavares, Morgan Rielly, Ilya Samsonov, and Tyler Bertuzzi give them a great group that can win.
There is certainly a scenario where everything falls apart and they have to scramble, but in that case, they'd have a ton of cap space and could still remain competitive. People want to count the Leafs out just because of expiring contracts, but I'm certainly not doing that.
6. Florida Panthers
The Panthers are a strange team. Won the President's trophy in 2021-22, then barely made the playoffs this past season but made it to the Cup Finals. They don't have the best prospect pool, but they also have Matthew Tkachuk, Aleksander Barkov, Sam Reinhart, Sam Bennett, Carter Verhaeghe, Eetu Luostarinen, and Anton Lundell up front, plus Aaron Ekblad, Brandon Montour, and Gustav Forsling on defense, and potentially Spencer Knight in net.
This is still a very talented team that might not have the staying power of others, but they're young enough that their farm system can be built up again. I wouldn't count them out.
7. Columbus Blue Jackets
This one might be controversial for some people. However, the Blue Jackets are slowly accruing tons of young talent. Their current veteran core includes Johnny Gaudreau, Patrik Laine, Jack Roslovic, Damon Severson, Boone Jenner, Zack Werenski, and Ivan Provorov, which isn't the best. But they also have young studs who have either already debuted or are about to with Kent Johnson, Adam Fantilli, Cole Sillinger, Kirill Marchenko, Adam Boqvist, Corson Ceuleumans, David Jiricek, Denton Mateychuk, and others. They were ranked with the 3rd best prospect pool in January, and it could be even higher after they got Fantilli. The Jackets might be a season or two away from surprising people.
8. Tampa Bay Lightning
Tampa Bay is really going all-in on this core, and I don't blame them. They traded their 1st, 2nd, 3rd, 4th, and 5th round picks (plus Cal Foote) for Tanner Jeannot, only for him to get just 3 points in 23 combined games. Their farm system is pretty bereft of talent and their decline could be pretty steep. After all, they've lost key contributors over the past few seasons like Yanni Gourde, Ondrej Palat, Tyler Johnson, Ross Colton, Alex Killorn, Ryan McDonagh, Barclay Goodrow, and Blake Coleman.
They still have amazing talents with Nikita Kucherov, Victor Hedman, Andrei Vasilevskiy, Brayden Point, Steven Stamkos, Mikhail Sergachev, Erik Cernak, and Anthony Cirelli, but that core is aging and their depth isn't nearly what it once was. They still have at least a few runs left in them, but I don't see how they can be as good as they once were.
9. Boston Bruins
We really thought the Bruins were going to miss the playoffs last year, huh? Hand up, I'm pretty sure I said they would. That's an all-time bad prediction. Much like the Lightning, Boston should still have a couple of runs left in them even after losing Patrice Bergeron, Taylor Hall, Tyler Bertuzzi, and David Krejci. They have elite players like David Pastrnak, Brad Marchand, Charlie McAvoy, Hampus Lindholm, Linus Ullmark, and Jeremy Swayman, plus they were coached incredibly well. I'm not going to count them out yet, however, it's clear that they aren't as feared as they once were, and their post-Bergeron years have the potential to be painful. At least for now, they're still a threat.
10. Detroit Red Wings
The Red Wings are a much better team in 2023 and they actually have solid depth, with not many bad players. However, they're just kind of...a team with a bunch of "guys." Dylan Larkin, Lucas Raymond, Alex DeBrincat, and Moritz Seider are a good start, but Steve Yzerman rounded out the roster by handing out big money to players like JT Compher, Andrew Copp, Justin Holl, and Ben Chiarot for some reason. Getting DeBrincat for under $8M was a steal no doubt, but the rest of the roster is very "meh" to me, and once again it's hard to see how they're going to be a truly elite team rather than one that consistently makes it in as a wildcard team. They could still be good enough, but not a Cup contender.
11. Montreal Canadiens
Similarly with the Red Wings, I could easily have the Canadiens higher, but I just don't like some of the evaluations they've made. I don't see Juraj Slafkovsky as a truly elite talent, and although David Reinbacher could be a very solid player, I think passing on Michkov will be a regret. Don't get me wrong, they have other good young players like Cole Caufield, Nick Suzuki, Kirby Dach, Alex Newhook, Jordan Harris, Kaiden Guhle, Lane Hutson, Sean Farrell, Filip Mesar, and others, but I just don't see the elite talent that will make them a scary team (for now, at least).
12. Philadelphia Flyers
The Flyers certainly could move up this list quickly if Danny Briere is able to rebuild effectively. Them getting Matvei Michkov is a big deal for me because I think he could be a top goal-scorer in the league. They don't have a bright future for the next few seasons as their roster is not nearly good enough, but they can build around Michkov, Cam York, Bobby Brink, Cutter Gauthier, Emil Andrae, Tyson Foerster, Noah Cates, Joel Farabee, Owen Tippett, and others after that. They'll need some time, but I like the vision early on.
13. New York Islanders
I've never liked the way the Islanders were built, even when they made back-to-back Conference Finals appearances. It always seemed like some devil magic with Barry Trotz rather than actually good roster construction. Much like the Red Wings, New York has a lot of "guys" who aren't bad but they don't have much top-end talent. Mat Barzal is great, and Ilya Sorokin is one of the best goalies in the league. Ryan Pulock, Noah Dobson, and Adam Pelech are very solid as well, but the rest of their forwards are either aging, overpaid, signed for too long, or middle-six forwards who don't wow you.
The Islanders could easily be a playoff team for a few seasons, but Cup contention? I just don't see it, especially with not many young players coming up.
14. Pittsburgh Penguins
The Penguins of course made a huge splash this week by acquiring Erik Karlsson, and I respect that they're still going all-in on the Sidney Crosby/Evgeni Malkin/Kris Letang era. Former GM Ron Hextall did some irreparable damage to their roster, although it's hard to completely count them out with all that top talent. While they have those top players, the youngest of them is Karlsson at 33, and the only somewhat younger player is Jake Guentzel but even he is already 28. They could make the playoffs for a few more seasons, but I highly doubt they'd come close to winning the Cup. Then after some retirements in a few seasons, it's going to be a brutal rebuild.
15. Washington Capitals
The Tom Wilson extension furthers my point better than I could have. Wilson, 29, is a year away from free agency and he is already slowing down and injury-prone, yet he will be making $6.5M until he's 37 for some reason. The Capitals could definitely be a playoff team in 2024 on the backs of Alex Ovechkin, Evgeny Kuznetsov, Dylan Strome, John Carlson, and Darcy Kuemper, but let's be real: this team is not winning the Cup, as they aren't built very well.
They also have a weak farm system and essentially nobody to replace their top forwards in Ovechkin, Kuznetsov, and Backstrom as they age. They're mildly a wildcard threat in the short term but not a threat beyond the next three seasons that Ovechkin is signed for. They're in "get him to 895 goals" mode.
If you're wondering where I'd put the Senators, I think that's up for a healthy discussion! Personally, I think they should clearly be in the top-7, but it's a bit murky for me in terms of where exactly, and I have to note my bias in the situation. What's fascinating about a list like this is that some years can change drastically, as most people would not have had the Devils and Sabres so high just one year ago.
What do you think, who are you most afraid about having to get through in the playoffs moving forward?
Not everyone can afford to pay for sports coverage right now, and that is why we will keep as much of the site's content free for as long as we can.
But if you are able to, please consider subscribing to help keep our articles free (and get a few extra perks).
Erik Condra
Ability to comment and participate in our community
Twice monthly newsletter available only to subscribers
Ad-free reading
Our undying love and appreciation
Brady Tkachuk
Everything from the Erik Condra tier
10% discount on all merch
Access to any future paywalled content
A personal thank-you from the Silver Seven staff
Daniel Alfredsson
Everything from the Brady Tkachuk tier
Inner peace knowing you are supporting quality, independent coverage of your favourite sports team