It's too early to talk about trading Alex DeBrincat
Unless DeBrincat is certain he wants to move on, it makes no sense to trade him this summer.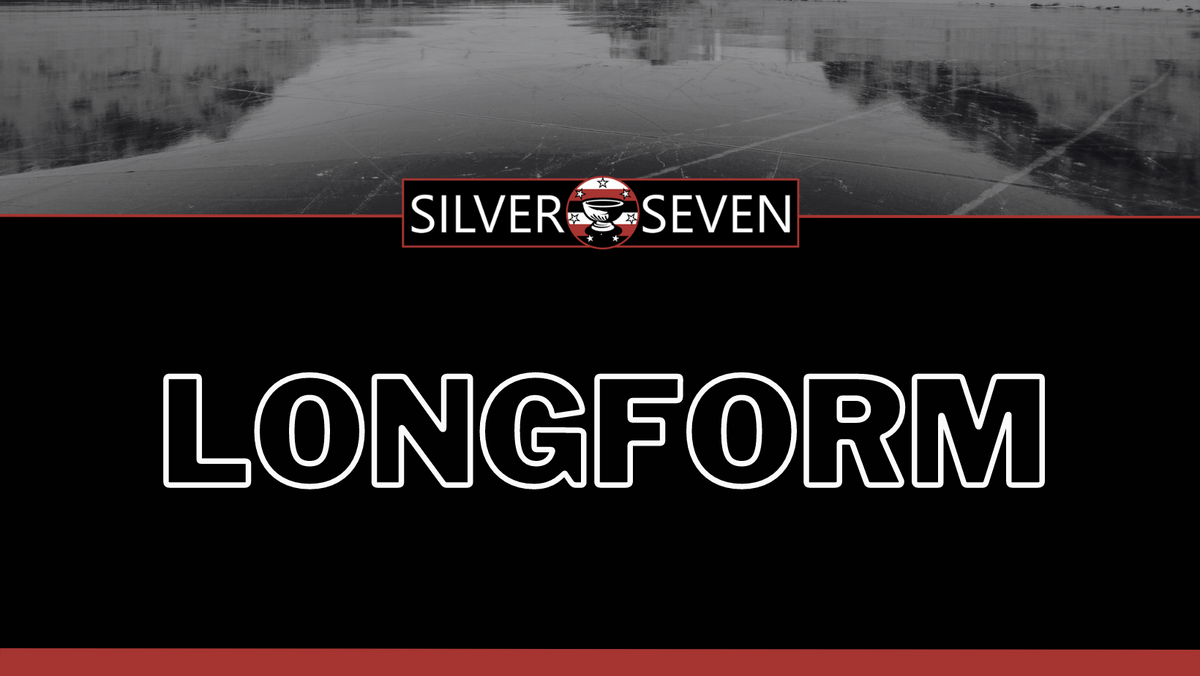 When the Sens aquired Alex DeBrincat from the Chicago Blackhawks at last year's draft, every analysis of the trade came with one big asterisk: everything would depend on the Sens' ability to re-sign him. If Dorion could lock up the star winger at a reasonable price, then this would be the home-run it looked like at the time, but if he priced himself out of the market or left for nothing after two years, then we'd look back at the trade as a waste of a few very good draft picks.
About 11 months later, we still don't have any clarity on the situation. DeBrincat will be eligible for a $9M qualifying offer on July 1st, and if he takes it then he'll be only a year away from being able to walk for nothing in free agency. With that disaster scenario hanging over all our heads, the trade rumours have started up this summer, with many people around the league wondering if it makes sense to move DeBrincat given the fact that they'll be right up against the cap soon.
Let's get this out of the way first: we don't know how the negotiations between the Sens front office and DeBrincat's camp are going. Only the people involved in that negotiation truly know how Alex DeBrincat feels about re-signing in Ottawa, and if he's secretly dying to leave and there's no chance he'll re-sign, then yes, the team absolutely should try to get whatever value they can in a trade, at whatever moment will give them the best return.
At the moment, there is no reason to assume that that's the situation. When the trade happened last year, both sides made it very clear that they would not start talking about a contract until the season was over. DeBrincat is a high-end talent in his prime who is coming off a down year and negotiating an extension with a team that's going to change ownership any day now. Of course it's taking a while. The worst-case scenario could be happening, but it's also totally plausible that negotiations only just started and that the contract is a complicated one. We can start worrying if DeBrincat accepts his qualifying offer or goes to arbitration.
With that situation still unresolved, though, I've noticed a narrative taking off that says that it makes more sense to part with DeBrincat now than to pay market value for him - and I have to disagree.
The logic goes something like this. The Sens have two up-and-coming star forwards in Stützle and Tkachuk. They have a player with point-per-game potential in Batherson, a prolific goal scorer in Norris, and an elite winger in Giroux. Throw in young talent like Shane Pinto, Ridly Greig and Egor Sokolov, and the team should be able to manage just fine at forward. Additionally, they have lots of talent on defense - talent that will take up a lot of cap space before too long. They're going to be up against the cap soon, and Alex DeBrincat might not provide enough value to justify the big contract he will probably sign.
I think this line of thinking reflects an overly optimistic view of the team. It assumes that everyone is going to stay healthy and either improve or play at the same level every year. We need to keep in mind that lots of things could happen that could make DeBrincat's presence in the top-six necessary. Norris's injury problems might continue, or his career shooting percentage might dip. Giroux's play will start to decline at some point, and we don't know when that will happen. Moreover, a year after the story of the alleged sexual assault by 8 unnamed members of the 2018 Canadian World Juniors team first broke, we still don't know what the fallout will be, or whether that will affect Drake Batherson, who was a member of the team. All the young players who might turn into top 6 forwards are just as likely if not more so to turn into great depth pieces. DeBrincat is not as expendable as a lot of Sens fans seem to think he is.
I know that the longer they wait, the less they'll be able to get for him if they end up having to make a trade, but if they jump the gun this summer, they could end up short a top six forward during a crucial year - and potentially scrambling to find a replacement once their competitive window opens.
The Sens aren't capped out yet, and they still need DeBrincat in the lineup. They should be able to re-sign all of this year's RFAs and stay under the cap, so there's no reason to part with perfectly good players right now. If down the line Ottawa ends up having to part with a star player in order to fit under the cap, then that's a conversation for another day.
Unless he's certain he wants to leave, keep him for now.
Not everyone can afford to pay for sports coverage right now, and that is why we will keep as much of the site's content free for as long as we can.
But if you are able to, please consider subscribing to help keep our articles free (and get a few extra perks).
Erik Condra
Ability to comment and participate in our community
Twice monthly newsletter available only to subscribers
Ad-free reading
Our undying love and appreciation
Brady Tkachuk
Everything from the Erik Condra tier
10% discount on all merch
Access to any future paywalled content
A personal thank-you from the Silver Seven staff
Daniel Alfredsson
Everything from the Brady Tkachuk tier
Inner peace knowing you are supporting quality, independent coverage of your favourite sports team