Longform
D.J. Smith, Psychological Safety, and Taking the Next Step
DJ Smith's portrayed as a "player's coach": what does that really mean?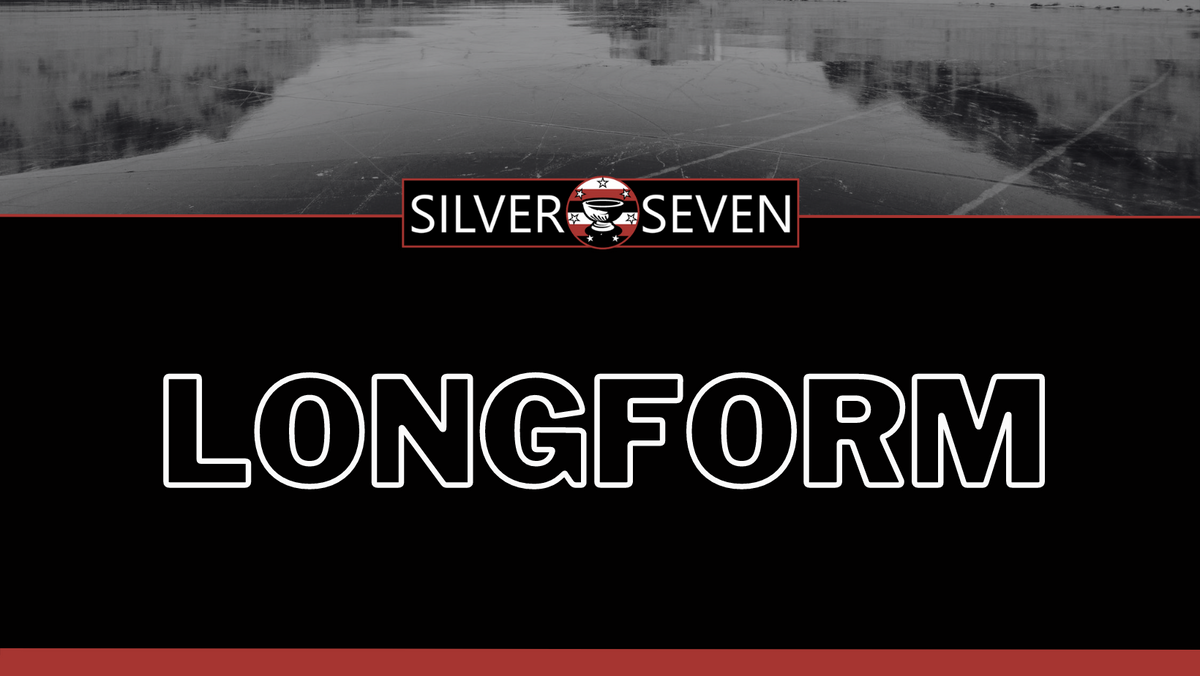 The Ottawa Senators have missed the playoffs by six points. It's the sixth year in a row without a postseason appearance– a franchise record, and the third longest streak in the league after division rivals Buffalo Sabres (12) and Detroit Red Wings (7). Pierre Dorion has been in the role of general manager the entire time, and D.J. Smith has been the head coach for four of the six seasons. In a results-oriented business like professional sports, that kind of longevity just does not happen.
When entering this rebuild six years ago, the mantra from management was that no organization had experienced a tear down quite like this – from the highs of a run to the Eastern Conference Finals to the low of trading franchise icon Erik Karlsson and future captain Mark Stone within just two years.
If that was the setup, isn't it possible that the Senators will follow a different path than other organizations as they re-emerge into Stanley Cup contenders as well? After waiting six years, can we afford to wait another with the same leadership? Should we?  In this article, I want to try to answer that question from a different angle.
---
Professional sports encapsulates many things: a spectacle, celebration, drama, entertainment, a microcosm of society, a debate of values, a community. It's also a workplace.
A decade ago, the Mental Health Commission of Canada launched the National Standard of Canada for Psychological Health and Safety in the Workplace – a set of voluntary guidelines, tools and resources intended to guide organizations in promoting mental health and preventing psychological harm at work. One of its core underpinnings is the construct of psychological safety, which has been empirically studied by researchers in the field of psychology looking to better understand organizational change since 1965, and was expanded on greatly in the 1990s thanks to the work of William Kahn and Amy Edmondson. I imagine that if you've heard about it, it's probably because in 2016, longitudinal work by Google's People Analytics Unit identified psychological safety as the number one characteristic of successful, high-performing teams. Ranking high has been linked with many outcomes that are relevant for a professional sports team: creativity, engagement in ongoing quality improvement, a reductionin the number of errors, clearer communication, learning; and team performance.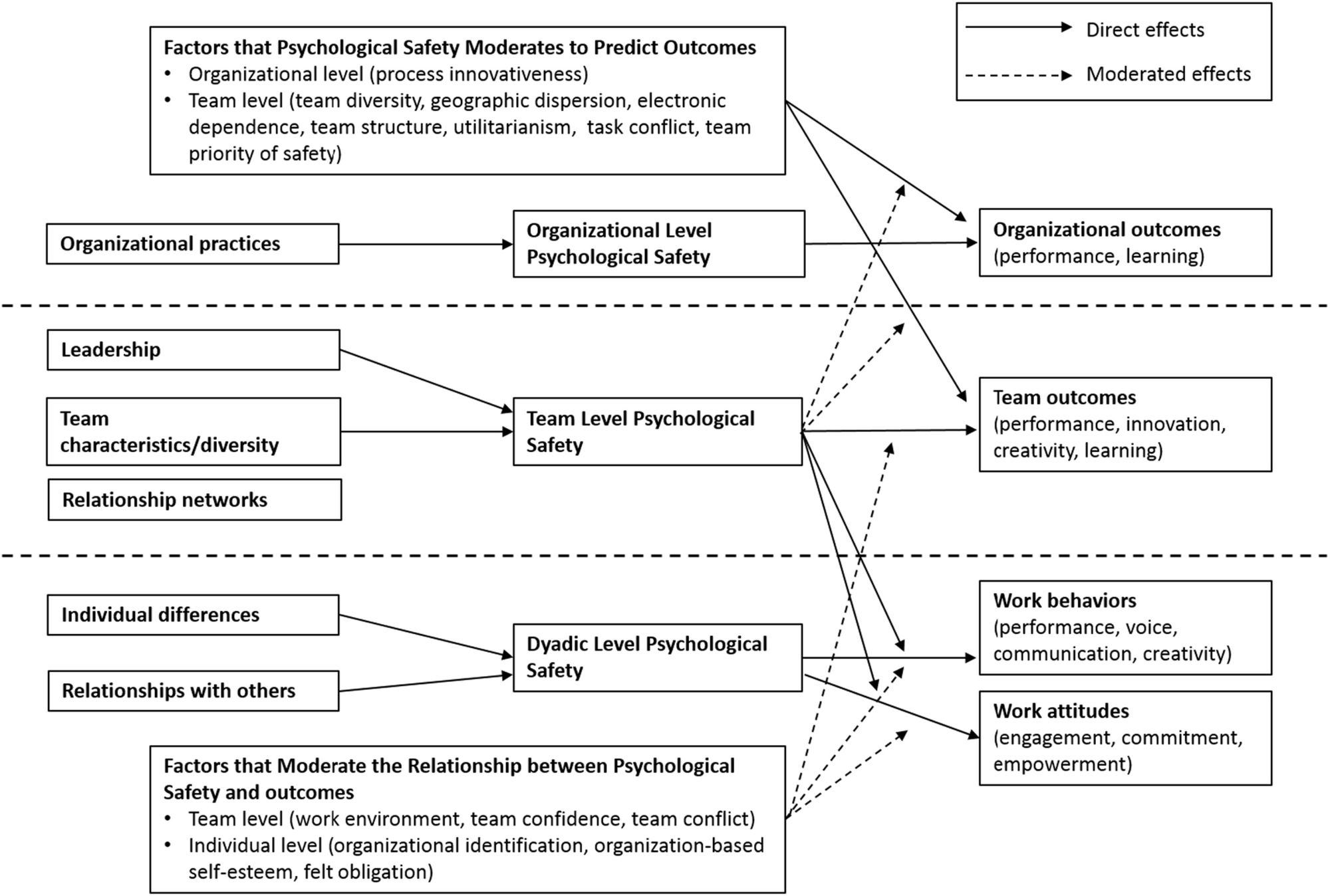 There are several definitions of psychological safety, ranging from organizational ("the extent to which individuals in an organization feel secure and confident in their ability to manage change") to individual ("an individual's perceptions as to whether they are comfortable to show and employ themselves without fear of negative consequences to self-image, status, or career"). The best studied, and most relevant for our conversation, is defined as a team-level belief:
Psychological safety is a shared belief amongst individuals as to whether it is safe to engage in interpersonal risk-taking in the workplace (Edmondson et al., 2007, Edmondson and Lei, 2014). In a psychologically safe work environment, employees feel that their colleagues will not reject people for being themselves or saying what they think, respect each other's competence, are interested in each other as people, have positive intentions to one another, are able engage in constructive conflict or confrontation, and feel that it is safe to experiment and take risks (Edmondson, 1999). Behaviorally, psychological safety leads employees to engage in open communication, voice their concerns, and seek greater feedback; all of which are interpersonally risky behaviors (Pearsall & Ellis, 2011). This, in turn, has been found to influence a range of workplace outcomes (e.g., learning and performance) at different levels of analysis (Edmondson & Lei, 2014). Although psychological safety shares some overlap with trust, psychological safety is conceptually different as it focuses on how group members perceive a group norm, whilst trust focuses on how one person views another.
In my paid employment, I work in mental health as both a community educator and a clinician, so I've been aware of the Standard and the construct of psychological safety for quite some time. It influenced my fandom greatly over the past decade, starting from my discomfort with what we learned about Daniel Alfredsson's first departure from the organization in July 2013, to the flat-out conflict of values as we learned about the dozens of stories of harm in the workplace that have been made public since about the Senators under Eugene Melnyk. I also know that when abuse is rampant, the harm that we hear about publicly is often only the sign of a much deeper undercurrent.
Hence, while I've been operating under the assumption that there have been off-ice improvements after the elder Melnyk's passing, what surprised me the most during the team's season-ending media availability on Friday was hearing the candid reflections of care shared by D.J. Smith and his players. I'm so used to compromising my values when it comes to hockey, fuelled by what-seems-like a new story every day about the harm inflicted through the sport, and while I understand that Smith nor the 'reformed' Senators are nowhere near infallible [shot, chaser], what struck me is, "oh my god, I'm actually hearing about a team culture that sounds safe".
---
One of Edmondson and colleagues' most valued contributions to the field is a 7-item tool they developed and validated to measure team psychological safety. Her paper on it has been cited nearly 12,000 times, and a systematic review of the literature found that the tool has been reliable across diverse samples worldwide.
Let's go through the seven items, reordered for storytelling purposes compared to how they're listed on the actual tool, and see if we can find examples that bring them to life, using answers sourced primarily from D.J. Smith's Friday interviews [all-media, TSN1200].
Some of the items are indications of negative behaviour (1, 5, 6 as I've ordered them here) while others are positive (2-4, 7). I've emphasized a few phrases in bold.
If you make a mistake on this team, it is often held against you.
"When you're guiding this rebuild, you're making sure their confidence is there because if a young guy loses his confidence, there's no way you can keep progressing, so on a daily basis, [...] constantly telling them and reassuring them that they're going to be good players is a part of it. Now, they know they're good players; now it's about reassuring them that they're doing it right and make sure they're doing it right. And we did that more times than not this year, that has to progress."
"It takes time, and I think [Ottawa] has done it right. Pierre didn't go out and spend a bunch of money on free agents, he let the kids do this and that's what takes longer. He let them all grow in the minors, or come right here and play, and live through their mistakes. I think because of that, the team's going to be good for a decade, rather than be good for three or four years and then hit the bottom again. All the top players are kids, and I think they're ready now."
Members of this team are able to bring up problems and tough issues.
Asked by the interviewers at TSN1200: "would you be comfortable with those two youngsters [Brännström, Kleven] back there?"
"I would. I know you need veterans and [Hamonic] could fill that role in that bottom part – that'll be Pierre's call – but what I've seen from Kleven is someone who's going to keep getting better. Brännström took a huge turn, he's a plus player this year, and his skating at the end – the way he moves pucks – that's the way the team envisioned him. It would've been easy for a lot of general managers to move by him after the struggles he had, and then you get burned. He stayed with him, he believed in [him], and Branny, to his credit, allowed himself to be coached. Killed penalties, did some things he hadn't done, in order to fit himself into this group. To me, he's arrived and he's a real player."
It is safe to take a risk on this team.
TSN1200 interviewers followed  the previous question by asking "what changed? What was the switch. It's easy to say it's a confidence thing, but was there a conversation you were working on with him to get him there?"
"I think it's a constant reassurance with young players; 'Branny, you're at your best when'. I've really changed my approach over the years. Junior hockey, a decade ago, was show the negatives and say don't do this again. Now, I think the game has changed. Everything is show them how they did it and then re-show them, 'Look when you're doing this...' rather than show them the negative. When Branny's skating us out of trouble, we're a good team. Branny changed his [stick] curve, started getting more shots to the net, and his game changed, his confidence changed."
No one on this team would deliberately act in a way that undermines my efforts.
Continuing the conversation on TSN1200:
"Not only is it not all on Chabby, Chabby's forced to be the best, and that's when he's going to be the best. Everyone has to be pushed. When Thomas Chabot's on the ice and you've got five older players, say at the end of their career, who are just surviving out there, and there's no chance of one of those guys taking his minutes, it's easy to get into this 'I'm playing 30 minutes and I don't have to be at my best', not that that's him, but he's trying to carry the load for everyone. Now, Chabby has to be the best 24-minute defenceman we got and if he's not any particular night, someone can take a few minutes. That's when the best players become the most competitive. I heard something from Joe Sakic about why he liked Bob Hartley as a coach because Bob would play him 19 no matter what; when he was going good he got 20, when he was no good he got 18. But that one minute to Joe meant something. So for Chabby, 24 to 23 or 22 – fight for that extra minute. That's when your team is going to turn the corner."
People on this team sometimes reject others for being different.
This is the one item that I didn't find a direct quote that I felt comfortable citing as an example of this. However, given the way the dressing room has rallied around a player like Travis Hamonic who came in with some "character" rumblings after his time in Calgary and Vancouver, might count here. And in league where elite defenders like Dougie Hamilton will receive questioning because he likes to go to museums (!), I found this story shared by new blueliner Jakob Chychrun pretty wholesome:
It is difficult to ask other members of this team for help.
Question from TSN1200: "You were getting a ton of praise from just about every player who was interviewed this morning. There's a lot of talk about team culture, and we all know how important it is. You've been around the game long enough, having that as a positive in your group is huge. What has changed there? Obviously Brady, yourself, a couple core pieces have taken a big part of that, but was that something that was hammered home early, and have you guys actively been trying to harvest that up in the room?"
"When I took over as the coach, I had heard, you know, 'the team didn't practice hard' or 'the culture wasn't great' and 'they're lazy', 'they decided when they wanted to work out'; this and that. That was never going to happen [under me]... I know that when you feel comfortable, when you're sitting in your kitchen in the middle of the summer on the back deck, and you're in your own skin, you can do your best job. How can I create a NHL dressing room like that? Why does it have to be a spot where guys feel so nervous? That is something I've always tried to work on. When I came in that first year, I was in the room 24/7. I was finding out who treated who well, and we slowly weeded out [players who weren't]. I talked with Brady every day; what he does with young players is incredible. He takes them under his wing – so does Thomas Chabot – and lets them stay at his house. The way they treat these young kids. Now we allow their parents to come in on the road. They feel comfortable coming to the rink. They like coming to the rink. If I get my day off, we come in every day, I live right around the corner. 12 of them will show up. That's when you know you've got a group of guys that love it. They don't have to come to the rink just because I tell them to come to the rink, they love coming to the rink. [...] The culture is there to win, now it's just the matter of getting the job done.
Working with members of this team, my unique skills and talents are valued and utilized.
Probably my favourite answer in this set comes from Smith's pre-game interview on April 10th, where he was asked by a reporter: "Out of the top 16 teams in NHL experience, 13 will be in the playoffs this year; only three are exceptions, the Devils, Rangers, and Kings. The Ottawa Senators are 25th on that list, with Giroux and Brassard representing 30% of NHL experience. You have a young team. What's the next step for this organization? Is it to get more players who are experienced NHL players [...] and maybe to sacrifice some youth in order to cross that line to make the playoffs?"
"Yes and no. You look at the Rangers, you look at the Devils. I think our youth is starting to become some of those guys; Brady's heading into his [sixth] year, Chabot's starting to be one of those guys. That's obviously up to Pierre as to what he does in the offseason, but I think the amount of minutes and time Tim's played and the amount of minutes Sanderson has eaten this year is going to make us so much better going forward. Do you want to sacrifice young guys for one season or whatever? I think as an organization, they've done a heck of a job at letting the kids develop at their own pace, and eventually, the group's going to grow together and be good for a long time. That's a decision for the front office, but I think they've done it right and taken the proper time to develop these kids. Why not let them be one of those three that can get in? Certainly you need experience, but I think if you want to do it for a long time, you have to keep your core, and I think our core group is one that can do it."
I don't want to be intentionally obtuse and ignore a comment that made the rounds from Alex DeBrincat that calls into question whether Smith has been able to value and properly utilize his players' unique skills and talents. After all, DeBrincat is not only a core piece in need of a new contract, he's probably also this team's most unique talent: a 5-foot-7 goal-scoring dynamo who made the jump straight from the OHL to the NHL, scored 40 goals twice already, and is only 25. Here's DeBrincat:
"I felt like towards the end of the year, I became a little bit more consistent in my game, and found that even space to play my game and still play within the system and be effective. I think that was something I struggled with in the beginning of the year, where that middle ground was."
While that quote made the rounds, this one – from later in the same interview about the well-publicized on-ice consultation between Smith, Giroux, and DeBrincat – hasn't:
"I think that was blown a little out of proportion. I think we were just chatting about the way we play and what we can do better— we weren't going through a great stretch at that time — and we were all just spitballing ideas. G[iroux]'s obviously so smart, he's been around forever, and I was more just there to listen. He's a guy that's been through a lot of years and has seen what works and what hasn't worked. It's just good to have that dialogue where you're throwing ideas off and see what sticks. I think that happens a lot more off the ice than people think. It just happened to be on the ice that day. I don't think it's that weird. […] Our coaching staff is very open to listening to what we think is going to work and everyone needs to buy in for it to work. If we can spitball ideas, hear each others ideas, it just makes everyone that much better and it makes the buy-in a lot easier."
---
In this piece, I haven't addressed the many valid (and shared) concerns about the team's tactics and structure. I think part of the reason why so many got pulled in by DeBrincat's initial quote is that it acted to confirm the opinions of the fans who have been critical of D.J.'s systems, and I think there's a lot there for the coaching staff to ponder because it's clear they didn't get the most out of their team this season. Of particular concern when it comes to DeBrincat is the woeful 5-on-5 production from the second line. Josh Norris' return will surely help, but will it be enough? While team leaders Brady Tkachuk and Tim Stützle were forthcoming in citing Smith's influence on their development as players, everybody, including Smith, knows that there's a big difference in guiding young players just starting to find their feet, and cultivating an annual playoff contender. As a writer, I'm invested in analyzing these conundrums this offseason, and as a coach, it sounds like Smith is, too:
"My role, if I was back, is to do the most research possible. To play the best style that we can play to get in[to the playoffs]. Do a deep dive into all the teams who have had success over the last 5-6 years: how much do they practice? How long do they practice? We have to do that to be ultra prepared to give our guys the best chance."  
As a fan? I think this discourse begs bigger, almost-philosophical questions: what kind of team we want to watch? What kind of organization do we want to support?
Of course we want to win – everyone does – but how do we want to do it?  
The organization could replace Smith with a more experienced coach who can act as a 'closer' or 'finisher' – one who could take lessons learned from past playoff success and apply them to the Senators. In a league full of retreads, there's also the risk of the opposite though: a coach whose concepts of discipline, toughness, and leadership cause rifts with the current group. And of course, there are dozens of messy, in-betweens because that's what life is.
I don't know what the right answer is. I'm torn.
Something I do know, though, is that my enjoyment as a fan this year didn't just come from some moments of on-ice magic, but through rekindling my relationship with the players after a – let's face it – six year period where we basically were walking fan favourites to the airport with little end in sight. Being able to cultivate a new generation of stars is no easy task. Being able to become a fan favourite as a coach is even harder. After listening to Smith on Friday, I was struck by how I reacted to his answers, and thought, "how nice of a story would it be if this was the group to complete the journey for the Senators and return them to playoff success." How nice would it be to support a dressing room that sounds like it's full of care.
I wonder what the future has in store.